Commercial real estate news releases from Avison Young
Quarterly and topical research insights to help your business gain competitive edge in commercial real estate.
Avison Young closes $22.5M sale of retail center on 13.5 acres of land for future redevelopment in Clearwater, Florida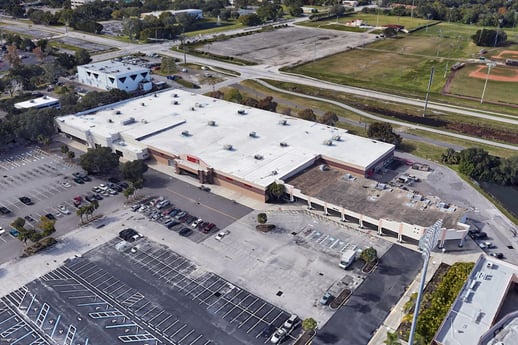 November 15, 2022
Distressed asset sells to MLB team owners of nearby sports stadium
CLEARWATER, Fla. – Avison Young's Florida Capital Markets Group completed the $22.5 million sale of the 134,362-square-foot, 13-acre retail property at 21800 US Highway 19 N in Clearwater, Florida. The buyer, an affiliate of the Philadelphia Phillies, leases the adjacent city-owned BayCare Ballpark, home of the Phillies Spring Training and the Clearwater Threshers. Control of the land affords them the opportunity to plan for future redevelopment near the park.
Dubbed the Clearwater Collection, the property was a distressed asset that went into bankruptcy. The seller was Clearwater Collection 15, LLC, handled by court-appointed receiver and Avison Young Principal Michael Vullis. Avison Young spearheaded management and leasing before reevaluating the property and taking it to market with the Florida Capital Markets team of Principals John K. Crotty, Michael T. Fay, David Duckworth, Senior Vice President Nick Robinson, and Vice President Brian C. de la Fé leading the sale.
Floor & Décor anchors the retail center and is currently the sole tenant occupying 49% of the net rentable area with five years remaining on the lease. In addition to considering a buyer's near-term value-add opportunities through repositioning and leasing, Crotty and team marketed the asset as a long-term covered land play with significant land redevelopment potential.
"Buyers continue to look for different infill land opportunities where they can combine multiple uses on an underutilized property that may have traditionally operated as exclusively office or retail," said Crotty. "We saw great value in the Clearwater Collection beyond a straight-forward retail reposition, but as a full land redevelopment opportunity for various uses including multifamily, office, and retail."
The asset's distressed position and the nature of the receiver sale required Avison Young to navigate the deal through multiple parties, including the seller, special servicer, and the bankruptcy court.
"Resulting from running a full marketing process, we received multiple offers from retail investors and multifamily and mixed-use developers," continued Crotty. "Ultimately, the most fitting buyer was the user of the adjacent property that will hold the property throughout Floor & Décor's lease while determining the best redevelopment avenue to pursue."
Located in the booming Tampa metropolitan area, one of the fastest-growing metros in the United States, the retail center sits approximately 20 minutes west of downtown Tampa and 20 minutes north of St. Petersburg. In-place zoning permits the construction of mixed-use development, including residential, office, retail and entertainment uses.
About Avison Young
Avison Young creates real economic, social and environmental value as a global real estate advisor, powered by people. As a private company, our clients collaborate with an empowered partner who is invested in their success. Our integrated talent realizes the full potential of real estate by using global intelligence platforms that provide clients with insights and advantage. Together, we can create healthy, productive workplaces for employees, cities that are centers for prosperity for their citizens, and built spaces and places that create a net benefit to the economy, the environment and the community.
Avison Young is a 2022 winner of the Canada's Best Managed Companies Platinum Club designation, having retained its Best Managed designation for 11 consecutive years.
Follow Avison Young
Twitter (News)│Twitter (Deals)│Blog│LinkedIn│YouTube│Instagram
For more information: