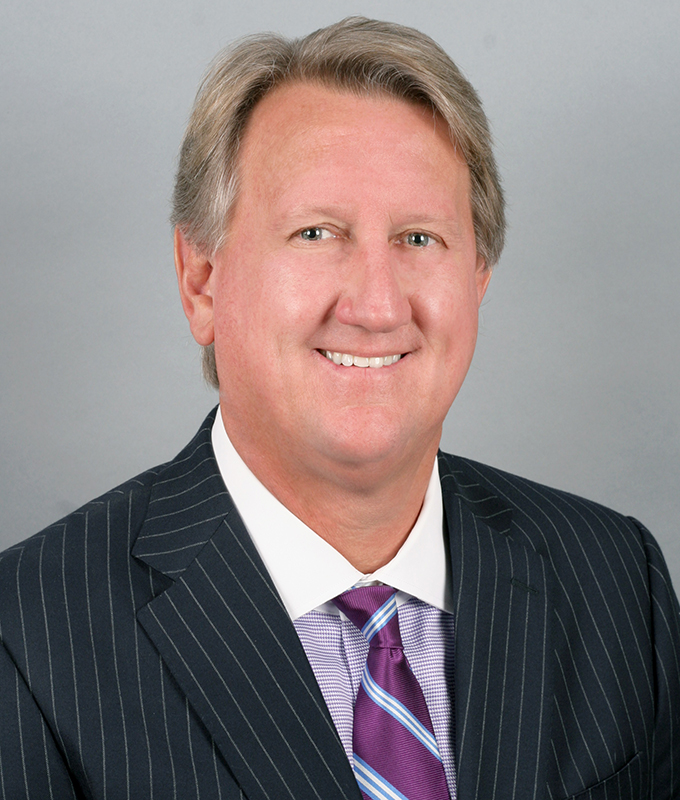 Michael T. Fay
Principal, Managing Director - Miami


Capital Markets Group

Consulting & Advisory

Investment
Miami
2020 Ponce de Leon Boulevard
Suite 1200
Miami, FL 33134 US
Michael T. Fay is a prominent commercial real estate rainmaker with over 35 years of experience. He is an owner advocate, realizing the full value of an asset through creative, strategic positioning and in-depth market knowledge, while also identifying potential development opportunities which can further enhance an asset. With an enviable depth of relationships with investors locally, nationally and internationally, Michael has been involved with over $11 billion in closed transactions, specializing in capital markets, REO and note sales, as well as strategy and implementation for large national corporate real estate accounts.
On a national level, Michael works with institutional and private investors, lenders, special servicers, REITs, hedge funds, national and local banks, insurance companies, major automotive dealerships, and commercial debt restructuring firms. During the last ten years Michael has worked with over 50 financial institutions, lenders and special servicers on REO and note sales including the FDIC in the sale and management of their assets. He has extensive knowledge and experience in banking as a past founder and director of a community bank and has been involved in the selling of bank assets and notes dating back to the Resolution Trust (RTC) days (1989-1995) where he handled the sale and disposition of hundreds of assets of every product type. Michael was also a co-contractor in the disposition of the Southern District of Florida's United States Marshall Service drug seizure assets encompassing over 600 assets over a five-year period (1989-1994) and has, and continues to have, extensive sales experience within the US and civil courts, as well as the US Bankruptcy Courts, having been a court-appointed receiver, plan trustees or excusive real estate broker.
Michael is a member of, and on the advisory board of Avison Young's national Capital Markets Group as well as the national director for Avison Young's Asset Resolution Team. In 2017, he was named one of the Top 100 Power Leaders by the South Florida Business Journal, as well as a commercial real estate Heavy Hitter by South Florida Business & Wealth magazine. Also, in 2017 and for the second consecutive year, he was named as one of Real Estate Forum Magazine's Top Office Brokers and Commercial Real Estate Rainmakers (No. 9 and 11, respectively), nationwide. He was recently appointed to the NAIOP Capital Markets IV Forum, and is currently recognized by Avison Young as Affinity Group Leader of the Year for his work with the Asset Resolution Team, as well have been named into the Circle of Excellence for his production for 2016 and 2017. At his former firm, he was honored for being amongst the top producers in the United States, and awarded the Team Innovation Award for his innovative work with the Asset Resolution Team. He also served on their national advisory board.
Michael's local community ties run strong. He was most recently elected as a member of the prestigious Florida Council of 100. He currently serves on the Ocean Reef Club Real Estate Advisory Committee, the Miami-Dade Community Advisory Board for AvMed Health Plans, and the St. Thomas University Board of Trustees. Michael also sits on the executive committee of the Board of Trustees for HistoryMiami Museum and is a past Chairman of the Board of Directors for Informed Families, the "Say No To Drugs" and Red Ribbon Week sponsor. At the age of 24, Michael was the youngest Member elected to the Orange Bowl Committee and continues to serve proudly. He is also a board member at the McGlannan School Foundation, an accredited research-based private school dedicated to children living with dyslexia and other language-based difficulties.
Besides his real estate career, Michael is an avid surfer and a nationally and world-ranked wakeboard champion. He is a founding partner of the Miami Wakeboard Cable Complex with Aktion Parks, and through 2014, has consistently placed in the top three in the veteran's wakeboard and open wake skate divisions in the World Wakeboard Association championships. Michael is currently sponsored by Hyperlite, SPY Optic, Rockwell Watches and Super Air Nautique Boats.
Credentials
Licensed State of Florida Real Estate Sales Associate
NAIOP Commercial Real Estate Development Association (NAIOP)

International Council of Shopping Centers (ICSC)

Michael graduated from LaGrange College with a Bachelor's in Buisness Administration and is a member of the Pi Kappa Phi fraternity.
---
Properties
Infiniti

20850-20900 NW 2nd Ave

Miami Gardens, FL

Land
For Sale
Bridal Boutique

3530 Coral Way

Miami, FL

Retail
For Sale
Biscayne Cove

16395 Biscayne Blvd.

Miami, FL

Land
For Sale
3000 SW 28th Lane

3000 SW 28th Lane

Miami, FL

Retail
For Sale
PROJECT ARTHUR S.R. 52 INTERCHANGE COMMERCIAL NODE

Suncoast Parkway & SR 52

Land O' Lakes, FL

Land
For Sale
12600 Biscayne Blvd

12600 Biscayne Blvd

North Miami, FL

Retail
For Sale
St. James Dr. and St. James Blvd.

St. James Dr. and St. James Blvd.

Port St. Lucie, FL

Land
For Sale
501 Stirling Road

501 Stirling Road

Dania Beach, FL

Land
For Sale
FOR SALE/LEASE 1200 SW 2nd Ave

1200 SW 2nd Avenue

Miami, FL

Retail
For Sale
121 E Broward Blvd

121 E. Broward Boulevard

Fort Lauderdale, FL

Land
For Sale
The LeJeune Corner Property

2341 LeJeune Road

Miami, FL

Land
For Sale
220 Riverside Retail

220 Riverside Drive

Jacksonville, FL

Retail
For Sale
West Brickell Repositioning Opportunity

349 SW 12th Street

Miami, FL

Land
For Sale
6700 Floyd Johnson Road

6700 Floyd Johnson Road

Fort Pierce, FL

Land
For Sale
Campbell East

875 NE 43rd Avenue

Homestead, FL

Land
For Sale
DEEL Development Site

3650 Bird Road

Miami, FL

Land
For Sale
Fellsmere

Fellsmere Road & I-95

Fellsmere, FL

Land
For Sale
Florida Center for Bio Sciences

9801 SW Discovery Way

Port Saint Lucie, FL

Office
For Sale
Saint Lucie City Center

US-1, Walton Road & SE Village Green Drive

Port Saint Lucie, FL

Land
For Sale
Brickell Buick & GMC

665 SW 8th Street

Miami, FL

Land
For Sale
Sears - Gulf View Mall - Port Richey

9409 US Route 19 N

Port Richey, FL

Retail
For Sale
Sears - Westfield Citrus Mall - Tampa

7902 Citrus Park Town Center Boulevard

Tampa, FL

Retail
For Sale
Sears - Volusia Mall - Daytona Beach

1700 W International Speedway Boulevard

Daytona Beach, FL

Retail
For Sale
Sears Southeast Distribution Center

655 SW 52nd Ave.

Ocala, FL

Industrial
For Sale
City National Bank

25 W Flagler Street

Miami, FL

Office
For Sale
The White House Inn

2305 NE 123 Street

North Miami, FL

Land
For Sale
Bright's Creek

2222 Palmer Road

Mill Spring, NC

Retail
For Sale
Motoport

1200 NW 57th Avenue

Miami, FL

Retail
For Sale
Volvo of North Miami

19275 NW 2nd Ave

Miami, FL

Retail
For Sale
Van Orsdel Edgewater

3333 NE 2nd Ave

Miami, FL

Land
For Sale
Warren Henry

20820-20860 NW 2 Avenue

Miami, FL

Land
For Sale