null - Commercial Real Estate News Releases | Avison Young News
Commercial real estate news releases from Avison Young
Quarterly and topical research insights to help your business gain competitive edge in commercial real estate.
Avison Young releases insight report on inflation and real estate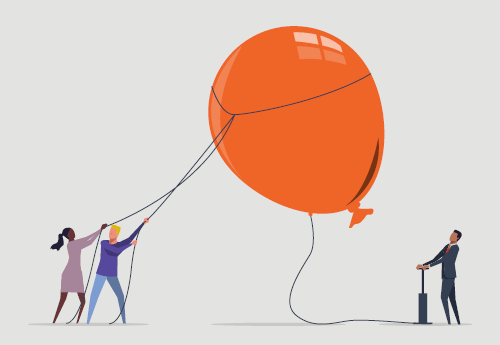 March 4, 2022
Experts analyse inflation, interest rates and real estate's inflation-hedging properties
Chicago, Toronto and London – Avison Young released its Inflation and Real Estate insight report, a look at inflation, interest rates and the potential for real estate to serve as an effective hedge against rising prices as the world continues to recover from COVID-19. The global economy has experienced a robust rebound, accompanied by a sharp increase in prices and wages, sparking fears of a new period characterised by higher inflation and interest rates. This has propelled real estate into the spotlight as it is often argued that "property is a good hedge against inflation." The new report, featuring insights from the firm's economic and real estate experts, provides a deep-dive analysis.
"Inflation continues to be an incredibly hot topic and investors are keen to find ways of preserving their returns in real terms," shared Dr Nick Axford, Avison Young's Global Director of Insight. "Theoretically, real estate should offer protection from inflation, but in practice, the picture is more complicated."
Key themes in the report include:
The reasons why inflation has been low in recent decades, and how some of these structural drivers may be changing
The factors behind the recent surge in prices, and why we believe that that inflation will peak around the middle of this year before declining – but staying above average into 2023
How inflation impacts real estate rents, capital values and total returns in markets across the globe
Why real estate investments do offer reliable protection against inflation – but only over the long term
How different types of assets perform during periods of inflation, and where investors should be looking today if they are concerned about the outlook
"There's a lot to be on the lookout for," added Axford. "The current economic cycle is starting from a point of low unemployment and skills shortages in many sectors, and an acceleration in wage increases is already evident in many countries. There are lots of ways a real estate investment can help portfolio performance over the next couple of years, even if we do see more inflation coming through - you just have to know where to look."
To dive into the report, click here.
Avison Young creates real economic, social and environmental value, powered by people. As a private company, our clients collaborate with an empowered partner who is invested in their success. Our integrated talent realizes the full potential of real estate by using global intelligence platforms that provide clients with insights and advantage. Together, we can create healthy, productive workplaces for employees, cities that are centers for prosperity for their citizens, and built spaces and places that create a net benefit to the economy, the environment and the community.
Avison Young is a 2021 winner of the Canada's Best Managed Companies Platinum Club designation, having retained its Best Managed designation for ten consecutive years.
For more information: