null - Commercial Real Estate News Releases | Avison Young News
Commercial real estate news releases from Avison Young
Quarterly and topical research insights to help your business gain competitive edge in commercial real estate.
Avison Young measures retail activity and holiday shopping behavior across different experiences in major North American cities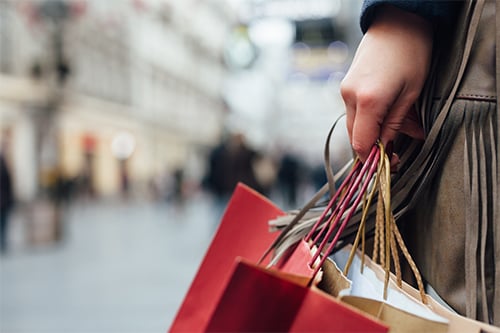 December 7, 2021
Chicago and Toronto - Avison Young today released its latest Vitality Index, analyzing retail foot traffic in major markets across North America. The exclusive data, using cell phone mobility to measure visitor volumes, shows encouraging numbers for in-person shopping across multiple types of experiences, even as headwinds threaten sales and consumer response.
The volume numbers show in-person retail traffic has rebounded substantially from 2020 but remains behind 2019 pre-pandemic levels. In the metro areas measured, foot traffic on Black Friday has jumped 62.8 percent in retail corridors and 60.5 percent in shopping centers since last year.
"The Vitality Index confirms what clients tell us," said Ali Fieder, Vice President, Retail Sales & Leasing, based in Toronto. "There is pent-up demand for in-person shopping experiences."
Partnering with geospatial intelligence and location analytics company Orbital Insight, the interactive AVANT by Avison Young dashboard utilizes anonymized cell phone location data geofenced to metro locations in the U.S. and Canada. The data history measures differences in foot traffic between present day and pre-pandemic levels, looking at big-box, local, online, retail corridor and shopping center experiences.
Despite these positive signals, real recovery continues to elude most markets in North America. For downtown urban areas, lower volumes of office workers have a direct impact on foot traffic at many retail locations.
"Employers continue to offer hybrid or remote working strategies and that impact on retail can't be ignored," said Stan Yoshihara, Principal and Managing Director Western Region Asset Services, based in Los Angeles. "Our Vitality Index data on return-to-office rates remains well below 2019 numbers."
The explosion of online consumer spending during the pandemic is significant, jumping 45.0 percent since the fall of 2019. But initial estimates of visitor volumes at last-mile distribution centers (a useful proxy for e-commerce) show declines from 2020 and 2019 levels. Tighter labor markets and supply chain problems are impacting online sales.
"Pressures on delivery have implications for both traditional and online retail," said Erik Foster, Principal, Head of Industrial Capital Markets, based in Chicago. "Habits have changed. If consumers won't get delivery for a week or two, they likely will shift to in-person shopping, especially during this holiday season."
About Orbital Insight
Orbital Insight is the geospatial intelligence and location analytics company that helps organizations understand what's happening on and to the Earth. Customers including Avison Young, Unilever, RBC Capital Markets, The World Bank, and the U.S. Department of Defense use Orbital Insight GO, a self-service analytics platform, to make smarter business decisions, build sustainable supply chains, and improve national security.
About Avison Young
Avison Young creates real economic, social and environmental value as a global real estate advisor, powered by people. As a private company, our clients collaborate with an empowered partner who is invested in their success. Our integrated talent realizes the full potential of real estate by using global intelligence platforms that provide clients with insights and advantage. Together, we can create healthy, productive workplaces for employees, cities that are centers for prosperity for their citizens, and built spaces and places that create a net benefit to the economy, the environment and the community.
Avison Young is a 2021 winner of the Canada's Best Managed Companies Platinum Club designation, having retained its Best Managed designation for 10 consecutive years.
For more information:
Sandra Hill, Manager, U.S. Media Relations: +1 281 853 5548
Andrea Zviedris, Senior Media Relations and Content Manager, Canada: +1 416 891 7416