The draw of a value-driven, dynamic retail experience.
What brings us into a store? The draw of a value-driven, dynamic retail experience.

What is it that makes you want to visit a brick-and-mortar retail store?
If you look at the numerous "retail is dead" type headlines seen in the news, it can feel like movements toward online shopping have left storefronts with no choice but to pack up and board up – but is that really the case? Or are we just craving something a little different these days from our in-person retail experience?
While selling online is now non-negotiable for retailers, we are finding there is still a very real desire for in-person brick-and-mortar shopping experiences built around brand connection and customer desires.
In fact, according to Shopify, today's shoppers are just as likely (about 53% either way) to research a product online and purchase in store as they are to research a product in store and purchase online.
So, it's safe to say, in-person brick-and-mortar might not be dead just yet, rather its role is simply evolving.
With change rampant in the retail sector, how should storefronts respond online and in store? Give prospective customers a reason to come inside.
While it may seem like online will always win the day, don't underestimate the pull of a social experience to draw people back to traditional retail – especially for worldwide populations that have just spent exorbitant amounts of time alone in their homes during COVID-related lockdowns.
We are looking for good excuses to get out and explore a bit.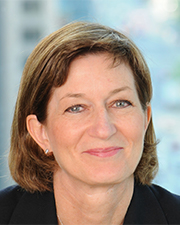 "…no matter how great the internet gets online ordering and things… there's a social aspect, and especially to go into a restaurant or cafes, coffee, right? It's interactive [by nature], that you go there to meet people to talk, to socialize, met friends who you haven't seen in a while, and to experience – that's why experiential is such a word in retail. Right? It's, you gotta have that, that'll never go away totally. In fact, I still think it'll be fairly dominant… once in a while, you just gotta get out of the house."
Stan Yoshihara, Avison Young Principal and Managing Director – Western Region Asset Services
Create online and in-store experiences that complement instead of compete.
Consider online and physical store experiences that provide seamless integration between the in-person and digital store presence. Make them true complements, not competition.
For digital and online that means simple, easy-to-use navigations, clear inventories, and path to purchase, with ability to see what products, if any, you could also find in an in-store environment.
And for in-person brick-and-mortar? Think beyond your product and to the service you can provide alongside it. Aim to deliver a value-add your customers can only get in-person. Think: connection, community, and socialization-first experiences that give customers a reason to walk through the front door of your storefront because they just can't get what you are providing anywhere else, or at least, not through a computer screen. This could be anything from critical expertise or knowledge-sharing to tech-driven integrations that enhance the overall buying experience and more.
Make it extra-enticing through custom offerings and individualistic solutions.
These days it's all about personalization and one-to-one connection.
When you think about creating a true dynamic retail experience, you are creating a storefront that isn't just a point-of-sale transaction hub, ready to turn over product after product. It's creating a space that is a true interactive destination, one that feels tailor-made and custom to the needs and desires of an individual customer. It provides an experience that makes them feel seen and understood, leaving with just the thing they needed and were looking for in that moment.
Moving beyond, consider social and community-forward aspects that can create a truly unique and dynamic combination of what and why behind your brand, and create connection and establish desire for long-term brand loyalty. When you provide value beyond the initial sale, you'll have something memorable enough to not just bring customers in but returning again and again.
Leverage tactics that surprise and delight.
How do you pique interest and create that such an unforgettable experience?
It will vary store to store, but in short: lean on your unique customer base and community.
Those starting first with a deep understanding of their customers, and then using these insights to integrate aspects like technology to enhance product storytelling and education or art in store that will surprise, delight and wow them with something they can't see anywhere else are winning the moment.
Additionally, those that recognize that customers aren't coming in to buy a product, they are coming in to solve a problem, are having a leg up, designing storefronts based less around products and inventory and more around giving their customers interactive tools or resources in store to help them make more informed purchasing decisions with smart integrations.
Give them what they need to further validate your product is the product they need.
As trends continue to shift and evolve, what do we see on the horizon? What do we see as priority for retailers in the next 3-5 years?
If one thing is for certain, it's that retail in 5 years will only continue to move further away from traditional approaches:
Storefronts will continue to be built around experience over product, aiming to build storefronts that create moments of shared connection, education, and interaction.
Stores that provide varied experience types within one setting, such as outdoor and indoor environments, will draw in those still struggling with large, crowded indoor-only store options in a post-pandemic world.
Technology-driven integrations will only expand across store types, leveraging a wide variety of screen types to enhance experience, educate on product or brand story, or provide connection with others (staff or shoppers) in the store.
Harsh selling days are dead. With more than 60% of shoppers having some type of expectation about what they want heading into a store, according to Jeff Doud of Jeff Doud & Associates, now more than ever it's time to stop hard selling and pivot to modes of soft-educating and resource-developing. Instead, give your customers tools that allow them to conclude that your product offerings are truly a cut above the rest.
Is it an adapt or die environment for retailers?
While there is still choice across the industry, experiential brands are proving time and again to find strong footing against market counterparts, even during tough times in the sector.
Move to meet these trends, and revamp storefronts around value beyond the transaction and toward connection and community, and trends show the payoff could be substantial. It could make every difference for your business' short-term traffic and long-term potential, come way may, in these changing times and beyond.
This article shares key takeaways from Changing Places podcast episode Dynamic retail experiences: the future of retail or one-offs for brands?, which features retail experts Stan Yoshihara (Avison Young) and Jeff Doud (Jeff Doud & Associates). For more, take a listen now:
What changes are you seeing across retail spaces? Are your customers craving dynamic experience alongside your product offerings? Share with us on social #ChangingPlacesPodcast, or start a conversation with a member of our retail team about your current and future retail space needs.
Author: Rachel Kresge, Avison Young Global Content Development Manager