Shaping the future of the office around task and talent
The greatest change management exercise… ever:
Shaping the future of the office around task and talent
Has your office dynamic changed in the last three years? You're far from alone.
We are all taking part in the world's largest change management exercise ever: exploring the future of work and the workplace.
Driven by the global pandemic, work from home options became a necessity as of March 2020, and now, we simply can't think of turning back to how things were before. According to the Vancouver Sun, up to 80 percent of workers who experienced work from home life are reluctant to give it up completely.
Everything has changed (and maybe that's not a bad thing?):
We've proven that different business strategies can work, and, in some cases, even outperform traditional full-time office structures.
We've seen employees find better work-life balance with the removal of commute times and flexible schedules to manage all aspects of their lives better.
Employees have gotten used to vocalizing their needs, and now the war for talent is driven by employee needs and wants, and what is necessary to complete tasks at hand.
In short, how we'd been working was just one way to get the work done, and now, we see that a wide variety of options can exist to help us reach impactful results and meet deep workforce needs and cravings.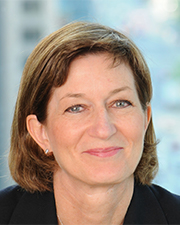 "…life has changed forever. Employees are empowered. We have the ability to work anywhere, any time. We're going to exercise our power. And if an employer doesn't allow us to be hybrid, then folks will vote with their feet. And you're seeing that play out right now, where, you know, there's a high percentage of people looking for new roles and opportunities as we come out of the pandemic in the war for talent. Hybrid is what is going to win the day and empowering employees toward their own decisions and solutions…"
Sheila Botting, Principal and President, Americas, Professional Services
So, what do workers really want that will make them more excited to go back into the office?
They want workplaces designed with the human experience in mind. They want to say good-bye to boring cube farms, bad lighting, gross coffee, and being stuck in one small space all day. Instead, they crave intentionally designed space options that allow them to engage and interact with colleagues and their work in the most impactful ways.
Need to collaborate? There are rooms and spaces in the office built with the tools and technology to help make that happen.
Need quiet alone time? There are spaces that allow you to close the door and be truly "heads down" working.
Design of the workplace is now everything. What does the space provide that assists in creative process vs taking away from it? Elements like access to natural light, plant life and green spaces, fresh air, places to take a walking break, and other options that cater to health and wellness of the employee are the advantages prospective hires and current workers want to see.
What steps can employers take to discover what their office space needs to become competitive in the war for talent?
One size does not fit all when it comes to this, and every individual employer and office space journey could look vastly differently.
After all, different people have different needs based on both personality and work-based identity factors.
The starting place for everyone? An assessment of your unique workforce. Their desires will be the foundation as you explore the unique kit of parts that meets what their needs head on.
Every employer should fit requirements to the needs of their population and the tasks that are asked of the group. Where is the best outcome for tasks? Is it home? Office? The train? Consider honestly and plan accordingly. You may find that you have a bunch of underutilized space in your office that could better serve teams with a rethink (ex. a cube farm becoming a collaborating brainstorming center).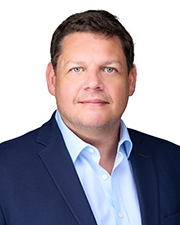 "...there's a raft of activities that really lend themselves specifically to the office environment. And so that definition of task and where to get the best outcome for that task, we took for granted pre-COVID. Everything happened in the office and now we're able to sort of segment our weekly and monthly routines of activities into locations. Where (is the) best place...where do I get the best outcome for that task? Is at home? Is it on the train on the way in in the morning doing some emails? Is it at home? One on one, or a quiet time for myself to have a bit to think about whatever that activity might be?"
James Porter, Principal and Managing Director, UK Occupier Solutions
What trends are on the horizon? What do we see as priority in the next 3-5 years?
The possibilities are truly endless, but here are just a few of the ways we see places and spaces evolving to meet new office needs in the next five years:
Employee experience will continue to drive big change across industries and verticals. Voice of the employee will steer everything.
Stakeholder engagement will be key to successful implementation and alignment against business priorities.
Activity-based work is the future. Where is the best place to complete specific tasks will drive the conversation around where employees need to be to do their work well.
Hybrid and flexible futures with college campus-like models will shape the future of workplace environments.
A focus on sustainability and commitments toward net zero compliance are no longer optional, but critical to workplace standards and practices.
The cost of falling into old (pre-pandemic) ways of working?
Employees are now empowered and will walk with their feet toward the companies they feel acknowledge their needs and desires.
Hybrid will win the day moving forward. Find your way there, or risk losing out to your competitors that do.
This article shares key takeaways from Changing Places podcast episode The new office: what happens when work from home meets office culture?, which features Avison Young workplace experts Sheila Botting and James Porter. For more, take a listen now:
What changes are you seeing in your office space? What are your employees craving? Share with us on social #ChangingPlacesPodcast, or start a conversation with our workplace consulting team about your current and future workplace needs.
Author: Rachel Kresge, Avison Young Global Content Development Manager