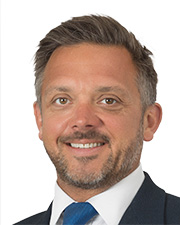 Will

Woodhead
Principal, Asset Management


Investment Management
10, rue Treilhard

Paris, 75008 France
Will has more than 23 years' experience in the Paris market, principally managing assets on behalf of international Investors. Prior to joining Avison Young, Will was a member of Savills' European Executive Committee and President of their French operations. His career has spanned property development, asset repositioning and he has been key to the execution of numerous strategies that have added significant value on behalf of his clients.
Starting his career at Healey & Baker in the international investment team Will worked in both London and Paris before joining the team at French office developer, HRO with responsibility for the development of several large grade A office development projects. In 2003, Will joined a specialist office asset management company, now part of Nuveen, where he headed the French asset management business. He then went on to create Balzac REIM in 2007, an asset management company specialised in Paris value-add office projects. In 2014 Will became President of Savills, France, where he doubled the French turnover over a four-year period. Will co-founded Cassian in 2019 to serve as a local operating partner to foreign investors in the French market. Cassian was acquired by Avison Young in 2021.
Project Experience
Tour Vista, Puteaux
Whilst at Balzac in 2012, Will acquired Tour Vista as a co-investor with European value-add fund. Will was responsible for putting in place and executing the renovation of the tower around the existing tenants and leasing the remaining vacant space. The tower was sold for close to 50% gross profit to a middle Eastern investor in 2016.
Rives de Bercy, Charenton
Whilst at HRO, Will oversaw the acquisition and construction of a 32,000 sqm office building and its subsequent leasing to Credit Foncier and sale to a German open-ended fund. Will was responsible for the commercial marketing and leasing of the property throughout the construction.
Prime Paris portfolio
In 2014 Chelsfield, acting on behalf of the Olyan Group, bought 9 prime assets in Paris. Will advised Chelsfield on the initial strategic Asset Management planning and hired a local team asset management team. In 2016, Will led the Savills team to win the property management of the portfolio. The portfolio valuation has nearly doubled since acquisition.
Savills
In 2014 Will was nominated President of Savills France and he took the company's turnover from €10.6m pa to in excess of €20m when he left in 2019. Will opened new business lines and grew the team from 80 people to 145. Will sat on the European Executive committee in London and saw the growth of Savills to become a major European player.
Opera Victoire
In 2009 Balzac REIM was selected to asset manage Opera Victoire on behalf of a German open-ended fund. Will oversaw the departure of the existing tenant, occupying 23,500 sqm and piloted a significant renovation project. Will leased the property to three of France's leading CAC 40 companies. The value of the property increased by 40% through carefully monitored active asset management.
---