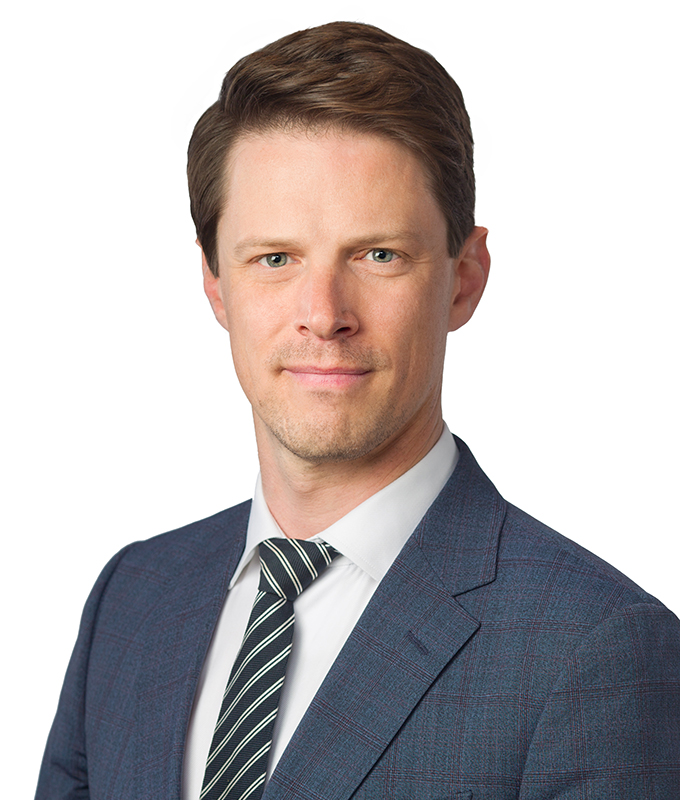 Tyler

Wellwood
Principal


Industrial

Sales & Leasing
525 - 8th Avenue SW
Suite 4300

Calgary, AB T2P 1G1 Canada
With 10 years of industrial brokerage practice at Avison Young in Calgary, Tyler has built a depth of relationships, technical, and transactional knowledge spanning the industrial market. Tyler's diverse experience spans from highly-specialized service and manufacturing to distribution, industrial land and development services.
Representing both owners and occupiers, Tyler's approach to real estate is technical and data-driven, focusing on real estate intelligence to guide his advisory approach.
Tyler has a BA from Acadia University in Wolfville, Nova Scotia where he graduated with Honours in 2008.
Credentials
- Acadia Univeristy, Wolfville Nova Scotia. B.A.
---
Properties
4303/4305 9 Street SE

4303/4305 9 Street SE

Calgary, AB T2G 3C8

Industrial
For Lease
4800 - 104 Avenue SE

4800 - 104 Avenue SE

Calgary, AB T2C 2H3

Industrial
For Lease
2928 18 Street NE

2928 18 Street NE

Calgary, AB T2E 7B1

Industrial
For Lease
2720 - 12 Street NE

2720 - 12 Street NE

Calgary, AB T2E7N4

Industrial
For Lease
6850 52 Avenue

6850 52 Avenue

Red Deer, AB T4N 4L1

Industrial
For Sale
3100 27 Street NE

3100 27 Street NE

Calgary, AB T1Y2G1

Industrial
For Sale
2750 Centre Avenue NE

2750 Centre Avenue NE

Calgary, AB T2A 2L3

Industrial
For Lease
4404 14 Street NE

4404 14 Street NE

Calgary, AB T2E 6T7

Industrial
For Lease
Bay #1 - 6850 52 Avenue

Bay #1 - 6850 52 Avenue

Red Deer, AB T4N 4L1

Industrial
For Lease
6923 Farrell Road SE

6923 Farrell Road SE

Calgary, AB T2H 0T3

Industrial
For Lease
4305 South Street

4305 South Street

Blackfalds, AB T0M 0J0

Industrial
For Sale
8012 Edgar Industrial Green

8012 Edgar Industrial Green

Red Deer, AB T4P3S2

Industrial
For Sale
4215 72 Avenue SE

4215 72 Avenue SE

Calgary, AB T2C 2G5

Industrial
For Lease
2828 Bonnybrook Road SE

2828 Bonnybrook Road SE

Calgary, AB T2G 4N5

Industrial
For Lease
Franklin Park

420-440 28 Street NE

Calgary, AB T2A 6T3

Industrial
For Lease
244022 84 Street NE, Rocky View County

244022 84 Street NE, Rocky View County

Calgary, AB T1Y7H3

Land
For Sale
749 Douglas Fir Road

749 Douglas Fir Road

Sparwood, BC V0B 2G1

Industrial
For Sale
Western Canada Industrial Portfolio

Western Canada Industrial Portfolio

Kamloops, Fort St. John, Williams Lake, Sparwood, Campbell River, Edmonton, Red Deer, Peace River , BC

Industrial
For Sale
6740 67 Avenue

6740 67 Avenue

Red Deer, AB T4P 1A9

Industrial
For Sale
6850 52 Avenue

6850 52 Avenue

Red Deer, AB T4N 4L1

Industrial
For Lease
585 41st Street North

585 41st Street North

Lethbridge, AB T1H 6X9

Industrial
For Lease
Unit 339, 3750 46 Avenue SE

Unit 339, 3750 46 Avenue SE

Calgary, AB T2B 0L1

Industrial
For Sale
8004 Edgar Industrial Green

8004 Edgar Industrial Green

Red Deer, AB T4P 3S2

Industrial
For Sale
2601 92 Avenue

2601 92 Avenue

Dawson Creek, BC V0C 2C0

Industrial
For Sale
Southbank Business Park

Southbank Business Park

Okotoks, AB T0L 0A0

Land
For Sale
2715 24 Avenue NE

2715 24 Avenue NE

Calgary, AB T1Y 1A5

Land
For Lease
1001 Dirkson Drive NE

1001 Dirkson Drive NE

Redcliff, AB T0J 2P0

Land
For Sale