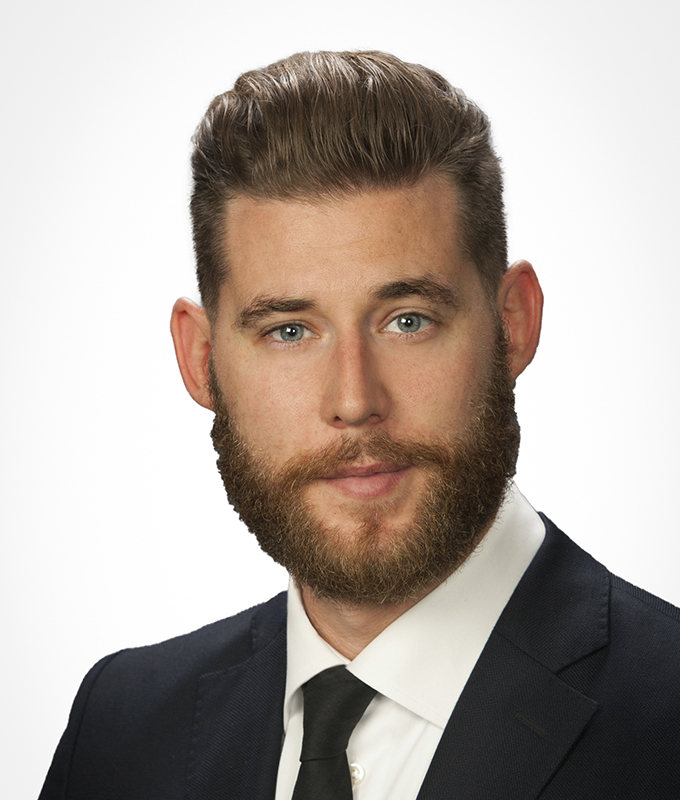 Ryan

Zabloski
Principal


Industrial
Suite 2100
10111 – 104 Avenue

Edmonton, AB T5J 0J4 Canada
Ryan Zabloski began his professional career with Avison Young in 2010, and has emerged as a proven member of the industrial team. Focusing on the Greater Edmonton Area, Ryan continues to develop his market sales and leasing experience.
Ryan's representation services include but are not limited to:
Site selection for purchasers and tenants
Sale and Lease negotiation
Renewals
Relocations
Subleasing
Terminations
Land sales and leasing
Ryan's strengths lie in his resourcefulness, employed through a team environment; with the skill set to implement strong marketing strategies across all client requirements.
Reliable performance has allowed Ryan to assist clients such as Modular Space Corporation, AGS Flexitallic, SMS Equipment, Studon Electric, and Trailer Wizards to name a few.
Prior to joining Avison Young, Ryan studied both at the University of Alberta, graduating with a Bachelor of Commerce Degree in Finance, and at the Copenhagen Business School in Denmark.
Credentials
Education and Designations
Bachelor of Commerce (Finance) – University of Alberta, Copenhagen Business School, Denmark
---
Properties
Paragon Business Park Land

Broadview Boulevard & Bethel Drive

Sherwood Park, AB T8H2C3

Land
For Sale
14135 128 Ave NW

14135 128 Ave NW

Edmonton, AB T5L 3H3

Industrial
For Sale / For Lease
Parkland Industrial Park

Parkland Industrial Park

Acheson, AB T7X 5A1

Land
For Sale
Industrial Condo in NorthwestEdmonton

11204 178 Street

Edmonton, AB T5S 1P2

Industrial
For Sale / For Lease
17210 103 Ave

17210 103 Ave

Edmonton, AB T5S 1N1

Industrial
For Lease
13 Exploration Drive

13 Exploration Drive

Devon, AB T9G 1Z8

Industrial
For Sale
12520-72 Street

12520-72 Street

Edmonton, AB T5B 1Y6

Industrial
For Sale
Element Business Centre Phase 2

18406 105 Avenue NW

Edmonton, AB T5S 0B2

Industrial
For Sale
Rampart Industrial Lots Phase II

15415 144 Street

Edmonton, AB T6V 0K8

Land
For Sale
7720 - 17 Street

7720 - 17 Street

Edmonton, AB T6P 1S7

Industrial
For Lease
Heartland Industrial Park

Highway 15

Fort Saskatchewan, AB T8L0P2

Land
For Sale
Rampart Industrial Lots

14135 162 Avenue

Edmonton, AB T6V 1H6

Land
For Sale
11204 205 Street

11204 205 Street

Edmonton, AB T5S 2G6

Industrial
For Sale
Acheson Canetic Land

25250 111 Ave

Acheson, AB T5S 1Y1

Land
For Sale
1411 90 Ave

1411 90 Ave

Edmonton, AB T6P 0C8

Industrial
For Sale / For Lease
8521 - 115 Street

8521 - 115 Street

Fort Saskatchewan, AB T8L0A9

Industrial
For Lease
4124 - 51 Avenue

4124 - 51 Avenue

Edmonton, AB T6B 3T5

Industrial
For Lease