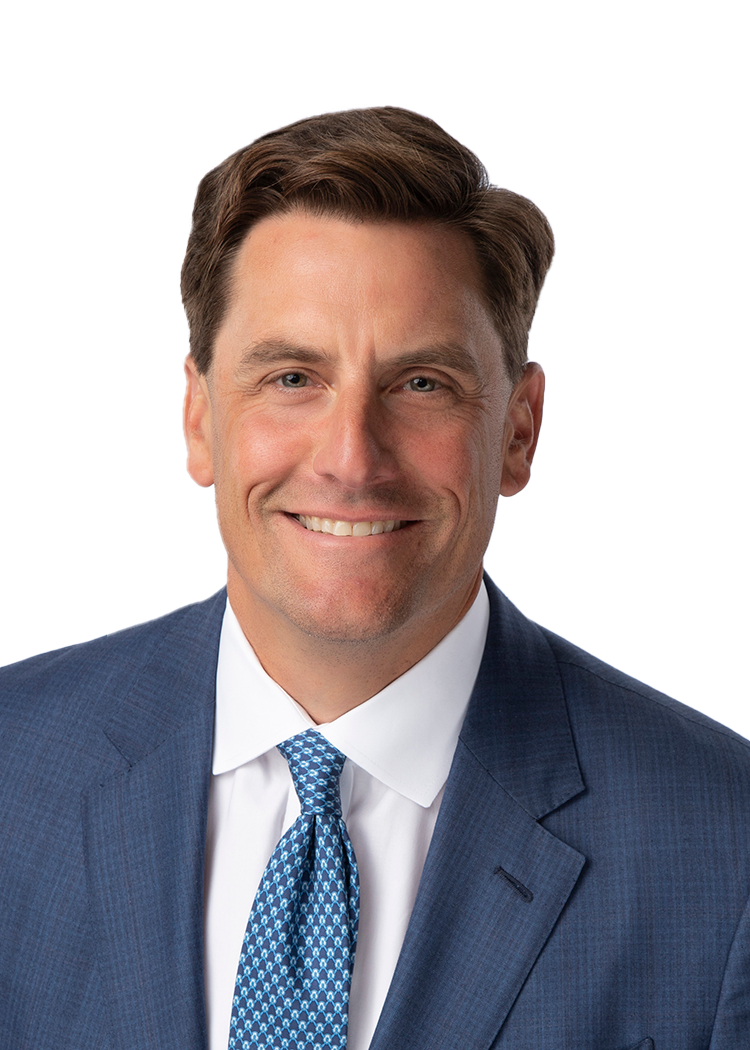 Robert

Walters
Principal


Data Centres

Sales & Leasing
8300 Greensboro Drive
Suite 275

Tysons, VA 22102 United States
Professional Profile
Robert Walters has 14 years of commercial real estate experience, initially on the acquisition and development side of the business. He currently focuses on the sale and leasing of office and flex product throughout Northern Virginia. Since joining Millennium in 2002, Rob's combined sales and leasing activity totals more than $700 million. Recent accomplishments include: 100,000 sf lease with Blackbird Technologies, 220,000 sf lease with CACI, 120,000 sf lease with Qinetiq, and the prelease of 435,000 sf to the EPA to kick off the Potomac Yard office project. Rob joined Avison Young as a result of the June 2011 acquisition of Millennium Realty Advisors.
Prior to joining Millennium, Rob worked as an analyst/development project manager for Monument Realty LLC, where he focused on the acquisition and development of office product in the Washington, DC metropolitan area. His responsibilities included valuation of both income-producing property and ground-up development, obtaining third-party financing, construction management, asset management, budgeting and financial and physical due diligence. Projects included the development of Presidents Park and the first three phases of Monument @ Worldgate totaling 1.2 msf.
Prior to that, Rob worked as a financial analyst for CB Richard Ellis' investment properties group, where he was responsible for the valuation and marketing of $2.5 billion of office, industrial, retail and multi-family space nationwide.
Credentials
Rob holds a B.A. in economics from the University of Virginia. Membership associations include president, DC Real Estate Group; board member, GWCAR; and member, NAIOP-Northern Virginia chapter.
---
Properties
Project Zion

Undisclosed

Undisclosed, UT Undisclosed

Special Purpose
For Sale
Village at Leesburg Parcels D & E

Parcels D & E

Leesburg, VA 20175

Land
For Sale
4040 N Fairfax Drive

4040 N Fairfax Drive

Arlington, VA 22203

Office
For Lease
10 Exeter Drive

10 Exeter Drive

Sterling, CT 06377

Land
For Sale
Trinity Centre I

5870 Trinity Parkway

Centreville, VA 20120

Office
For Lease
Trinity Centre IV

5875 Trinity Parkway

Centreville, VA 20120

Office
For Lease
Trinity Centre III

5885 Trinity Parkway

Centreville, VA 20120

Office
For Lease
Trinity Centre II

5860 Trinity Parkway

Centreville, VA 20120

Office
For Lease
Reston Crossing

2001 Edmund Halley Drive

Herndon, VA 20191

Office
For Lease
Highline 2

8405 Greensboro Drive

McLean, VA 22102

Office
For Lease
Monument III

12930 Worldgate Drive

Herndon, VA 20170

Office
For Lease
Presidential Tower

2525 S Clark Street

Arlington, VA 22202

Office
For Lease
Marker 20

470 Spring Park Place

Herndon, VA 20170

Office
For Lease
Highline 1

8401 Greensboro Drive

McLean, VA 22102

Office
For Lease
1735 N Lynn

1735 North Lynn Street

Arlington, VA 22209

Office
For Lease
Kingstowne Town Center- Building T

5971 Kingstowne Village Parkway

Alexandria, VA 22315

Office
For Lease
Tysons Pointe

8300 Greensboro Drive / 1600 International Drive

McLean, VA 22102

Office
For Lease
The Loft Office

1440 N Edgewood Street

Arlington, VA 22201

Office
For Lease
Kingtowne Town Center- Building K

5911 Kingstowne Village Parkway

Alexandria, VA 22315

Office
For Lease
Marker 20

450 Spring Park Place

Herndon, VA 20170

Office
For Lease
Campus Commons East

1900 Campus Commons Drive

Reston, VA 20191

Office
For Lease
Campus Commons West

1902 Campus Commons Drive

Reston, VA 20191

Office
For Lease
1401 Meadowville Technology Parkway

1401 Meadowville Technology Parkway

Chester, VA 23836

Industrial
For Lease
Tysons International Plaza 2

1921 Gallows Road

Vienna, VA 22182

Office
For Lease
Tysons International Plaza 1

1919 Gallows Road

Vienna, VA 22182

Office
For Lease
Fair Oaks Plaza

11350 Random Hills Road

Fairfax, VA 22030

Office
For Lease
ABX-1

21529 Beaumeade Circle

Ashburn, VA 20147

Industrial
For Lease
Potomac Tower

1001 N 19th Street

Arlington, VA 22209

Office
For Lease
Coppermine Commons I

13861 Sunrise Valley Drive

Herndon, VA 20171

Office
For Lease
Arlington Square

4401 N Fairfax Drive

Arlington, VA 22203

Office
For Lease
3901 N Fairfax Drive

3901 N Fairfax Drive

Arlington, VA 22203

Office
For Lease
21800 Beaumeade Circle

21800 Beaumeade Circle

Ashburn, VA 20147

Industrial
For Lease
Lakeside at Loudoun- Building II

21345 Ridgetop Circle

Dulles, VA 20166

Office
For Lease
Lakeside at Loudoun- Building III

21355 Ridgetop Circle

Dulles, VA 20166

Office
For Lease
Coppermine Commons III

13851 Sunrise Valley Drive

Herndon, VA 20171

Office
For Lease
Coppermine Commons II

13865 Sunrise Valley Drive

Herndon, VA 20171

Office
For Lease
Innovation Park

9651 Hornbaker Road

Manassas, VA 20109

Office
For Lease
Copermine Commons III

13851 Sunrise Valley Drive

Herndon, VA 20171

Office
For Lease
One Reston Town Center

1760 Reston Parkway

Reston, VA 20190

Office
For Lease