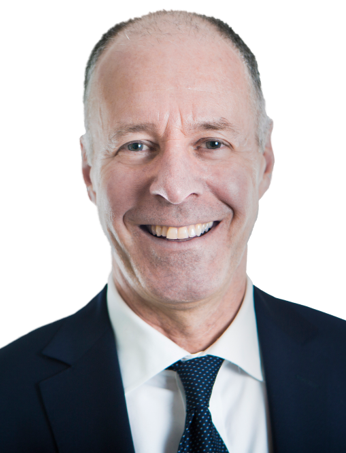 Robert

Metcalfe
Principal, Vice President, Chartered Real Estate Broker


Capital Markets Group
800 René-Lévesque Boulevard West
Suite 900

Montréal, Québec H3B 1X9 Canada
Robert Metcalfe joined Avison Young's Montréal team in 2018, bringing some thirty years of commercial real estate experience, including 15 years of private expertise as a chartered appraiser and real estate advisor. Robert holds a Bachelor's degree in Business Administration from HEC Montréal, specializing in finance and marketing.

His solid expertise in terms of financial analysis and commercial real estate valuation has allowed him to work on significant projects and properties across the Province of Québec and the Greater Montréal Area. He specializes in real estate transactions for office buildings, shopping centers and commercial properties of all kinds, as well as industrial facilities, hotels, multi-residential properties, land and redevelopment sites. Since 2010, Robert was involved in the sale of a few billion dollars worth of real estate and portfolios.

Recognized for the rigor and quality of his work, Robert excels in the efficient execution of real estate transactions and bid process. Prior to joining Avison Young, he served as Vice President, Capital Markets and Co-Broker of Record for a major commercial real estate agency in Montréal.
Employment History
2018 – Present : Principal, Chartered Real Estate Broker, Capital Markets Group, Avison Young (Montréal)
2005 - 2018: Vice-President, Chartered Real Estate Broker, Capital Markets, and Co-Broker of Record for the Agency (2012-2018), CBRE Ltd (Montréal)
2001 – 2005: Chartered Real Estate Appraiser, CBRE Ltd (Montréal)
1989 – 2001: Chartered Real Estate Appraiser, Royal LePage Real Estate Advisory Services (Montréal)
Credentials and professional affiliations
Chartered Real Estate Broker, Organisme d'autoréglementation du courtage immobilier du Québec
Chartered Appraiser (C. App.) and professionnal member of the Ordre des évaluateurs agréés du Québec (O.É.A.Q.) from 1989 to 2022
Robert was also Broker of Record/Agency Executive Offier for Avison Young in Québec from 2019 to 2021
---
Properties
De La Bataille Road North & Mailloux Street

De La Bataille Road North & Mailloux Street

La Prairie, QC

Residential lots
For Sale
1555, chemin De La Bataille Nord

1555, chemin De La Bataille Nord

La Prairie, QC J5R 0K8

Terrain agricole
For Sale
2525, rue Jarry Est

2525, rue Jarry Est

Montréal, QC H1Z 2C2

Land
For Sale
2525 Jarry Street East

2525 Jarry Street East

Montréal, QC H1Z 2C2

Land
For Sale
1555 De La Bataille Road North

1555 De La Bataille Road North

La Prairie, QC J5R 0K8

Agricultural lot
For Sale
Chemin De La Bataille Nord & rue Mailloux

Chemin De La Bataille Nord & rue Mailloux

La Prairie, QC

Lots résidentiels
For Sale