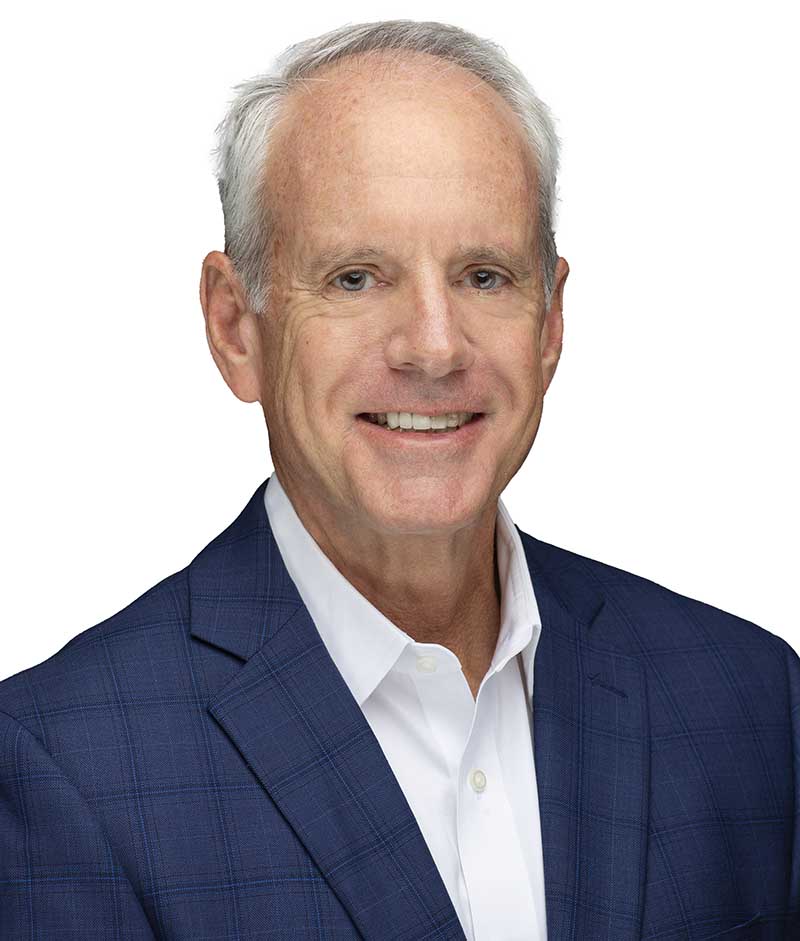 Rick

Cain

CCIM, SIOR
Principal


Landlord Representation

Tenant Representation

Office

Capital Markets Group
132 NW 76th Drive

Gainesville, FL 32607 United States
Rick has an extensive background in commercial real estate, representing a vast array of clients and facilitating multi-million-dollar transactions. Some of his bigger assignments include Celebration Pointe, Tioga Town Center, Progress Park, and the Innovation District. He has also represented a number of high-profile tenants including SharpSpring, Axogen, Northwestern Mutual Insurance, TIAA, Tower Hill Insurance, Vystar Credit Union, the City of Gainesville and the University of Florida. In addition, he holds both the CCIM and SIOR designations. A CCIM designee is a recognized expert in the disciplines of commercial and investment real estate and SIOR is a professional achievement for highly qualified commercial real estate practitioners with a strong transactional history.
Rick is a former multi-unit owner and operator of well-known national franchise restaurant and bar concepts. His entrepreneurial experience in retail ownership and operation provide him with an understanding of the specific needs of tenants, business owners, and investors. This background and his commercial real estate experience provide exceptional insight and value to his clients.
Rick is a graduate of Wake Forest University with a BA in Political Science and a concentration in Economics. He is a member of the International Council of Shopping Centers (ICSC) and Urban Land Institute (ULI), and he serves as the Chairman of the City of Gainesville Development Review Board. Rick is an active member of the Gainesville Chamber of Commerce and currently serves on the Economic Development Committee. He is an active member of Trinity United Methodist Church and is also involved in many local civic and charitable organizations. Rick and his wife, Sarah, have two sons.
---
Properties
High Springs Industrial Park

17871 NW 244th Street

High Springs, FL 34471

Industrial
For Sale / For Lease
Tioga Town Center

13085 SW 1st Lane

Newberry, FL 32669

Retail
For Lease
Sun Center East Downtown Office Space

101 SE 2nd Place

Gainesville, FL 32601

Office
For Lease
Jonesville Crossing Parcel K & J

120 SW 143rd Street & 14403 W. Newberry Rd

Newberry, FL 32669

Land
For Sale
201 SE 2nd Avenue

201 SE 2nd Avenue

Gainesville, FL 32601

Office
For Lease
1950 SE Highway 484

1950 SE Highway 484

Belleview, FL 34420

Office
For Sale / For Lease
2850 Northwest 43rd Street

2850 Northwest 43rd Street

Gainesville, FL 32606

Office
For Lease
7011 W Newberry Rd

7011 W Newberry Rd

Gainesville, FL 32605

Retail
For Lease
West 38 - University Area

3700 Hull Road

Gainesville, FL 32607

Land
For Sale
800 Second in the Innovation District

800 2nd Ave

Gainesville, FL 32601

Office
For Lease
2708 Northeast Waldo Road

2708 Northeast Waldo Road

Gainesville, FL 32609

Office
For Lease
Downtown Wells Fargo Building

104 N Main Street

Gainesville, FL 32601

Office
For Lease
5001 Building

5001 Celebration Pointe Avenue

Gainesville, FL 32601

Office
For Lease
Markets West at Tower Road

7487 SW 13th Road

Gainesville, FL 32607

Office
For Sale / For Lease
US Highway 441 near Turkey Creek Subdivision

US Highway 441

Alachua, FL 32615

Land
For Sale
Magnolia Parke

4620 NW 39th Avenue

Gainesville, FL 32606

Office
For Lease
UF Hillel Building

2020 W. University Avenue

Gainesville, FL 32603

Office
For Lease
Spruce Creek Medical Center

17820 SE 109th Avenue

Summerfield, FL 34491

Office
For Lease
Wells Fargo Building Retail Pad

104 N Main Street

Gainesville, FL 32601

Land
For Lease
14004 Progress Blvd

14004 Progress Blvd

Alachua, FL 32615

Land
For Sale / For Lease