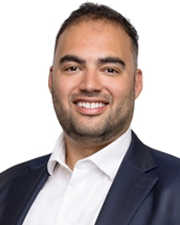 Raymond

Williams
Director, Property Tax Services


Property Tax Services
222 Bay St.
Suite 2500, Box 245

Toronto, ON M5K 1J5 Canada
Raymond brings over a decade of experience in the property tax and assessment field. His commitment to advocating for clients and ensuring fair assessments has made him a respected figure in the industry.
With a solid background in property tax and assessment, Raymond has become a trusted authority. His dedication to his clients is unmatched, as he tirelessly works to reduce tax liabilities by securing accurate and equitable assessments for them.
Raymond's expertise has not gone unnoticed. He's a sought-after voice in the media, offering valuable insights on property tax and assessment matters. His ability to simplify complex concepts has earned him admiration among peers and clients alike.
Raymond's deep industry knowledge, dedication to clients, and ability to communicate effectively make him an indispensable partner in navigating property tax and assessment challenges. His journey in this field continues to shape the industry and champion our clients' interests.
---