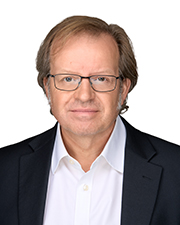 Martin

Taylor
Principal, Leisure Planning & Development
Leisure


Leisure
65 Gresham Street

London, EC2V 7NQ UK
Martin Taylor is Director of Planning and Leisure Consulting in the specialist Hotels & Leisure division. He graduated from the University of Exeter with a degree in Geography, and subsequently from the University of the South Bank with a degree in Town Planning.
Martin joined Brighton Borough Council in the 1980s where he held a number of positions working on the planning and regeneration of the city. He moved to the private sector as a consultant with Chesterton Planning and Economics in the late 1990s.
In 2000 he joined Humberts Leisure where he managed the growth of a large planning and development consulting team. Humberts Leisure merged with GVA in June 2011 and along with the existing hotels team and subsequent merger with RGA Consulting now forms one of the largest all sector Hotels & Leisure divisions in the UK property consultancy sector.
Martin chairs the Planning and Property Working Group of Business in Sport & Leisure. He is past Chair of the South East Region of the Royal Town Planning Institute, a member of the Board of Trustees and General Assembly. He is Visiting Lecturer in Development Finance at the University of Brighton and a member of the Institute of Economic Development and of the Tourism Society.
---