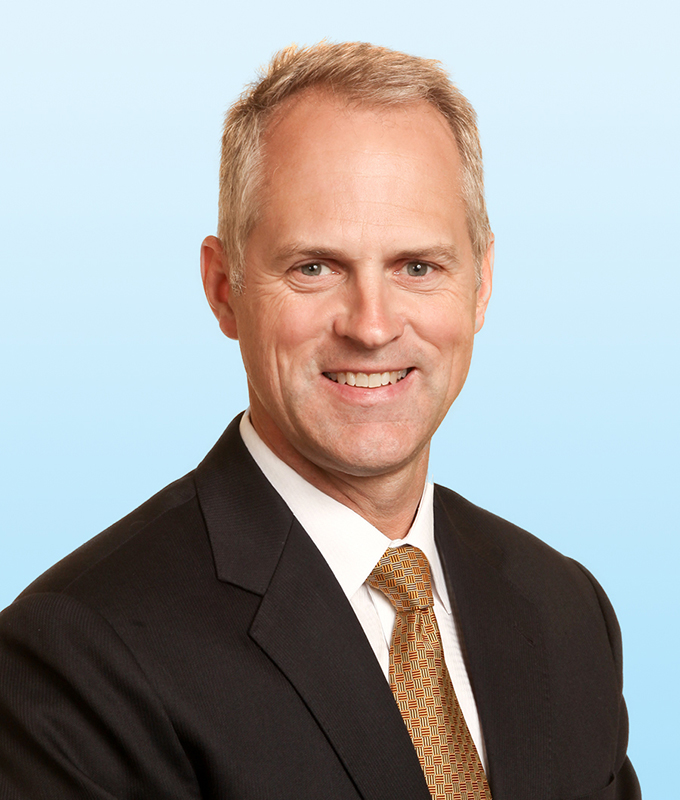 Ken

Williamson
Principal


Capital Markets Group

Investment
Suite 2100
10111 – 104 Avenue

Edmonton, AB T5J 0J4 Canada
Ken is a commercial real estate sales professional with over 19 years of experience managing complex real estate transactions including: receivership and foreclosure, asset underwriting, discounted cashflow analysis, asset repositioning, structured financing, sales, leasing, and land development. He operates in Edmonton, Fort McMurray, Grande Prairie and all northern Alberta energy markets with his Avison Young team of Carl Pedersen, Jason Williamson and Marjorie Elliott.
Prior to entering the real estate industry, Ken's work experience included management of a $12 billion dollar debt portfolio at the Province of Alberta, and active duty as a CF-10 pilot with the Royal Canadian Air Force. Ken has demonstrated through these and other endeavours an ability to deliver results under pressure, to a consistently high standard.
Included in Ken's personal interests are a variety of adrenaline sports, including flying, dirt biking, hunting, kite surfing, scuba diving, sky diving and downhill mountain biking. These high intensity activities translate directly into Ken's work life as he continually pushes the limits of what is possible, and captures the energy of every moment. A drive to succeed and the infusion of fresh perspectives from years of international travel are unique talents that Ken brings to every assignment.
Evident in a record of continual education, Ken is both a starter and a finisher, with an MBA from the University of Alberta (Finance and Operations Research), an undergraduate Bachelor of Commerce (Accounting) degree, and a holder of CFA designation for 17 years, until departing the program in 2017.
Historical assignments include transactions with the following leading Canadian institutions, investors and developers: Canada Lands Corporation, PricewaterhouseCoopers, Panattoni Development Corporation, Great West Life, KingSett Capital, Canadian Urban, Oxford Properties Group, Concert Properties, Standard Life Investments, AIMCO, Finning, Shaw, Greystone, Lasalle Investment Management, Trans America Group, General Electric, Cameron Developments, Nicola Crosby, Northam, Camgill Development Corporation, and the Fort McMurray Airport Authority.
Specialties: Foreclosures, receiverships, complex real estate leasing, sales, and developments within Alberta's energy markets that require a sophisticated analysis of market dynamics, risk, and return, all backed by bulletproof underwriting and thoroughly documented process management.
Credentials
Bachelor of Commerce (Accounting) - University of Alberta
Master of Business Administration (Finance and Operations Research) - University of Alberta
---
Properties
Centre West Industrial Park

116th Street

Grande Prairie, AB T8W 0C7

Land
For Sale
110 Boreal Avenue

110 Boreal Avenue

Fort McMurray, AB T9K 0T4

Industrial
For Lease
8720 Franklin Avenue

8720 Franklin Avenue

Fort McMurray, AB T9H 3K8

Retail
For Lease
180/190/310/320/330 Falconer Crescent

180/190/310/320/330 Falconer Crescent

Fort McMurray, AB T9H 0B6

Land
For Sale
255 MacAlpine Crescent

255 MacAlpine Crescent

Fort McMurray, AB T9H 4A5

Industrial
For Sale
Unit 1, 380 TaigaNova Crescent, Fort McMurray

380 TaigaNova Crescent

Fort McMurray, AB T9K 0T4

Industrial
For Sale / For Lease
Stoneycreek Village

108 Riverstone Ridge

Fort McMurray, AB T9K 0T4

Office
For Lease
Griesbach 3.39-Acre Multifamily Development Opportunity

2775 Sir Arthur Currie Way

Edmonton, AB T5E 6N3

Land
For Sale
9935 75th Avenue

9935 75th Avenue

Edmonton, AB T6E 1J3

Industrial
For Lease
Units 101 - 105, 405 TaigaNova Crescent

405 TaigaNova Crescent

Fort McMurray, AB T9K 0T4

Industrial
For Lease
330 MacKenzie Boulevard

330 MacKenzie Boulevard

Fort McMurray, AB T9H 4C4

Industrial
For Lease
Spruce Grove Industrial Park Land

395 Saskatchewan Avenue

Spruce Grove, AB T7X 0G6

Land
For Sale
230 MacKay Crescent

230 MacKay Crescent

Fort McMurray, AB T9H 5C6

Industrial
For Lease
225 MacKay Crescent

225 MacKay Crescent

Fort McMurray, AB T9H 4T5

Industrial
For Sale
Lot 138, Fort McKay Industrial Park

Lot 138

Fort McKay, AB T0P

Industrial
For Sale / For Lease
121 MacKenzie King Road

121 MacKenzie King Road

Fort McMurray, AB T9H 5A6

Industrial
For Lease
340 MacAlpine Crescent

340 MacAlpine Crescent

Fort McMurray, AB T9H 4A8

Industrial
For Lease
145 MacDonald Crescent

145 MacDonald Crescent

Fort McMurray, AB T9H 4B3

Industrial
For Sale
242 MacAlpine Crescent, Fort McMurray, AB

242 MacAlpine Crescent

Fort McMurray, AB T9H4A6

Industrial
For Lease
175 MacDonald Crescent

175 MacDonald Crescent

Fort McMurray, AB T9H 4B2

Industrial
For Sale
270 MacKay Crescent

270 MacKay Crescent

Fort McMurray, AB T9H 5C6

Industrial
For Sale
410 Snow Eagle Drive

410 Snow Eagle Drive

Fort McMurray, AB T9H 5B4

Industrial
For Sale / For Lease
245 MacDonald Crescent

245 MacDonald Crescent

Fort McMurray, AB T9H 4B5

Industrial
For Sale
425 TaigaNova Crescent

425 Taiganova Crescent

Fort McMurray, AB T9K 0T4

Land
For Sale
140 MacLennan Crescent

140 MacLennan Crescent

Fort McMurray, AB T9H 4E8

Industrial
For Sale
Unit 206, 207, 208 and 209 - 400 MacKenzie Boulevard

400 MacKenzie Boulevard

Fort McMurray, AB T9H 4G7

Industrial
For Lease
280 TaigaNova Crescent

280 TaigaNova Crescent

Fort McMurray, AB T9K 0T4

Industrial
For Lease
1005 Memorial Drive

1005 Memorial Drive

Fort McMurray, AB T9K 0K4

Industrial
For Lease
400 TaigaNova Crescent

400 TaigaNova Crescent

Fort McMurray, AB T9K 0T4

Office
For Lease
925 Memorial Drive

925 Memorial Drive

Fort McMurray, AB T9K 0K4

Industrial
For Lease
300 MacKenzie Boulevard

300 MacKenzie Boulevard

Fort McMurray, AB T9H 4C4

Office
For Sale / For Lease
235 MacAlpine Crescent

235 MacAlpine Crescent

Fort McMurray, AB T9H 4A5

Industrial
For Lease
318 MacAlpine Crescent

318 MacAlpine Crescent

Fort McMurray, AB T9H 4A8

Industrial
For Lease
Fort McMurray Business Centre

427 Gregoire Drive

Fort McMurray, AB T9H 4K7

Office
For Lease
309 Powder Drive

309 Powder Drive

Fort McMurray, AB T9K 0P5

Office
For Lease
240 MacKay Crescent

240 MacKay Crescent

Fort McMurray, AB T9H 5C6

Industrial
For Lease
215 MacAlpine Crescent

215 MacAlpine Crescent

Fort McMurray, AB T9H 4A5

Industrial
For Lease
370 Snow Eagle Drive

370 Snow Eagle Drive

Fort McMurray, AB T9H 0H7

Industrial
For Sale
Suncor Energy Industrial Campus

160 MacKenzie Boulevard

Fort McMurray, AB T9H 4B8

Land
For Lease
Unit 1D, 380 MacKenzie Boulevard

Unit 1D, 380 MacKenzie Boulevard

Fort McMurray, AB T9H 4C4

Industrial
For Lease
265 MacKenzie Boulevard

265 MacKenzie Boulevard

Fort McMurray, AB T9H 5M8

Industrial
For Lease
200 Royer Way

200 Royer Way

Fort McMurray, AB T0P 1J0

Industrial
For Lease
120 Falconer Crescent

120 Falconer Crescent

Fort McMurray, AB T9H 0B6

Land
For Sale
283 MacAlpine Crescent

283 MacAlpine Crescent

Fort McMurray, AB T9H 4Y4

Industrial
For Lease
315 MacDonald Crescent

315 MacDonald Crescent

Fort McMurray, AB T9H 4B7

Industrial
For Lease
1035 Memorial Drive

1035 Memorial Drive

Fort McMurray, AB T9K 0K4

Land
For Lease
Bouchier Centre

420 TaigaNova Crescent

Fort McMurray, AB T9K 0T4

Office
For Lease
395 Mackenzie Boulevard

395 MacKenzie Boulevard

Fort McMurray, AB T9H5E2

Office
For Lease
Rickards Landing Industrial Park

Highway 63 & Highway 881

Regional Municipality of Wood Buffalo, AB T9H 0E1

Land
For Sale / For Lease
200 Gregoire Drive

200 Gregoire Drive

Fort McMurray, AB T9H 4K6

Land
For Sale
292 MacDonald Crescent

292 MacDonald Crescent

Fort McMurray, AB T9H 4B6

Industrial
For Lease
135 Boreal Avenue

135 Boreal Avenue

Fort McMurray, AB T9K 0T4

Industrial
For Sale / For Lease
Vision West Business Park

120th Street

Grande Prairie, AB T8W 0C7

Land
For Sale