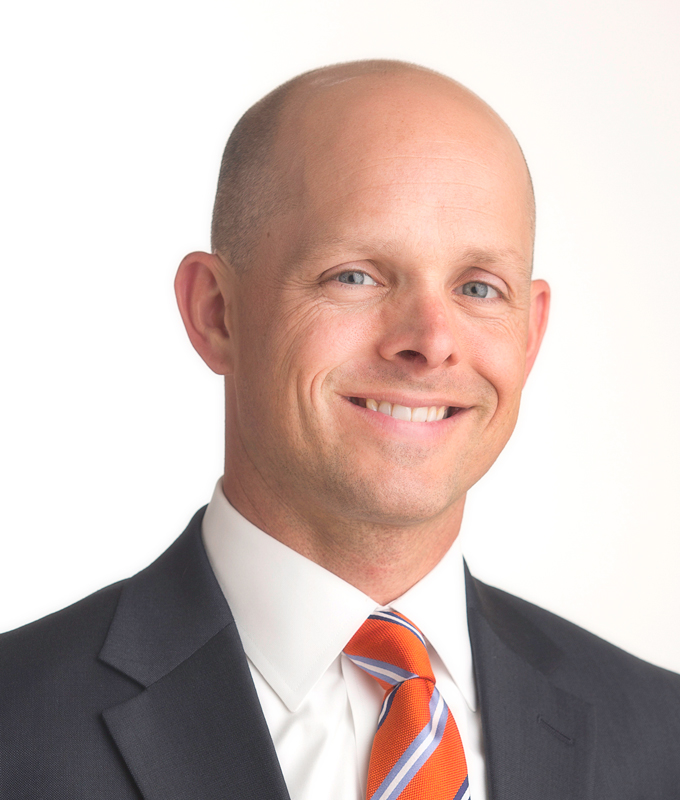 Justin Cazana, SIOR, CCIM
Principal


Landlord Representation

Sales & Leasing

Tenant Representation
Knoxville
630 S. Concord Street
Knoxville, TN 37919 US
N. Justin Cazana is a Principal in the Avison Young Knoxville office, specializing in office and retail transactions with experience representing both landlords and tenants. His current portfolio encompasses more than 1.1 million square feet of commercial space.
A Knoxville native, Justin began his career with Commercial & Investment Properties handling the leasing and marketing of the companies' buildings. This includes Knoxville landmarks such as Century Park at Pellissippi (an 80-acre office development), The Atrium, and Two Centre Square. A founding principal of Cushman & Wakefield | Cornerstone's Knoxville office in 2011, Justin worked with the firms other partners to develop the only full-service commercial real estate firm in the region.
Recent transaction highlights include the completion of a regional headquarters lease for Great West Casualty Company (25,000sft) at Century Park and the sale of Center Court at Lonas (40,000sft) to Pilot Travel Centers.
Justin has achieved both his CCIM and his SIOR designations and was selected as the Knoxville Business Journal / CCIM Broker of the Year in 2013.
Credentials
Licensed Real Estate Broker- Tennessee & Georgia
Society of Industrial and Office Realtors (SIOR)
Certified Commercial Investment Member (CCIM)
CCIM President – Knoxville Chapter 2010 & 2014
2014 Leadership Knoxville
Knoxville Area Chamber Partnership- Board of Directors
Dogwood Arts Festival Board of Directors
2010 Knoxville's "40 Under 40"
University of Tennessee Chancellor's Associates
Rocky Hill Elementary School Foundation – President 2013
Auburn University
---
Properties
Two Centre Square - Knoxville's Theater District

625 S. Gay Street 625

Knoxville, TN

Office
For Lease
The Gallery

7240 Kingston Pike

Knoxville, TN

Retail
For Lease
6907 Kingston Pike

6907 Kingston Pike

Knoxville, TN

Land
For Lease
Century Park- Development Sites

Investment Drive

Knoxville, TN

Land
For Sale
Landmark Center

1111 N Northshore Dr

Knoxville, TN

Office
For Lease
Farragut Office Park

11201 W Point Dr 11201

Knoxville, TN

Office
For Lease
Century Park VII

10100 Global Way 10100

Knoxville, TN

Office
For Lease
Century Park III

10025 Investment Drive 10025

Knoxville, TN

Office
For Lease
Western Plaza

4405-4591 Kingston Pike

Knoxville, TN

Retail
For Lease
259 N. Peters Rd.

259 N. Peters Rd.

Knoxville, TN

Office
For Lease
Brookvale One

6025 Brookvale Ln

Knoxville, TN

Office
For Sale / For Lease
Mountain View Light Manufacturing Building

1470 E. Weisgarber Road

Knoxville, TN

Industrial
For Lease
4604 Fennel Rd.

4604 Fennel Rd.

Knoxville, TN

Industrial
For Sale
Regions Bank - Bearden Hill

151 Major Reynolds Place

Knoxville, TN

Office
For Lease
MAC Building

200 W. 5th Avenue

Knoxville, TN

Office
For Sale
West Hills Place

6907 Kingston Pike

Knoxville, TN

Retail
For Lease
Falling Waters at Pellissippi

2030 Falling Waters Rd 2030

Knoxville, TN

Office
For Lease
Commerce 75 Park - Sweetwater Industrial Opportunity

TN 68 at I-75

Sweetwater, TN

Land
For Sale
Retail Space for Lease - Great Exposure! Potential Drive-thru

3010 South Mall Road

Knoxville, TN

Retail
For Lease
Corporate Square

9000 Executive Park Drive 9000

Knoxville, TN

Office
For Lease
Shafer Insurance Building

1100 Marion St.

Knoxville, TN

Office
For Lease
Century Park IV

10024 Investment Drive

Knoxville, TN

Office
For Lease
The Atrium

1225 E. Weisgarber Road

Knoxville, TN

Office
For Lease
AAA

100 West 5th Avenue

Knoxville, TN

Office
For Sale
Mountain View Showroom

1420 E. Weisgarber Road

Knoxville, TN

Industrial
For Lease
Village Square

206 Chota Rd.

Loudon, TN

Retail
For Sale
Financial Plaza

9050 Executive Park Dr.

Knoxville, TN

Office
For Lease
Walnut Grove Retail Development

3483 Lee Highway

Bristol, VA

Retail
For Sale
815 Gill Ave

815 Gill Ave.

Knoxville, TN

Office
For Sale
Western Plaza

4315 Kingston Pike

Knoxville, TN

Office
For Lease
6320 Rutledge Pike

6320 Rutledge Pike

Knoxville, TN

Land
For Sale
Fennel Park- Land for Sale

4604 Fennel Road

Knoxville, TN

Land
For Sale
Gay Street Bank Branch Available

625 Gay Street 625

Knoxville, TN

Office
For Lease
Century Park Outparcels

Dutchtown Road

Knoxville, TN

Land
For Sale
Century Park V

10025 Investment Drive

Knoxville, TN

Office
For Lease
Bearden Retail Development Opportunity

6907 Kingston Pike

Knoxville, TN

Retail
For Lease
Gay Street Retail Available - Knoxville Theater District

625 Gay Street

Knoxville, TN

Retail
For Lease
Western Plaza Office Space

4315 Kingston Pike 4315

Knoxville, TN

Office
For Lease
West Town Mall

7600 Kingston Pike

Knoxville, TN

Retail
For Lease