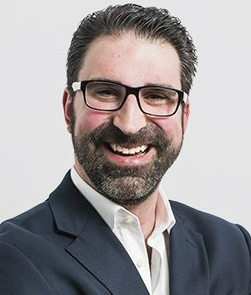 Joshua Beer
Senior Consultant (Occupier Solutions)


Flexible Solutions
One South Wacker Drive
Suite 3000

Chicago, IL 60606-4649 United States
Josh is a Senior Consultant within Avison Young's Flexible Office Solutions Team (AY FOS), focused exclusively on flexible workspace advisory and portfolio transformation services. Josh returned to the United States in late 2019 after nearly 9 years in the United Kingdom working for Johnson Controls, CBRE, The Instant Group, and was a founding member of Hana—CBRE's flexible workspace offering.
In his role, Josh leads our Occupier vertical, working closely with both start-ups and established companies to advise on flexible workspace strategies, policies, and execution on individual transactions. In addition, Josh also provides advisory and consultancy services to our Investor and Operator clients.
Josh has over 15 years of Corporate Real Estate and Flexible Workspace experience, having advised some of the largest occupier and investor clients within the EMEA region on areas such as Data Management & Portfolio Analytics, Transaction Management, and Flexible Workspace Advisory.
Josh holds a Bachelor of Arts degree in Political Science from Boston University, a Masters of Business Administration degree from the University of Wisconsin-Madison, and was awarded a Masters in Corporate Real Estate (MCR) designation from CoreNet Global.
---