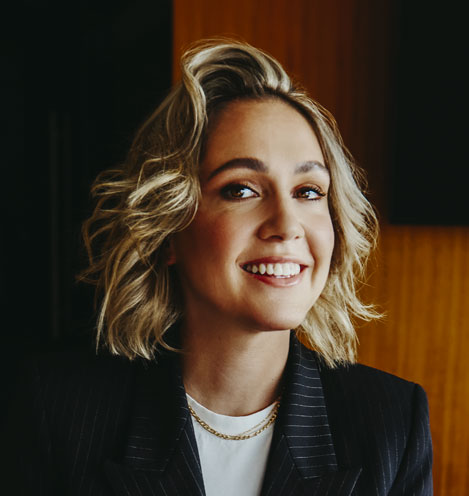 Jessica

Toppazzini
Principal, Managing Director


Corporate Executive
#2900 - 1055 West Georgia Street
Box 11109, Royal Centre

Vancouver, BC V6E 3P3 Canada
Jessica Toppazzini is a highly accomplished professional in the real estate industry, with extensive experience in property valuation, specializing in areas such as expropriation, non-profit housing, development land, and purpose-built multifamily and mixed-use properties. She joined Avison Young in 2022 as the leader of the Valuation and Advisory Services division of their Vancouver office, and transitioned to Managing Director in 2023. With a proven track record of executing unique consulting assignments and providing strategic advisory services to public sector clients, Jessica is dedicated to driving sustainable growth for both her clients and Avison Young through her strong business acumen and expertise in leveraging technology.

Through her work with various technology platforms and tools, Jessica has developed a deep understanding of the ways in which technology can be used to support and enhance business operations. She remains committed to driving progress within Avison Young and leveraging technology to improve efficiency and enhance client services.

In addition to her professional accomplishments, Jessica is deeply committed to promoting Environmental, Social, and Governance (ESG) practices within the real estate industry and integrating Diversity, Equity, and Inclusion (DEI) initiatives into her work. She actively volunteers with organizations such as the Appraisal Institute of Canada, BC Expropriation Association, and CREW Vancouver, demonstrating her commitment to giving back to her community. As a dedicated mentor, she shares her knowledge and expertise with junior colleagues and aspiring professionals.
Credentials
Professional Associations & Designations
Awarded use of the AACI Member designation by the Appraisal Institute of Canada
President of the BC Expropriation Association
Appraisal Institute of Canada – Vancouver Chapter
Education & Awards
Diploma in Urban Land Economics (DULE) from the University of British Columbia
General Bachelor of Arts with specializations in Political Science and History at the University of Guelph
Winner of the 2021 Top Appraiser Under 40 from the Appraisal Institute of Canada
Finalist for the 2019 Canada Real Estate Forum's Outstanding Young Leader Award
Recipient of the 2016 BC Association Appraisal Institute of Canada award for BUSI 460: Critical Analysis and Forecasting in Real Estate
---