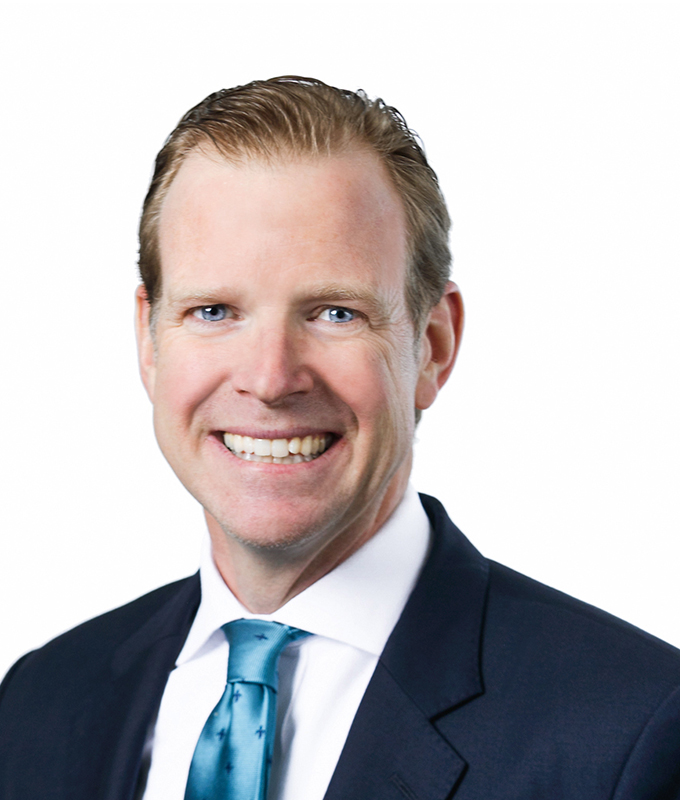 James Nelson
Principal, Head of Tri-State Investment Sales


Capital Markets Group

Investment Sales
530 Fifth Avenue
4th Floor

New York, NY 10036 US
James Nelson is Principal and Head of Avison Young's Tri-State Investment Sales group where he leads a group of three dozen professionals in the sale of multi-family, office, development and retail properties.
Since its inception in 2018, the group has closed 45 sales valued at $937,000,000, resulting in Avison Young naming James one of its Top Sales Professionals. Some of their noteworthy clients include The Archdiocese of New York, Breaking Ground, Brookfield, The Carlyle Group, JP Morgan Chase, L&M, Salvation Army, SL Green, and 60 Guilders among others.
James has built a unique sales platform at Avison Young consisting of a unified, client first, sales group that is broken out by asset class, rather than territory, and where brokers share information and commissions in order to provide the best client experience.
Avison Young is the only global real estate firm that is principally-owned, meaning that principals are personally invested in the long-term success of their clients. The company recently acquired GVA, one of the U.K.'s leading real estate advisory businesses, resulting in 5,000 real estate professionals located in 120 offices in 20 countries.
Throughout his over 20-year career, James has been involved in the sale of approximately 500 property and loan sales for an aggregate value of over $5 billion dollars. Prior to joining Avison Young, James served as Vice Chairman of Cushman & Wakefield, where his team was ranked the number one Investment Sales broker nationwide in 2016. Previously, James was a partner and top producer for Massey Knakal for six of their last eight years and was named the company's youngest partner in 2004.
James is passionate about real estate and helping others achieve success. Whether through his show Real Estate Investing Live From New York on VoiceAmerica, teaching, videos, or blog, he advises on how to navigate and stay on top of this ever changing market. He enjoys guest lecturing at Columbia, Fordham, NYU, Wharton, and of course his alma mater Colgate. His greatest joy is spending time with his wife Allison and three sons Luke, Austin, and TJ either at home in Connecticut, up on the Cape, or travelling to their water polo tournaments on the West Coast.
James is the Chairman of REBNY's Commercial Board of Directors, on the Board of Governors for the Young Men's/Women's Real Estate Association of New York (YMWREA) and is a Board Member of the Counselors of Real Estate and SparkYouth NYC. He is also Founder of the Real Estate Services Alliance (RESA) and the Colgate Real Estate Council. He has received numerous distinctions including being named on Commercial Observer's 2020 Power 100, #1 Top NYC Deal Maker by LoopNet, Real Estate Forum's 40 Under 40, REBNY's Most Promising Commercial Sales Person of the Year Award, as well as earning the REBNY Edward S. Gordan Memorial Award for the coveted Deal of the Year.
---
Properties
1148 Pacific Street

1148 Pacific Street

Brooklyn, NY

Multifamily
For Sale
301 West 125th Street

301 West 125th Street

New York, NY

Retail
For Sale
355 Bleecker Street

355 Bleecker Street

New York, NY

Multifamily
For Sale
357 Bleecker Street

357 Bleecker Street

New York, NY

Multifamily
For Sale
130 East 37th Street

130 East 37th Street

New York, NY

Multifamily
For Sale
480 Fulton Street

480 Fulton Street

Brooklyn, NY

Retail
For Sale
2005 Jerome Avenue

2005 Jerome Avenue

Bronx, NY

Retail
For Sale
2651-2657 Broadway

2651-2657 Broadway

New York, NY

Multifamily
For Sale
The Chelsea, West Village & SoHo Collection

West Village, SoHo Chelsea

New York, NY

Multifamily
For Sale
29 Meserole

29 Meserole Avenue

Brooklyn, NY

Industrial
For Sale
841 Dekalb

841 Dekalb Avenue

Brooklyn, NY

Multifamily
For Sale
Urgent Care Center Portfolio

New York Metro Area

New York, NY

Retail
For Sale
64 South Main Street

64 South Main Street

Norwalk, CT

Land
For Sale
480 Fulton Street

480 Fulton Street

Brooklyn, NY

Retail
For Sale
1660 Third Avenue

1660 Third Avenue

New York, NY

Multifamily
For Sale
388 Broadway

388 Broadway

New York, NY

Special Purpose
For Sale
90 Sands Street

90 Sands Street

Brooklyn, NY

Retail
For Sale / For Lease
132 West 14th Street

132 West 14th Street

New York, NY

Office
For Sale / For Lease