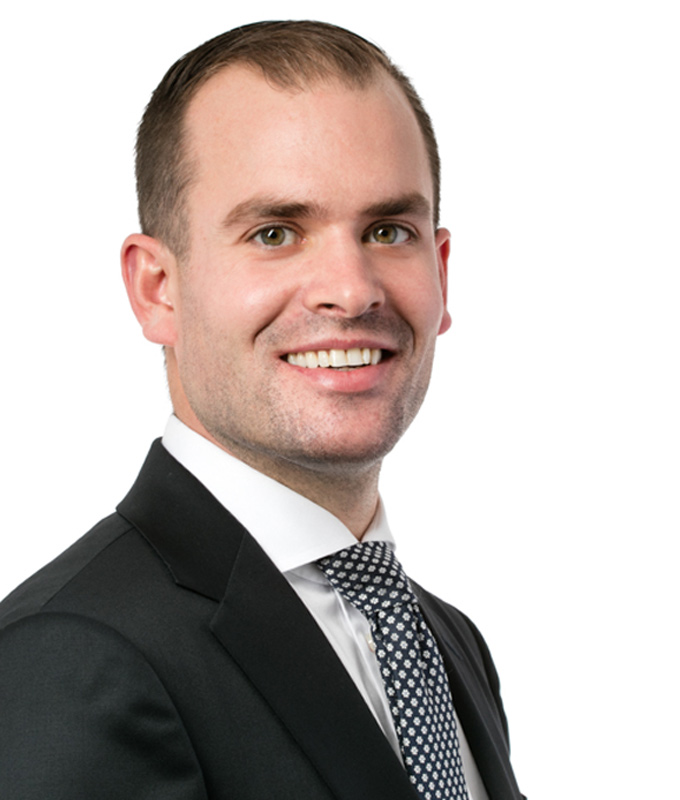 Glenn Gardner
Principal


Consulting & Advisory

Office Leasing

Sales & Leasing
Vancouver
#2900 - 1055 West Georgia Street
Box 11109, Royal Centre

Vancouver, BC V6E 3P3 CA
Glenn Gardner is a Principal of Avison Young and a member of Vancouver's top office leasing team along with Bill Elliott, Sean Keenan and Derek Lee.
Glenn has focused his career on developing long-term corporate relationships with some of Metro Vancouver's most prominent local, national and international organizations. Glenn's work ethic, integrity and reputation in the marketplace ensures that the optimum solutions are delivered to the organizations he represents.
With the ever changing dynamics of today's global economy, Glenn's approach is to first understand each client's unique needs and objectives. Glenn's ability to tailor the real estate process and to select a strategy to best achieve those objectives in conjunction with the current and forecasted market conditions, has earned him recognition as an industry leader with both tenants and landlords in the Metro Vancouver marketplace.
Over the past four years, Glenn has been completed over 300 lease deals totalling over 3.5 million square feet. His level of activity and extensive market knowledge ensure he is able to provide his clients with the most accurate and up-to-date market and "off market" information available. He currently sits on the Advocacy Committee for the Downtown Vancouver Business Association and UDI's Industrial/Commercial Committee.
Research
Media
Credentials
Professional Associations & Designations
National Association of Industrial and Office Properties (NAIOP)
Real Estate Board of Greater Vancouver (REBGV)
Urban Development Institute (UDI)
Education
Bachelor of Commerce Degree (Honours, Marketing major and Organizational Management minor) - University of Alberta
Client List
Anthem Properties Ltd. – 33,000 sf

Aviva – 4,500 sf

B2 Gold – 22,500 sf

Business Council of BC (BCBC) – 7,000 sf

CBV Collection Services Ltd. – 45,000 sf

Dun & Bradstreet – 14,000 sf

Dolden Wallace Folick LLP – 13,500 sf

Dumoulin Boskovich LLP – 10,500 sf

Estee Lauder – 2,000 sf

ILAC – 31,000 sf

Industry Training Authority (ITA) - 26,000 sf

Kids & Company – (various) 70,000 sf

MNP - (various) 120,000 sf

Pacific Northwest LNG – 35,000 sf

PPI – 16,000 sf (various)

Sandstorm Metals & Energy – 14,500 sf

Shapray Cramer Fitterman Lamer LLP – 4,500 sf

The Great West Life Assurance Company – 16,000 sf

Teck Resources Limited – 145,000 sf

Whitelaw Twining – 25,000 sf
---
Properties
4664 Lougheed Highway

4664 Lougheed Highway

Burnaby, BC

Office
For Lease
777 Dunsmuir Street

777 Dunsmuir Street

Vancouver, BC

Office
For Lease
175 West Cordova Street

175 West Cordova Street

Vancouver, BC

Office
For Lease
For Lease - Canada Way Business Park

3001 Wayburne Drive

Burnaby, BC

Office
For Lease
For Lease - Canada Way Business Park

4595 Canada Way

Burnaby, BC

Office
For Lease
For Lease - 4621 Canada Way

4621 Canada Way

Burnaby, BC

Office
For Lease
For Lease - Canada Way Business Park

4585 Canada Way

Burnaby, BC

Office
For Lease
For Sale - The Cardero

1575 West Georgia Street

Vancouver, BC

Office
For Sale
Crestwood Corporate Centre

13777 Commerce Pkwy

Richmond, BC

Office
For Lease
For Lease - Canada Way Business Park

4601 Canada Way

Burnaby, BC

Office
For Lease