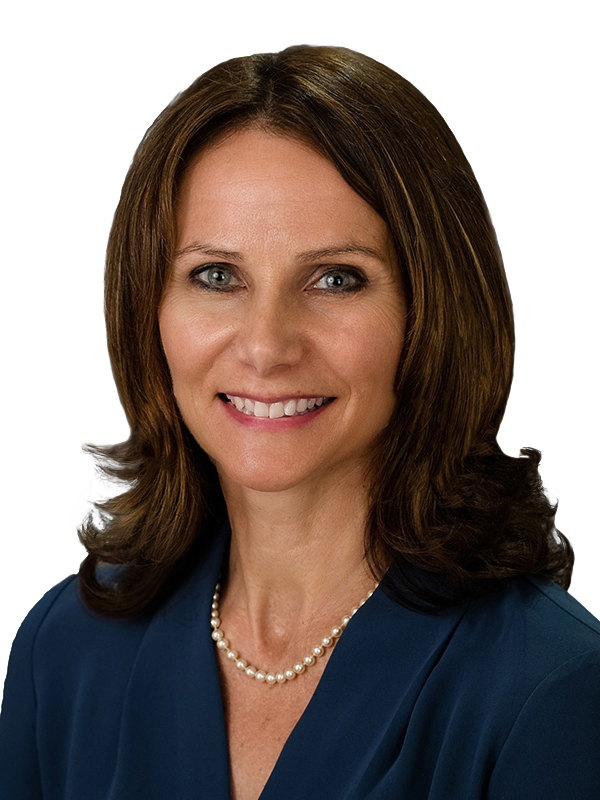 Gillian L.

Burnside
Sales Representative
Vice-President


Investment

Land

Office Leasing
45 O'Connor Street
Suite 800

Ottawa, ON K1P 1A4 CA
Gillian's experience is based in 20 years of office and industrial property leasing and management. She has since expanded her focus within the Brokerage community. Over the past 8 years her transactions in Brokerage include traditional office & industrial sales and leasing, as well as strategic land transactions and representation across the region.
This blend of experience provides Gillian the insight to understand the needs of a transaction from each the Tenant/Client and Landlord/Sellers' perspective, enabling her to pull both sides together in successful transactions. Her practical and ongoing experience in property management brings with it a focused perspective that will allow both Landlord and Tenant clients to fully benefit from her unique combination of negotiating skills.
Active and appreciative of the many outdoor opportunities Ottawa presents, she enjoys the city from water to trail to path. She proudly represents the Ottawa River Canoe Club as the Director of Public Relations and Marketing.
Credentials
Professional Credentials
Registered Real Estate Sales Representative, Province of Ontario
Education
Memberships
Ontario Real Estate Association member
RECO
Client List
Anytime Fitness
Cityscape
Glenview Homes
International Academy of Applied Health (IAAH)
Konson Homes
Medsport Ottawa
Metcalfe Realty
Myers Automotive
Partners Inc.
Portia Learning Centre
Taggart Realty
---
Properties
Retail Lease Opportunity

691 Somerset Street West

Ottawa, ON K1R 6P5

Retail
For Lease
Falcon Ridge Village

Falcon Ridge Village, Bowesville Road

Ottawa, ON K1X 1B3

Land
For Sale
Active Natural Granite Pit For Sale

428 Moxam Road

Maynooth, ON K0L 2S0

Land
For Sale
Ground Floor Retail/Flex Lease Opportunity in Ottawa West

691A Somerset Street West

Ottawa, ON K1R 6P5

Retail
For Lease
Retail Investment Opportunity

691-701 Somerset Street West

Ottawa, ON K1R 6P5

Retail
For Sale
Active Sand and Gravel Pit For Sale

7731 Fernbank Road

Ottawa, ON K2S 1B6

Land
For Sale
Wateridge Village, Block 105

Hemlock Road and Mikinak Road

Ottawa, ON K1K 4E4

Land
For Sale
Wateridge Village, Blocks 2 & 3

Hemlock Road and Codd's Road

Ottawa, ON K1K 2G8

Land
For Sale
23 Residential Developable Acres in Callander

Main Street

Callander, ON P0H 1H0

Land
For Sale
Highly visible commercial/development site for sale

2562 Bank Street

Ottawa, ON K1T 1M9

Land
For Sale
Third Floor Office Space For Lease in Landmark Property

5 Blackburn Avenue

Ottawa, ON K1N 8A2

Office
For Lease
Mid-density development opportunity

627 Kirkwood Avenue

Ottawa, ON K1Z 5X5

Land
For Sale
Industrial Land for Lease

165 Bentley Avenue

Ottawa, ON K2E 6T9

Land
For Lease
200 Acres of Investment Land in Osgoode

Osgoode Land

Osgoode, ON K0A 2W0

Land
For Sale
Residential Redevelopment Opportunity

258 Durocher Street

Ottawa, ON K1L 7S4

Residential Redevelopment
For Sale
Land Development Opportunity in Constance Bay

4190 & 4196 Dunrobin Road

Woodlawn , ON K0A 3M0

Land
For Sale
Rare Prime Development-Ready Land For Sale

Palladium Drive

Kanata, ON K2S 1B9

Land
For Sale
Wateridge Village Block 26 - Employment Lands

Wanaki Road

Ottawa, ON K1K 4E4

Land
For Sale
Land Development Opportunity in Constance Bay

1018 Kilmaurs Side Road

Woodlawn, ON K0A 3M0

Land
For Sale