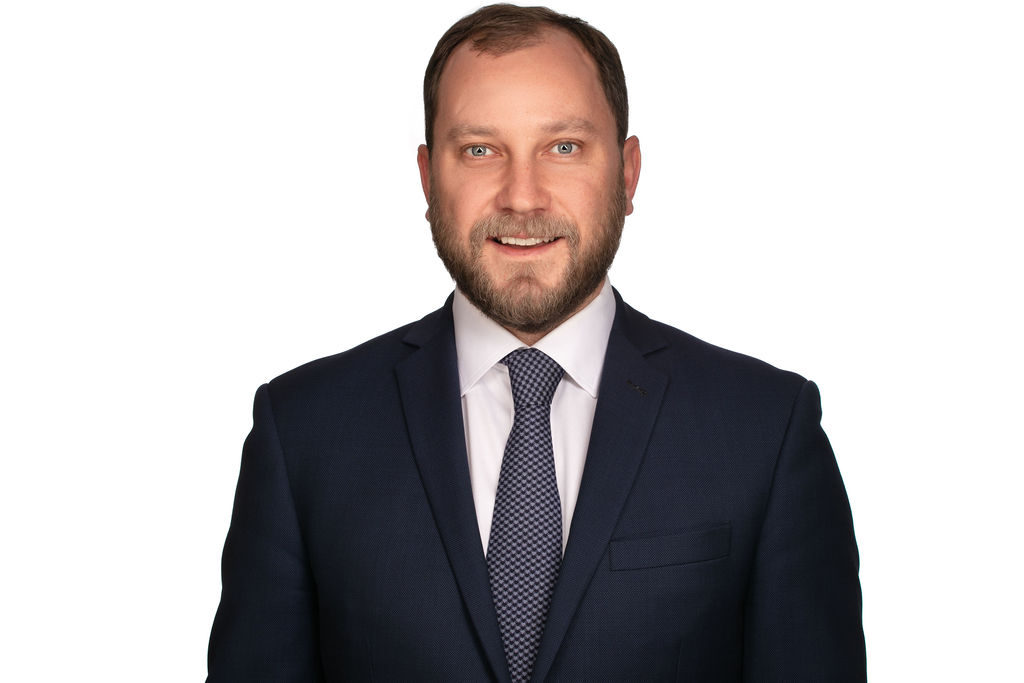 Garth

White
Principal


Industrial

Land

Sales & Leasing
#2900 - 1055 West Georgia Street
Box 11109, Royal Centre

Vancouver, BC V6E 3P3 Canada
Garth White is a strategic commercial real estate broker with experience advising on a wide range of industrial businesses including distribution, e-commerce, manufacturing, service industrial and logistics companies. He also spends a significant time consulting and representing property owners and developers on the disposition or acquisition of industrial and commercial development land. With a strong understanding of the development process, Garth provides realistic development analysis and solutions for groups looking to develop industrial properties for their own occupancy or on speculation.
By utilizing an integrated approach, Garth combines site selection and macro trends, with real-time market knowledge, creative deal making and the insight to deliver value-added services to clients with superior results.
Garth joined Avison Young as a Principal in 2015 after establishing himself as a top producer at a boutique commercial real estate firm in the Fraser Valley. Garth works with Ryan Kerr, Joe Lehman, Bryn Cartwright, Lauren MacBeath & Amir Pourmina in covering the Metro Vancouver industrial market and has been personally involved in over $2.0 billion in commercial real estate transactions over the past 12 years.
Credentials
Awards
Avison Young Vancouver Top 10 Producer 2016, 2018, 2019, 2020, & 2021
Avison Young Vancouver Top Industrial Producer 2016, 2019, 2020 & 2021
Avison Young Community Representative Award 2018 and 2019
Affiliations and Memberships
Director at the Langley Chamber of Commerce
Society of Industrial and Office Properties (SIOR)
National Association of Industrial and Office Properties (NAIOP)
Greater Vancouver Real Estate Board
Education
Bachelor of Commerce (Honours) – Finance with a focus in Urban Land Economics, University of British Columbia, Sauder School of Business
ARGUS Developer Certification
Canadian Securities Course designation
VISIT THE VANCITY INDUSTRIAL TEAM WEBSITE
---
Properties
1604 & 1720 Willow Street

1604 & 1720 Willow Street

Campbell River, BC V9W 3M7

Industrial
For Sale / For Lease
Campbell Heights West Business Park

18822 24th Avenue

Surrey, BC V3S 9V2

Industrial
For Lease
#3, 8287 124 Street

#3, 8287 124 Street

Surrey, BC V3W 9G2

Industrial
For Lease
20691 & 20693 Langley Bypass

20691 & 20693 Langley Bypass

Langley, BC V3A 5E8

Industrial
For Lease
6592 176 Street

6592 176 Street

Surrey, BC V3S 4G5

Industrial
For Sale
4505-4595 Still Creek Avenue

4505-4595 Still Creek Avenue

Burnaby, BC V5C 0B5

Industrial
For Sale / For Lease
12945 Anvil Way

12945 Anvil Way

Surrey, BC V3W2X8

Industrial
For Sale
Units 104-106, 3237 190th Street

Units 104-106, 3237 190th Street

Surrey, BC V3S 0L5

Industrial
For Lease
8085 Aitken Road

8085 Aitken Road

Chilliwack , BC V2R 4H5

Industrial
For Sale
6482 175A Street

6482 175A Street

Surrey , BC V3S 5Y9

Land
For Sale
Salt Centre

3240 48 Avenue

Vernon, BC V1T 3R6

Industrial
For Sale / For Lease
Link 200

5641 200th Street and 19975 56th Avenue

Langley , BC V3A 3Y2

Industrial
For Sale
1764 & 1776 Kelly Douglas Road

1764 & 1776 Kelly Douglas Road

Kamloops , BC V2C 5S4

Industrial
For Sale
8985 Fraserwood Court

8985 Fraserwood Court

Burnaby, BC V5J 5E8

Industrial
For Lease
19473 Fraser Way

19473 Fraser Way

Pitt Meadows, BC V3Y 2V4

Industrial
For Lease
Pacific Corporate Centre

19543 34A Avenue

Surrey , BC V3Z 1A4

Industrial
For Lease
10755 Finning Front

10755 Finning Front

Fort St. John , BC V0C 1H0

Industrial
For Sale
IntraUrban Eagle Ridge

2660 Barnet Highway

Coquitlam, BC V5K 1Z6

Industrial
For Sale
44137 & 44109 Progress Way

44137 & 44109 Progress Way

Chilliwack , BC V2R 0W3

Industrial
For Sale
IntraUrban Gateway

201 - 8360 Ontario Street

Vancouver, BC V5X 3E5

Industrial
For Lease
80 Golden Drive

80 Golden Drive

Coquitlam, BC V3K 6T1

Industrial
For Lease
20619 Eastleigh Crescent

20619 Eastleigh Crescent

Langley City, BC V3A 4C3

Land
For Sale
Western Canada Industrial Properties

Western Canada Industrial Properties

Kamloops, Fort St. John, Williams Lake, Campbell River, Edmonton, Red Deer, Peace River , BC

Industrial
For Sale / For Lease
#103, 19033 54 Avenue

#103, 19033 54 Avenue

Surrey, BC V3S 4R1

Industrial
For Lease
450 Mackenzie Ave South & 265 5 Ave South

450 Mackenzie Ave South & 265 5 Ave South

Williams Lake , BC V2G 1C9

Industrial
For Sale
4703 & 4707 34 Street

4703 & 4707 34 Street

Vernon , BC V1T 5Y8

Land
For Lease
44109 Progress Way

44109 Progress Way

Chilliwack , BC V2R 0W3

Land
For Lease