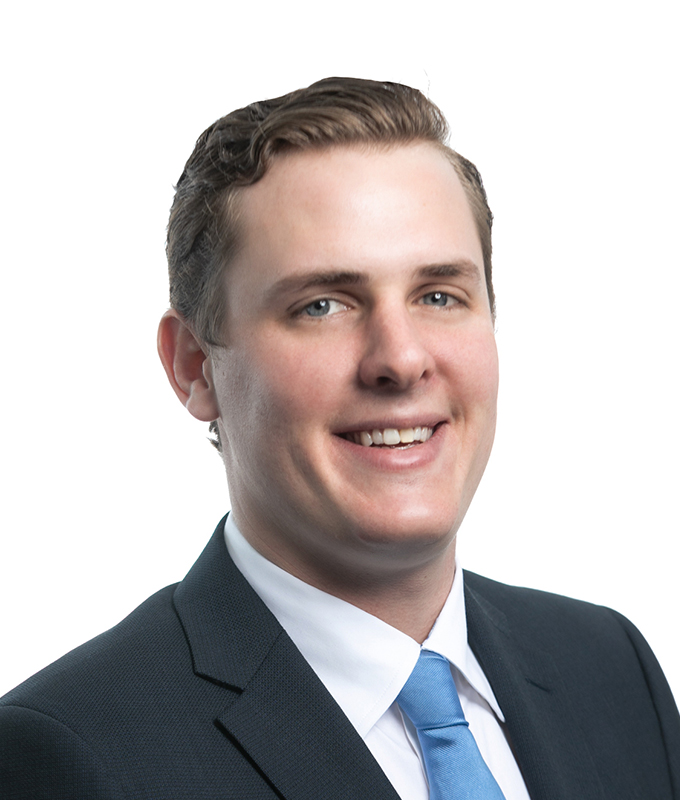 Fritz

Richter
Director


Capital Markets Group

Investment Sales
530 Fifth Avenue
4th Floor

New York, NY 10036 US
Fritz Richter is a Director in the Tri-State Investment Sales group of Avison Young's New York City office, specializing in multi-family and mixed-use assets in Brooklyn and Queens.
Previously, Fritz worked as an Investment Sales Associate at Besen & Associates, where he focused on multi-family and development assets in Brooklyn and Queens. He was also an Analyst at Annaly Capital Management, where he worked in the structuring of various mortgage-backed products from construction to both agency and non-agency packages.
Fritz earned a Bachelor of Arts degree from Colgate University with a dual major in Environmental Science and Philosophy. He is a member of REBNY, YREPNY, USGBC and both the Colgate Rugby Alliance (CRA) and Colgate Real Estate Council (CREC).
---
Properties
347 Lorimer Street

347 Lorimer Street

Williamsburg, NY 11206

Redeveloped Luxury Asset
For Sale
540 Lenox Avenue

540 Lenox Avenue

New York, NY 10037

Land
For Sale
2306 Third Avenue

2306 Third Avenue

New York, NY 10035

Conversion Development Site
For Sale
334 Atlantic Avenue

334 Atlantic Avenue

Brooklyn, NY 11201

Mixed-Use
For Sale
196-04 - 196-26 Woodhull Avenue

196-04 - 196-26 Woodhull Avenue

Jamaica, Queens, NY 11423

Land
For Lease
1063-1065 Bedford Avenue

1063-1065 Bedford Avenue

Brooklyn, NY 11216

Walk-Up
For Sale
1630 Saint Nicholas Avenue

1630 Saint Nicholas Avenue

New York, NY 10040

Mixed-Use
For Sale
182-184 Eagle Street

182-184 Eagle Street

Brooklyn, NY 11222

Multifamily
For Sale
25-19 30th Drive

25-19 30th Drive

Astoria, NY 11102

Multifamily
For Sale
Williamsburg Portfolio

484 Humboldt, 64-68 Maspeth, 65 Maspeth

Brooklyn, NY 11211

Multifamily
For Sale
189 Bridge Street

189 Bridge Street

Brooklyn, NY 11201

Multifamily
For Sale
53 Catherine Street & 5 Monroe Street

53 Catherine Street

New York, NY 10038

Special Purpose
For Sale
Shore View Apartments

9202-9280 Holland Avenue

Rockaway Beach, NY 11693

Multifamily
For Sale
Central Brooklyn Portfolio (212 Units | 9 Buildings | Fully Stabilized)

Central Brooklyn

Brooklyn, NY

Multifamily
For Sale
83-30 118th Street

83-30 118th Street

Kew Gardens, NY 11415

Multifamily
For Sale
144-30 & 144-32 35th Avenue

144-30 & 144-32 35th Avenue

Flushing, NY 11354

Multifamily
For Sale
286 5th Avenue

286 5th Avenue

Brooklyn, NY 11215

Multifamily
For Sale
The Altessa

809-815 22nd Street

Union City, NJ 07087

Multifamily
For Sale
2283 Third Avenue

2283 Third Avenue

New York, NY 10035

Office
For Sale
Prime Brooklyn Tax Class Protected Portfolio

131 Fifth Avenue, 111 South Oxford Street, 148 Atlantic Avenue, 243 Fifth Avenue, 817 Eighth Avenue

Brooklyn, NY 11217

Multifamily
For Sale
7 Bushwick

7 Bushwick

Brooklyn, NY 11206

Industrial
For Sale
173 Classon Avenue

173 Classon Avenue

Brooklyn, NY 11205

Multifamily
For Sale
884 Jefferson Avenue

884 Jefferson Avenue

Brooklyn, NY 11221

Multifamily
For Sale
4560 Broadway

4560 Broadway

New York, NY 10040

Land
For Sale
1148 Pacific Street

1148 Pacific Street

Brooklyn, NY 11216

Multifamily
For Sale
Rubies Assemblage

120-08 Jamaica Avenue

Richmond Hill, NY 11418

Industrial
For Sale
750 Washington Avenue

750 Washington Avenue

Brooklyn, NY 11238

Multifamily
For Sale
1004 Fulton Street

1004 Fulton Street

Brooklyn, NY 11238

Mixed-Use
For Sale
29 Meserole

29 Meserole Avenue

Brooklyn, NY 11222

Industrial
For Sale
841 Dekalb

841 Dekalb Avenue

Brooklyn, NY 11221

Multifamily
For Sale
72-42 60th Lane

72-42 60th Lane

Ridgewood, NY 11385

Industrial
For Sale
390 East 21st Street & 2500 Bedford Avenue

390 East 21st Street & 2500 Bedford Avenue

Brooklyn, NY 11226

Multifamily
For Sale
56-06 Cooper Avenue

56-06 Cooper Avenue

Ridgewood, NY 11385

Industrial
For Sale
1665 Cornelia Street

1665 Cornelia Street

Ridgewood, NY 11385

Multifamily
For Sale
751 Concourse Village West

751 Concourse Village West

Bronx, NY 10451

Industrial
For Sale
1867 Cornelia Street

1867 Cornelia Street

Ridgewood, NY 11385

Multifamily
For Sale
161 Vernon Avenue

161 Vernon Avenue

Brooklyn, NY 11206

Multifamily
For Sale
Prospect Park Portfolio

Prospect Park

Brooklyn, NY 11226

Multifamily
For Sale
148-150 Attorney Street

148-150 Attorney Street

New York, NY 10002

Multifamily
For Sale
Crown Heights Portfolio

Crown Heights

Brooklyn, NY 11213

Multifamily
For Sale
210 Himrod Street

210 Himrod Street

Brooklyn, NY 11237

Multifamily
For Sale
1309 Lincoln Place & 670A Greene Avenue

1309 Lincoln Place

Brooklyn, NY 11213

Multifamily
For Sale
105 Grand Avenue

105 Grand Avenue

Brooklyn, NY 11205

Multifamily
For Sale
38-57 Ninth Street

38-57 Ninth Street

Long Island City, NY 11101

Land
For Sale