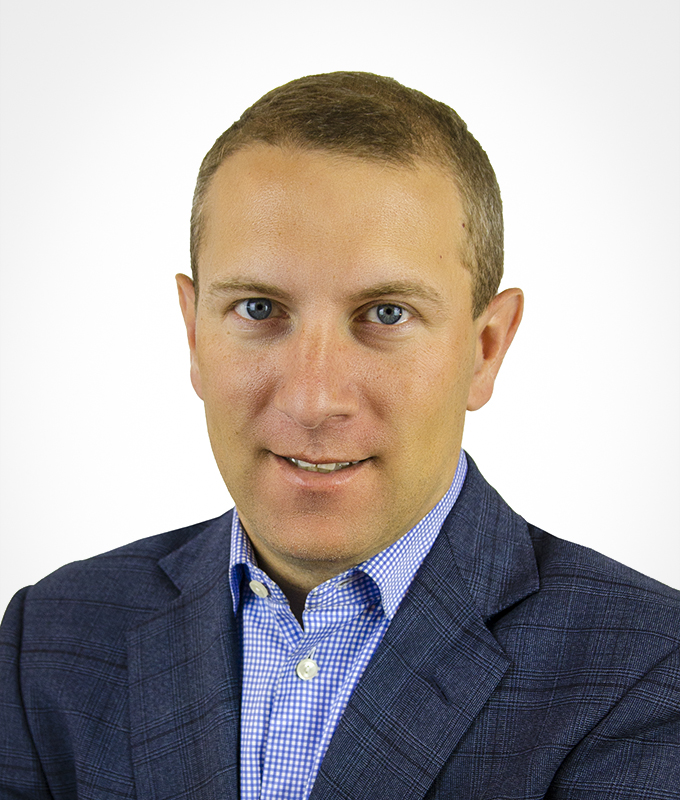 David

St. Cyr
Principal


Industrial
Suite 2100
10111 – 104 Avenue

Edmonton, AB T5J 0J4 Canada
David St. Cyr, a Principal with Avison Young's Edmonton Industrial Team, is a leader focusing on Alberta's industrial real estate market. His experience includes successful agency leasing assignments on behalf of notable landlords including Manulife Real Estate, LaSalle Investment Management, Integrated Asset Management Corporation, Guardian Capital, Kingsett Capital, Lotus Capital, and DREAM Industrial REIT. He has also worked with noteworthy clients such as the City of Edmonton, AFL Global, Impact Auto Auctions, Exceed Oilfield Equipment, and the University of Alberta.
David has extensive experience in the industrial market and has brokered over 200 transactions representing over 1,700,000 square feet of real estate and over 150 acres of industrial land during his career.
In addition to his career pursuits with Avison Young, David is very active in supporting minor hockey in the Edmonton area where he has volunteered as a youth coach since 2003 at the Bantam AA and Bantam AAA levels for both the Knights of Columbus Hockey (2003-2011) and the Leduc Junior Athletic Club (2011-2013) before moving on to coaching at the Initiation, Novice and Atom levels with Leduc Minor Hockey Association (2014-Present). David and his wife reside in Leduc with their three children.
Credentials
Education and Designations
Bachelor of Arts (Economics) – Augustana University
---
Properties
8824 - 51 Avenue

8824 - 51 Avenue

Edmonton, AB T6E 5E8

Industrial
For Lease
4305 - 76 Avenue

4305 76 Avenue

Edmonton, AB T6B 2H8

Industrial
For Lease
11204 205 Street

11204 205 Street

Edmonton, AB T5S 2G6

Industrial
For Sale
8720 - 53 Avenue (Second Floor Office)

8720 - 53 Avenue (second floor office)

Edmonton, AB T6E 5G2

Office
For Lease
Centre 51 West - 2nd Floor Office Space

9750 - 51 Avenue

Edmonton, AB T6E 0A6

Office
For Lease
2300 Premier Way

2300 Premier Way

Sherwood Park, AB T8H 2L2

Industrial
For Sale
148 Street Industrial

12810/14 - 148 Street

Edmonton, AB T5L 2H8

Industrial
For Lease
Centre 51 North - 2nd Floor Office Space

9738 - 51 Avenue

Edmonton, AB T6E 0A6

Industrial
For Lease
Rampart Industrial Lots

14135 162 Avenue

Edmonton, AB T6V 1H6

Land
For Sale
4712 76 Avenue

4712 76 Avenue

Edmonton, AB T6B 0A5

Industrial
For Lease
Multiple Freestanding Building on 84 Acres

1201 10 Street

Nisku, AB T9E 8L6

Industrial
For Lease
Centre 51 South

9731 - 51 Avenue

Edmonton, AB T6E 4W8

Industrial
For Lease
Multi-Tenant Building

12810 - 148 Street

Edmonton , AB T5L 2H8

Industrial
For Sale
22910 Stony Plain Road & 10320 Winterburn Road

22910 Stony Plain Road & 10320 Winterburn Road

Edmonton, AB T5S 1Y1

Land
For Sale
20710 - 111 Avenue

20710 111 Avenue

Edmonton, AB T5S 2G8

Land
For Sale
20403 110 Avenue

20403 110 Avenue

Edmonton, AB T5S 1X7

Land
For Sale
1351 70 Avenue

1351 70 Avenue

Edmonton, AB T6P 1N5

Land
For Sale
North Rail Building

2107 - 64 Avenue

Edmonton, AB T6P 1Z4

Industrial
For Lease
Southview Business Park Phase ll

27645 - 100 Avenue

Acheson, AB T7X 6H8

Land
For Sale / For Lease