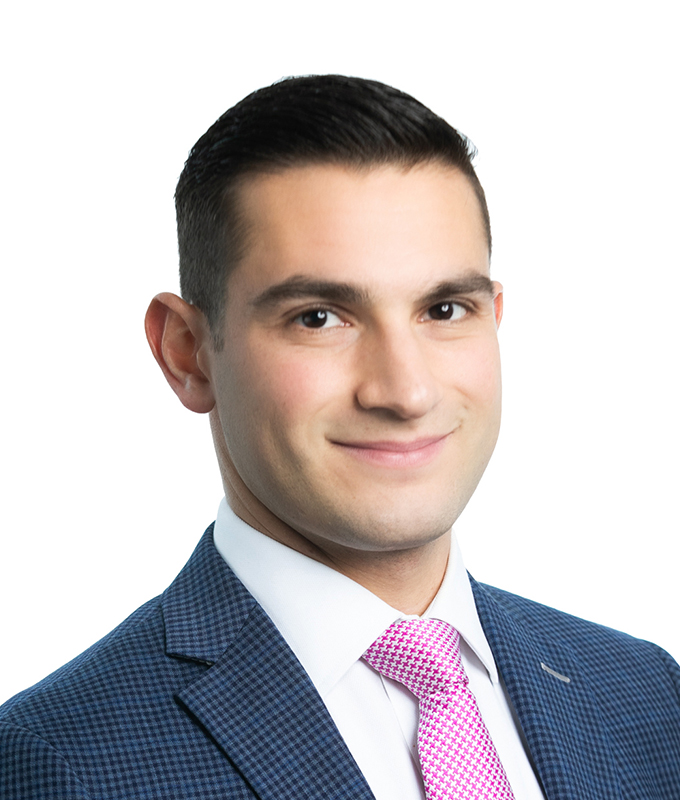 David

Shalom
Director


Capital Markets Group

Investment Sales
530 Fifth Avenue
4th Floor

New York, NY 10036 US
David Shalom is a Director in the Tri-State Investment Sales group of Avison Young's New York City office, specializing in multi-family and mixed-use assets.
Previously, David worked as a Director for Cushman & Wakefield's New York City office, where he focused on business development and execution. He has been involved of the sale of 226 properties worth over $2.9 billion.
David earned a Certificate in Real Estate Finance from New York University, and is a member of Real Estate Board of New York (REBNY) and Young Real Estate Professionals (YREP).
---
Properties
405 East 78th Street

405 East 78th Street

New York, NY 10075

Multifamily
For Sale
275 Bleecker Street

275 Bleecker Street

New York, NY 10014

Mixed-Use
For Sale
424 Broadway

424 Broadway

New York, NY 10013

Retail
For Sale
74 Grand Street

74 Grand Street

New York, NY 10013

Retail
For Sale
282 Hudson Street

282 Hudson Street

New York, NY 10013

Mixed-Use
For Sale
144 Fulton Street

144 Fulton Street

New York, NY 10038

Retail
For Sale
681 Greenwich Street

681 Greenwich Street

New York, NY 10014

Multifamily
For Sale
49 West 8th Street

49 West 8th Street

New York, NY 10011

Multifamily
For Sale
62 7th Avenue South

62 7th Avenue

New York, NY 10011

Multifamily
For Sale
20 Pine Street

20 Pine Street

New York, NY 10005

Retail
For Sale
1660 Third Avenue

1660 Third Avenue

New York, NY 10128

Development Site
For Sale
Upper East Side Portfolio

12 Buildings | 263 Units

New York, NY

Multifamily
For Sale
357 Bleecker Street

357 Bleecker Street

New York, NY 10014

Multifamily
For Sale
473 6th Avenue

473 6th Avenue

New York, NY 10011

Multifamily
For Sale
189 7th Avenue

189 7th Avenue

New York, NY 10011

Mixed-Use
For Sale
The East Side Trio

333-337 East 13th Street, 319 East 83rd Street & 443-445 East 88th Street

New York, NY 10028

Multifamily
For Sale
Empire Diner

210 10th Avenue

New York, NY 10011

Retail
For Sale
247-249 West 16th Street & 251 West 16th Street

247-249 West 16th Street & 251 West 16th Street

New York, NY 10011

Multifamily
For Sale
166 East 7th Street

166 East 7th Street

New York, NY 10009

Multifamily
For Sale
The Chelsea & SoHo Collection

N/A

New York, NY 10012

Multi-Family/Mixed-Use Portfolio
For Sale
36 West 21st Street

36 West 21st Street

New York, NY 10010

Multifamily
For Sale
Upper East Side Portfolio

Upper East Side Portfolio

New York, NY 10021

Multifamily
For Sale
332 West 11th Street

332 West 11th Street

New York, NY 10014

Special Purpose
For Sale
171 1st Avenue

171 1st Avenue

New York, NY 10003

Office
For Sale
101 West 78th Street

101 West 78th Street

New York, NY 10024

Multifamily
For Sale
208 Fifth Avenue

208 Fifth Avenue

New York, NY 10010

Multifamily
For Sale
515 East 12th Street

515 East 12th Street

New York, NY 10009

Multifamily
For Sale
52 East 7th Street

52 East 7th Street

New York, NY 10003

Multifamily
For Sale
355 Bleecker Street

355 Bleecker Street

New York, NY 10014

Mixed-Use
For Sale
159 9th Avenue

159 9th Avenue

New York, NY 10011

Mixed-Use Property
For Sale
347 Lexington Avenue

347 Lexington Avenue

New York, NY 10016

Residential/Commercial Development Site
For Sale
205-207 West 22nd Street

205-207 West 22nd Street

New York, NY 10011

Multifamily
For Sale
1405 Avenue J

1405 Avenue J

Brooklyn, NY 11230

Retail
For Sale
102-110 North First Street

102-110 North First Street

Brooklyn, NY 11249

Land
For Sale
304 Eighth Avenue

304 Eighth Avenue

New York, NY 10001

Multifamily
For Sale
102 Norfolk Street

102 Norfolk Street

New York, NY 10002

Multifamily
For Sale
242 East 58th Street

242 East 58th Street

New York, NY 10022

Multifamily
For Sale
329 Pleasant Avenue

329 Pleasant Avenue

New York, NY 10035

Multifamily
For Sale
419 East 117th Street

419 East 117th Street

New York, NY 10035

Multifamily
For Sale
2211 Third Avenue

2211 Third Avenue

New York, NY 10035

Multifamily
For Sale
2338 Second Avenue

2338 Second Avenue

New York, NY 10035

Multifamily
For Sale
307-309 Avenue of the Americas

307-309 Avenue of the Americas

New York, NY 10014

Retail
For Sale