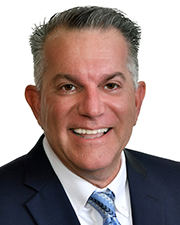 David

Maling
Principal


Industrial

Investment

Retail

Sales & Leasing
601 South Figueroa Street
Suite 4450

Los Angeles, CA 90017 United States
Area of expertise
David Maling joined Avison Young in 2019 as a Principal based in the Downtown Los Angeles office.
David's expertise includes disposition and acquisition of investment real estate, asset management, and leasing activity management.
Professional accomplishments
Avison Young Top Ten Agents for 2020 &2021
Avison Young Top Retail Agent for 2020 & 2021
One of Colliers Top 10 Producers in Greater Los Angeles Region in 2012 – 2018
Awarded Colliers 2013 Deal of the Year for providing Property Management, Lease Up Strategy and Disposition for a Receiver
1997 – 2012 Top Producer Marcus & Millichap
Colliers 2012 Top Ten Producer in Greater Los Angeles Region
Number 1 Colliers Retail Investment Specialists in 2012
Colliers #1 Retail Investment Specialist in 2012
Won the Marcus & Millichap's "Rookie of the Year" award in first year of joining its Los Angeles office
Ranked as one of the top 20 agents in the Marcus & Millichap's Los Angeles office since 1998
Awarded Marcus & Millichap's Top Closing Agent in 2010 with 65 transactions
Closed more than $3 billion in sales throughout his commercial real estate career
Court- appointed Receiver
Certified Property Manager (CPM)
Accredited Residential Manager (ARM)
Business and educational background
Prior to joining Avison Young, David was Executive Vice President at Colliers International. Prior to joining Colliers he as with Marcus & Millichap's Los Angeles office since 1997. Prior to that, he worked at Capital Growth Properties and Charles Dunn Company.
David earned his B.S. in real estate finance and marketing from the University of Southern California.
Team members
Yansy Naranjo, Senior Associate
Rachel Castillo, Client Services Coordinator
Education and qualifications
Bachelor of Science
Real Estate Finance & Marketing
University of Southern California
Affiliations and memberships
International Council of Shopping Centers (ICSC)
Institute of Real Estate Management (IREM)
Client List
Regency Centers
Westwood Financial Corporation
JP Morgan Chase
Wells Fargo Servicing
Midland Loan Services
Barker Pacific Group
Angelo Gordon
Cathay Bank
Duckett - Wilson Development
Aurora Bank
Bayview Financial
Banco Popular, NA
---
Properties
O'Reilly Auto Parts

2580 S Elm Ave

Fresno, CA 93706

Retail
For Sale
29 Vacant Apartment Units

112 North Walnut Street

East Orange, NJ 07017

Multifamily
For Sale
REO SALE Timber Ridge Apartments

1342 Garden Drive

Saint Louis , MO 63138

Multifamily
For Sale
501 Main St

501 Main St

Huntington Beach, CA 92648

Retail
For Lease
Lender Foreclosure

1727 Main Street

La Marque, TX 77568

Multifamily
For Sale
Challenger Square

1061 E Avenue J

Lancaster, CA 93535

Retail
For Lease
Challenger Plaza

1004 East Avenue K

Lancaster, CA 93535

Retail
For Lease
Vernon Retail Center

2544-2550 Alameda Street

Vernon, CA 90058

Retail
For Sale
Palmdale Marketplace

39202 10 Th St W

Palmdale, CA 93551

Retail
For Lease
901 W Victoria

901 W Victoria

Compton, CA 90220

Retail
For Lease
Restaurant & Retail Space For Lease

Vernon Retail Center | 2544-2550 Alameda Street

Vernon, CA 90058

Retail
For Lease
PACMUTUAL - BEST RESTAURANT AND RETAIL LOCATION IN DTLA

523 W. 6th Street

Los Angeles, CA 90014

Retail/Office
For Lease
Tiger Landing Shopping Center

44116 10th Street West, Lancaster, California

Lancaster, CA 93534

Retail
For Lease
Ferrante

1000 Temple Street

Los Angeles, CA 90012

Retail
For Lease
Crenshaw Plaza

14730-14842 Crenshaw Boulevard

Gardena, CA 90249

Retail
For Lease
916 S. Olive Street, Los Angeles CA

916 S. Olive Street

Los Angeles, CA 90015

Retail
For Lease
The Lorenzo

325 W Adams Blvd

Los Angeles, CA 90007

Retail
For Lease
±5,735 SF Multi-Tenant Medical Office Condo

1600 - 1630 Geary Boulevard

San Francisco, CA 94115

Office
For Sale
The Orsini 2 & 3

550 N. Figueroa Street

Los Angeles, CA 90012

Retail
For Lease
Garden Plaza

Newly remodeled retail spaces in shell condition. Great opportunity for businesses seeking ground floor retail or office. Located on main thoroughfare with 26,713 VPD Ample parking (3/1,000 SF)

Palmdale, CA 93550

Retail
For Lease
Rio Rancho Plaza

2061 S. Garey Avenue

Pomona, CA 91766

Retail
For Lease
Westside Plaza

11901 Olympic Blvd

Los Angeles, CA 90064

Retail
For Lease
3587-3601 S 41st Street

3587-3601 S 41st Street

Milwaukee, WI 53221

Multifamily
For Sale
3632-3648 E Imperial Hwy

3632-3648 E Imperial Hwy

Lynwood, CA 90262

Retail
For Lease
Shirely Plaza

19458 Ventura Boulevard

Tarzana, CA 91356

Retail
For Lease
337-341 Broadway Avenue

337-341 Broadway Avenue

Los Angeles, CA 90013

Retail
For Lease
The Da Vinci

900 & 909 W. Temple Street

Los Angeles, CA 90012

Street Retail
For Lease
1111 West Avenue I

1111 West Avenue I

Lancaster, CA 93535

Retail
For Lease
Townsville Plaza

604-628 East Avenue K

Lancaster, CA 93535

Retail
For Lease
Piero I & II

609 & 640 St. Paul Avenue

Los Angeles, CA 90012

Retail
For Lease
Four Seasons Plaza

202 W Avenue J

Lancaster, CA 93534

Retail
For Lease
The Visconti

1221 W. 3rd Street

Los Angeles, CA 90017

Retail
For Lease
The Medici

722 Bixel Street

Los Angeles, CA 90017

Retail
For Lease