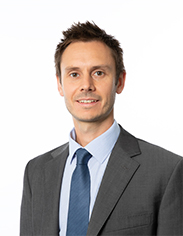 Dan

Brown
Director


Town Planning
11 York Street

Manchester, M2 2AW UK
Dan is a chartered town planner with over 16 years' experience and a specialism in the retail, leisure and commercial development fields. He has a particular expertise in promoting major retail, leisure and mixed-use developments and has successfully delivered large-scale schemes of this nature for a range of private sector clients across the UK.
For much of his career Dan has acted as a planning advisor to major retailers in relation to various stages of the development process including: site searches, site appraisals, securing permission for new stores, and improving their existing trading portfolio though floorspace extensions and the relaxation of existing restrictive planning conditions. He has acted as a witness at planning appeals, speaks regularly at planning committee, and often engages with the public, stakeholders and local politicians on behalf of his clients.
Dan is particularly well versed in the application of the Government's town centre policy tests. He has considerable experience of preparing sequential assessments and retail impact assessments in support of complex out-of-centre retail and commercial leisure proposals.
---