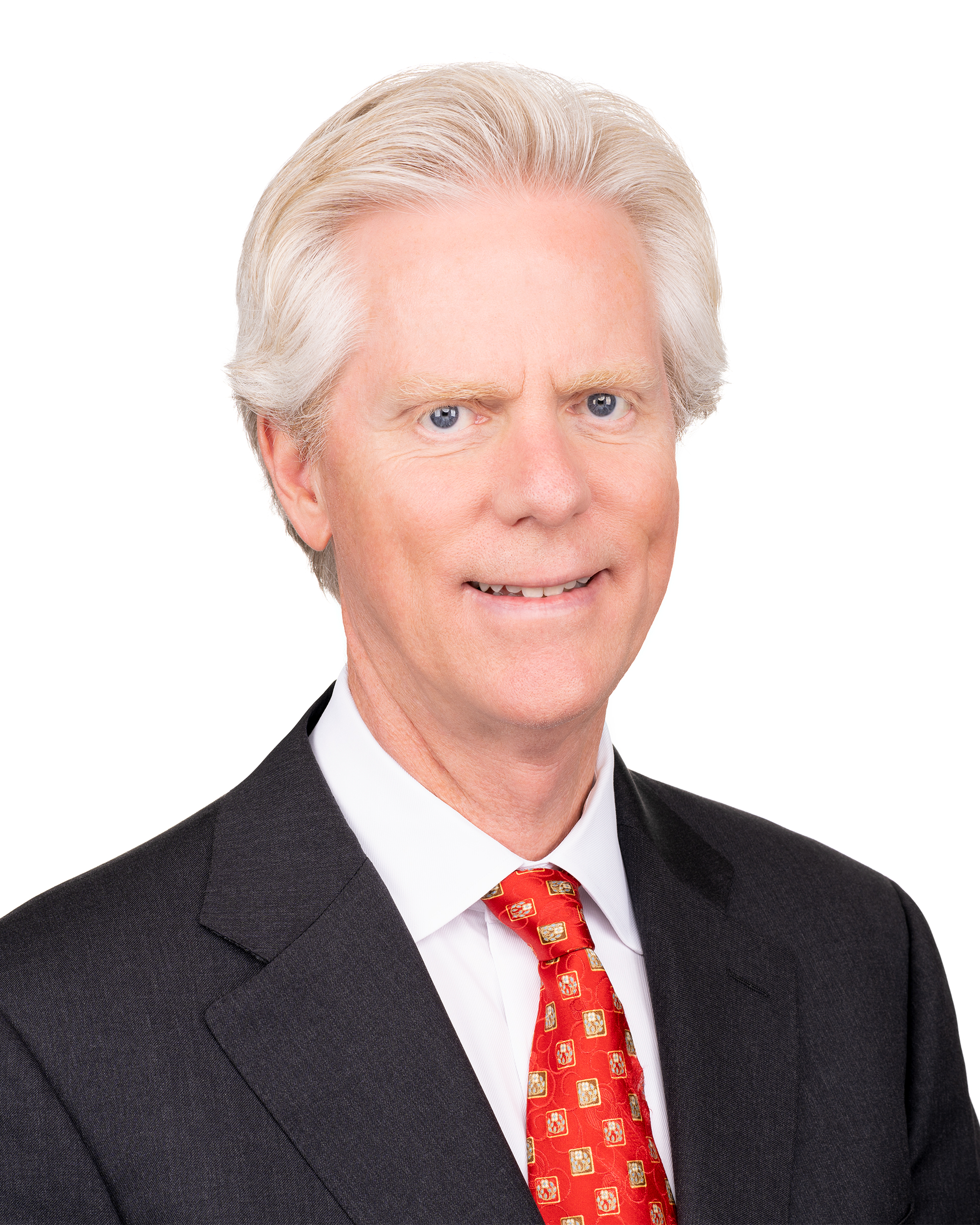 Damian

McKinney
Principal & Managing Director


Industrial

Sales & Leasing

Office
4660 La Jolla Village Drive
Suite 606

San Diego, CA 92122
For the last 40 years, Damian has grown his reputation as a trusted commercial real estate advisor for companies and investors to create value and achieve bottom-line savings. By taking a fiduciary approach, Damian has served some of the most powerful brands that occupy industrial and office space including Boeing, United Airlines, and other Fortune 500 companies. Along the journey of his career, Damian has managed real estate transactions valued at more than 6.5 billion dollars.
Eventually, in 1985, McKinney's business model expanded - many corporate clients requested Damian's integrity and economic expertise for their personal real estate investing. Together with co-investors, Damian actively acquires industrial, hospitality, multifamily, and retail properties and has completed acquisitions totaling close to 500 million dollars.
What sets Damian apart in the commercial real estate industry is his focus on the triple bottom line and his personal mission to live to serve others. Whether he is serving his clients, his family, or the community, Damian's goal is to empower others to become better versions of who they are.
EXPERIENCE BY THE NUMBERS
40 years in business
$6.5B+ in real estate transactions managed
$300M+ in completed real estate acquisitions as co-investor and Managing Partner
NOTABLE PORTFOLIO MANAGEMENT
US Freightways (5M+ SF nationwide)
Alberto Culver (3M+ SF worldwide)
Molina Healthcare (3M+ SF nationwide)
Union Supply Group (1.3M+ SF nationwide)
Pathways (1.1M+ SF)
Scripps Health (700K+ SF)
HM Electronics (200K+ SF nationwide)
SELECT INVESTMENTS
The Modern Honolulu, Honolulu, HI (353-key hotel)
The Wyland Waikiki Resort & Spa, Honolulu, HI (400-key hotel)
Distribution Center, Fort Wayne, Indiana (1M SF distribution)
Distribution Center Metro Washington DC (660K SF distribution)
Airport Center, Honolulu, HI (110K SF office)
Village Greens, Santa Maria, CA ($25M multifamily)
Lesser Street (62K SF industrial)
AWARDS & RECOGNITION
San Diego Top 500 Influential 2016, 2017, 2018
CoStar PowerBroker, 2015, 2016, 2017, 2018
SDBJ—Most Admired CEO—Finalist 2013, 2016, 2017 & 2018
San Diego Leadership Forum—Servant Leadership Award 2016
San Diego Daily Transcript Top Influential 2014
Corporate Alliance—Carma Award 2014
Center for Wealth and Legacy—Inspiration Award 2014
BYU—N. Eldon Tanner Award, "Mr. Integrity" 2014
EDUCATION
University of Southern California
Bachelors in Business Administration
SELECT CLIENTS SERVED
Alberto Culver
Angelo Gordon & Co
Asics
Boeing
Dewitt Move Worldwide
Exxon
Hertz
Hitachi
HM Electronics
KIK Custom Products
Linde Gas
Merisant
Messer
Molina Healthcare
Northrop Grumman
Proterra
Raytheon
Scripps Health
Union Supply Group
United Airlines
US Freightways
COMMUNITY & INDUSTRY INVOLVEMENT
The Modern Honolulu, Past Board Member
Corporate Alliance, C4 Partner & Executive Member
SAGE Executives, Member
American Cancer Society, Past Board Member
San Diego North EDC, Past Board Member
Kids Included Together, Past President of the Board
Our Lady of Peace,Chairman of the Board
American Cancer Society Los Angeles, Past Board Member
San Diego Center for Children, Past Board Member
---