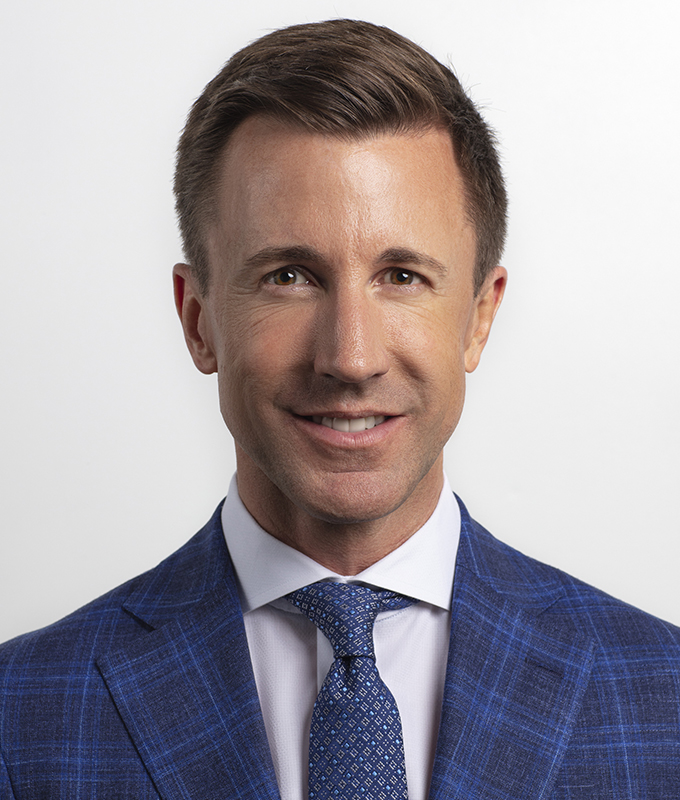 Cory Wosnack
Principal,Managing Director


Corporate Executive

Office Leasing
Edmonton
Suite 2800, Bell Tower
10104-103 Ave NW
Edmonton, AB T5J 0H8 CA
Cory Wosnack, a Principal and Managing Director with Avison Young and in his 24th year with the firm, is an industry leader focusing on Alberta's office market. As one of the province's most active agents, Cory has consistently completed many of the industry's most influential transactions. Cory has been a member of Avison Young's Circle of Excellence ten times ‐ a distinction awarded to the firm's top performers in North America.
As a Director of Avison Young, Cory is responsible for aiding in the development and implementation of the firm's strategic plan worldwide.
Cory has a never-ending passion to be involved in numerous community and not-for-profit organizations. Recent appointments include sitting on the boards of the Stollery Children's Hospital, the Mental Health Foundation, NorQuest College and YPO.
Client List
Alberta Blue Cross
Alberta Health Services
Alberta Insurance Council
GE Capital Real Estate
Katz Group
Lloyd Sadd Insurance Brokers
MNP
RBC Dominion Securities
Royal Bank of Canada (RBC)
Stantec
ONE Properties
Alberta Energy Regulator (AER)
Alberta Innovates
Canadian Western Bank (CWB)
Melcor Developments
Northam Realty Advisors
Ricoh
Sorrell Financial
Williams Engineering
London Life Insurance Company
Vanta Group
Alberta Capital Finance Authority
Great West Life Assurance Company
---
Properties
100 West Block

142 Street & Stony Plain Road

Edmonton, AB

Office
For Sale
300 West Block

142 Street & Stony Plain Road

Edmonton, AB

Office
For Lease
Fox Tower 2

10226 - 104th Street

Edmonton, AB

Office
For Sale
10405 Jasper Avenue

10405 Jasper Avenue

Edmonton, AB

Office
For Lease
14027 - 127 Street

14027 - 127 Street

Edmonton, AB

Office
For Sale
Raymond Block

8155 - 105 Street

Edmonton, AB

Office
For Lease
Edmonton Tower

10111 - 104 Avenue NW

Edmonton, AB

Office
For Lease
Solutions Building

11230 - 119 Street

Edmonton , AB

Office
For Lease
Saskatchewan Drive Redevelopment Site

10507 Saskatchewan Drive

Edmonton, AB

Office
For Sale
Village at Blackmud Creek

1074 - 103A St SW

Edmonton, AB

Office
For Lease
10507 Saskatchewan Drive

10507 Saskatchewan Drive

Edmonton, AB

Office
For Lease
Allard House

11219 - 100 Avenue

Edmonton, AB

Office
For Lease
Allard Building

10230 - 111 Street

Edmonton, AB

Office
For Lease
First Edmonton Place

10665 Jasper Avenue

Edmonton, AB

Office
For Lease
Plaza West

17704 - 103 Avenue

Edmonton, AB

Office
For Lease
Parkwood Business Centre

625 Parsons Road

Edmonton, AB

Office
For Lease
50th Street Atria

9405 - 50 Street

Edmonton, AB

Office
For Lease
16844 - 111 Avenue

16844 - 111 Avenue

Edmonton, AB

Industrial
For Sale
Bell Tower

10104 - 103 Avenue

T5J0H8, AB

Office
For Lease
Bell Tower

10104 - 103 Avenue

Edmonton, AB

Office
For Lease
Manulife Place

10180 - 101 Street

Edmonton, AB

Office
For Lease
Fountain Tire Place at Village at Blackmud Creek

1006 - 103A Street SW

Edmonton, AB

Office
For Lease