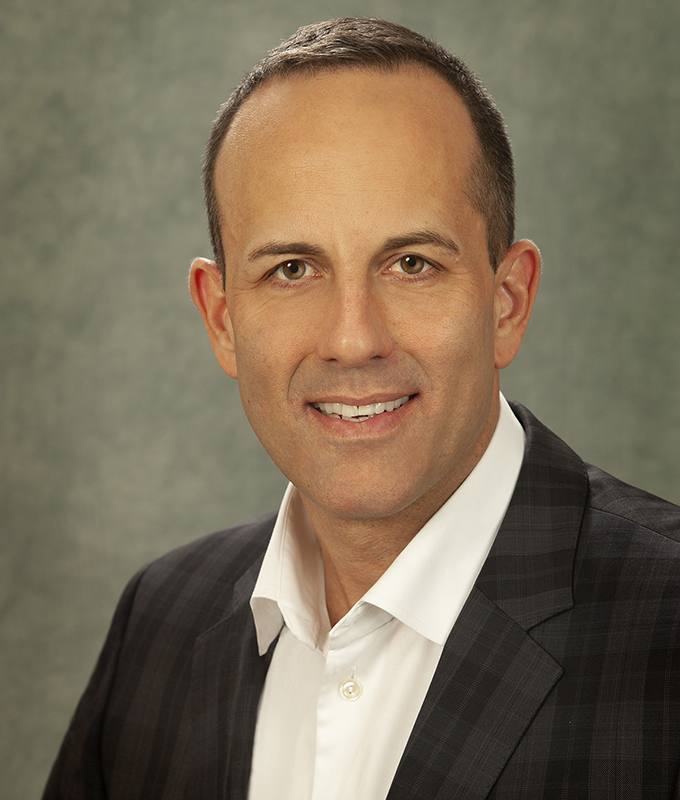 Colin Ludwig
Principal


Industrial
Suite 2100
10111 – 104 Avenue

Edmonton, AB T5J 0J4 Canada
Colin began his career with Avison Young in 2000 and has since become a Principal with the company. Colin's work ethic and desire to deliver excellent client service has made him one of the top industrial brokers in greater Edmonton. Colin is a member of Avison Young's Circle of Excellence (a distinction given to the top performers in North America).
Priding himself on an ability to combine a white collar education (BComm, University of Alberta) with a blue collar background (working in Northern Alberta's oilfield), Colin enjoys finding solutions for his client's real estate requirements with an understanding of how the work in the field translates into specific requirements for the facility. Having a keen eye for recognizing opportunities and a knack for delivering forthright, no-nonsense advice to his clients are some of the keys to Colin's success.
Some of his notable recent transactions include a lease extension of UFA for 160,000 sf (acting for the Landlord); a lease restructuring and extension on behalf of Apergy Corporation for 126,000 sf (acting for the Tenant), the sale of a 60,000 sf freestanding building on the Yellowhead and 151st Street (acting for Dansons, the Purchaser), a lease extension and expansion of 40,000 sf acting for CoLinx Canada, a lease of 27,000 sf on behalf of Sunbelt Supply, the 20 year lease of a 100,000 sf building on 12 acres (acting for the Landlord), sale of a 85,000 sf building in west Edmonton (acting for the Purchaser); the lease extension of 126,000 sf for the Flexitallic Group, and the sale of a 37.5 acre modular construction site on 76th Avenue and 34th Street (acting for both Vendor and Purchaser).
Being a father (to twin boys) has kept Colin busy outside the office, spending most of his winter months at the rink. He enjoys spending time with family and friends and is always available to lend a hand to fundraising events for inner city schools and students.
Credentials
Education and Designations
Bachelor of Commerce (Major in Business Economics and Law) – University of Alberta
---
Properties
1803 - 8 Street

1803 - 8 Street

Nisku, AB

Industrial
For Sale / For Lease
5710 - 36 Street

5710 - 36 Street

Edmonton, AB

Industrial
For Lease
5804 - 51 Avenue & 5805 - 53 Avenue

5804 - 51 Avenue & 5805 - 53 Avenue

Edmonton, AB

Industrial
For Lease
South Central Business Park Building E

7115 - 68 Avenue

Edmonton, AB

Industrial
For Lease
13025 - 149 Street

13025 - 149 Street

Edmonton, AB

Industrial
For Lease
Eastgate Business Park

Eastgate Business Park: 47 Street & 93/94 Avenue

Edmonton, AB

Industrial
For Lease
1107 - 11 Street

1107 - 11 Street

Nisku, AB

Industrial
For Lease
Artic Truck Parts Building

63 Strathmoor Drive

Sherwood Park, AB

Industrial
For Sale
28712 - 114 Ave

28712 - 114 Ave

Acheson, AB

Industrial
For Sale / For Lease
708 - 19 Avenue (Freudenberg)

708 - 19 Avenue

Nisku, AB

Industrial
For Sale / For Lease
28712 - 114 Ave

28712 - 114 Ave

Acheson, AB

Land
For Sale / For Lease
15104 - 118 Avenue

15104 - 118 Avenue

Edmonton, AB

Industrial
For Lease
1101/07 - 8A Street

1101/07 - 8A Street

Nisku, AB

Industrial
For Sale / For Lease
402 - 22 Avenue

402 - 22 Avenue

Nisku, AB

Industrial
For Sale / For Lease
3917 81 Avenue

3917 81 Avenue

Leduc, AB

Industrial
For Sale / For Lease
53251 Range Road 232

53251 Range Road 232

Edmonton, AB

Land
For Lease
Centre West Phase II

12110 - 156 Street

Edmonton, AB

Industrial
For Lease
3921 - 81 Avenue (Unit 105)

3921 - 81 Avenue (Unit 105)

Leduc, AB

Industrial
For Lease
3921 - 81 Avenue (Unit 104)

3921 - 81 Avenue (Unit 104)

Leduc, AB

Industrial
For Lease
Centre West Phase I

12122 - 154 Street

Edmonton, AB

Industrial
For Lease
2004 - 4 Street

2004 - 4 Street

Nisku , AB

Industrial
For Sale
3804 - 53 Avenue

3804 - 53 Avenue

Provost, AB

Industrial
For Lease