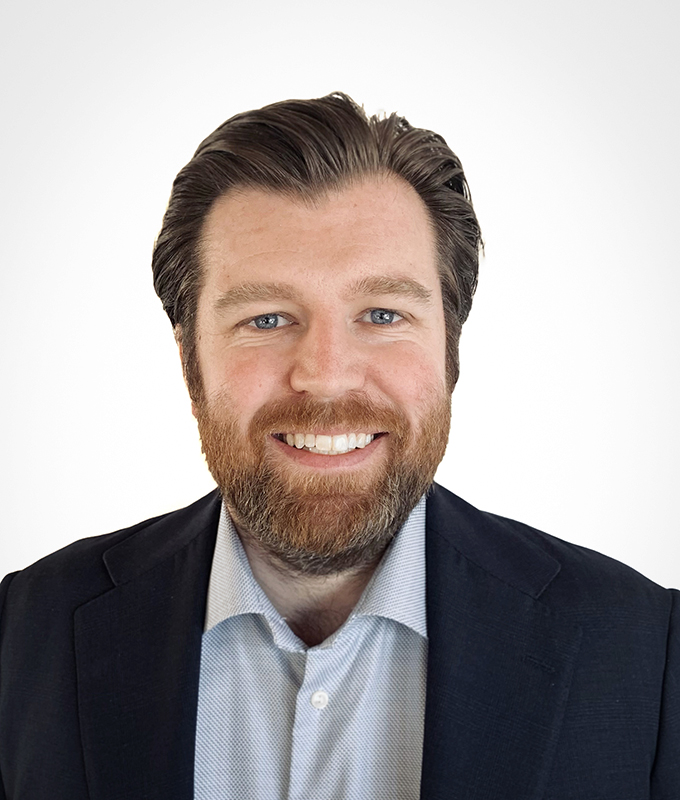 Chris Killingsworth
Vice President


Retail
Suite 2100
10111 – 104 Avenue

Edmonton, AB T5J 0J4 Canada
Chris is a Vice President at Avison Young, with over 10 years experience in retail leasing and sales. He is a proven leader in commercial real estate brokerage. He has significant experience providing strategic consulting in site selection and tenant representation. His passion is working with local and regional entrepreneurs to find the appropriate retail space for their new business venture or second location. Chris is consistently recognised as a top performer among the Avison Young Canadian Emerging Leaders.
In addition to his advisory services for existing retailers and new entrants to the market, Chris has earned a reputation of maximizing value for landlords through implementing creative marketing campaigns on the Retail Team's listings. His interests lie in infill and redevelopment opportunities in mature neighborhoods, but he brokers transactions in various shopping centre formats from regional power centre to small retail strip mall.
Dedicated to providing the highest level of customer service, Chris is focused on establishing long-term relationships with his clients.
Chris has enjoyed being involved in a number of arts organizations, including being a former board member for Rapid Fire Theatre, former Treasurer for MADE (Media Architecture Design Edmonton), volunteering for many Edmonton on the Edge initiatives, and contributing to the Latitude 53 Gallery Visioning Sessions for a potential new facility. Chris is committed to improving not only Edmonton's retail marketplace but its social landscape as well.
Credentials
Professional Credentials
International Council of Shopping Centres (ICSC) Member
Education and Designations
Bachelor of Science (Mathematics) – University of Alberta – 2010
---
Properties
Windsor Plaza

8619 - 109 Street

Edmonton , AB T6G 1E7

Retail
For Lease
Palomar Building

10406 - 82 Avenue NW

Edmonton, AB T6E 4E6

Retail
For Lease
South Side Shoppers Plaza

10330 80 Avenue

Edmonton, AB T6E 4E3

Retail
For Lease
Keswick Square

SW Corner of Hiller Road & 170 Street

Edmonton, AB

Retail
For Lease
Signature Place

8906 - 149 Street NW

Edmonton, AB T5R 1B8

Retail
For Lease
8905 - 99 Street

8905 - 99 Street

Edmonton, AB T6E 3V5

Retail
For Lease
Jensen Lakes Crossing

NW Corner of Jensen Lakes Blvd

St. Albert, AB T8N 3P8

Retail
For Lease
Pan-Am Plaza

2008A/2010 Sherwood Drive

Sherwood Park , AB T8A 0Z1

Retail
For Lease
Substation 600

10643 124 Street

Edmonton, AB T5N 1S5

Retail
For Lease
Coast Home Centre

10814 170 Street

Edmonton, AB T5S 2H7

Retail
For Lease
Cornerstone Lloydminster

SE Corner of 75th Avenue & Highway 16

Lloydminster, AB

Retail
For Lease
Newcastle Centre

167 Ave & 127 Street

Edmonton, AB T6V 1B1

Retail
For Lease
Augustana Tower

NE Corner of 99 Avenue & 107 Street

Edmonton, AB

Retail
For Lease
Heritage Square

10943 23 Avenue

Edmonton, AB T6J 7B9

Retail
For Lease
Leduc Common

50 Avenue & Discovery Way

Leduc, AB

Retail
For Lease
10567 - 109 Street

10567 - 109 Street

Edmonton, AB T5H 3B1

Retail
For Lease
Plaza 103

6049 Gateway Blvd

Edmonton, AB T6H 2H3

Retail
For Lease
West Block

142 Street & Stony Plain Road

Edmonton, AB

Retail
For Lease
Dominion Hotel Building

10324 82 Avenue

Edmonton, AB T6E 1Z8

Retail
For Lease
Former Certified Ratio Building

9645 82 Avenue

Edmonton, AB T5H 1L8

Retail
For Lease
Station on Whyte

8123 102 Street

Edmonton, AB T6E 3X8

Retail
For Lease
The Markets on Prospect

NE Corner of Prospect Drive and Confederation Way

Fort McMurray, AB

Retail
For Lease
Broadmoor Buckingham Corner

Broadmoor Boulevard & Buckingham Drive

Sherwood Park, AB T8H 1B4

Retail
For Lease
Zebra Strip

10040 103 Street

Edmonton, AB T5J 0X2

Retail
For Lease
Kameyosek Shopping Centre

28th Avenue & Mill Woods Road

Edmonton, AB T6K 4A9

Retail
For Lease