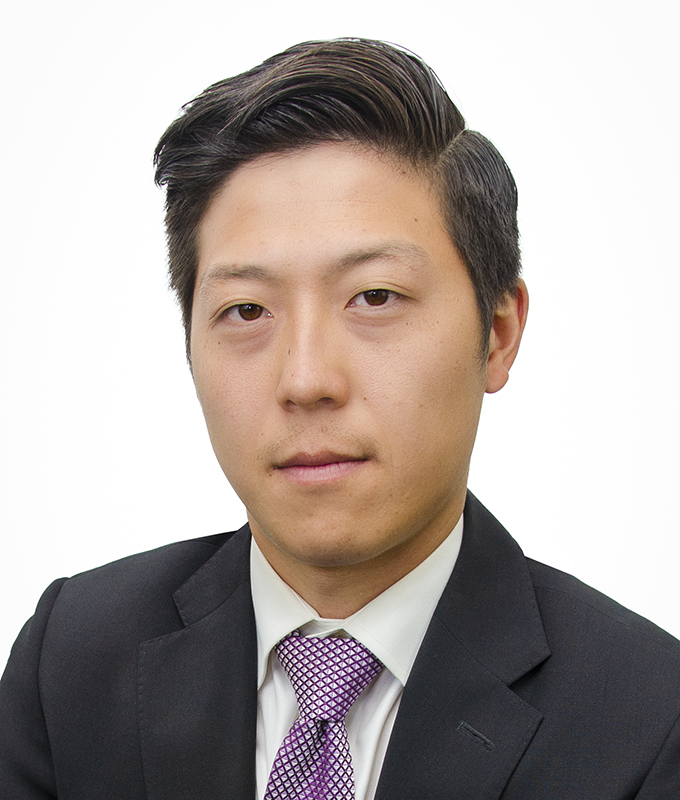 Brandon

Imada
Associate Vice President


Multifamily
Suite 2100
10111 – 104 Avenue

Edmonton, AB T5J 0J4 Canada
Brandon is a Associate Vice President specializing in Multifamily investments. Prior to starting at Avison Young, Brandon spent 3 years at a competing brokerage where he sharpened his skills and began specializing in the Multifamily asset class. Since starting in the industry, Brandon has built a solid foundation of business in the existing multifamily subsector, representing small to large private investors.

Mr. Imada has a long record of successfully guiding local and national clients with their multifamily transactions, asset repositions, and dispositions. In Brandon's first year as an associate he accomplished over $19 million worth of transactions on his own and has since been involved with over $400 million worth of transactions with his team. His specific areas of expertise include: business development, deal negotiating, and market intelligence.

He earned a Bachelor of Commerce degree from the University of Alberta majoring in Business Law and Economics specializing in Real Estate Economics and Law. While at the University of Alberta, Brandon acted as the president of the University of Alberta Real Estate Club from 2014-2015. During this time, he boosted sponsorship money for the club by four times the previous year, creating additional events and resources for students to learn more about potential careers in commercial real estate. To this day he remains active with the Real Estate Club's events mentoring students entering the industry.
---
Properties
Alexo Apartments

5119 - 53 Avenue

Rocky Mountain House , AB T4T 1A2

Multifamily
For Sale
Bristol Tower

10020 - 121 Street

Edmonton, AB T5N 1K3

Multifamily
For Sale
Devonshire Apartments

10018 112 Street

Edmonton, AB T5K 1L9

Multifamily
For Sale
Grande Cache Fourplexes

10330 104 St

Grande Cache, AB T0E 0Y0

Multifamily
For Sale
Carnegie Apartments

10738 - 108 STREET NW

Edmonton, AB T5H 3A3

Multifamily
For Sale
Victoria Place

10310 - 102 Avenue

Lac La Biche, AB T0A 2C2

Multifamily
For Sale
Killarney

8604 - 128 Avenue

Edmonton, AB T5E 0G2

Multifamily
For Sale
Princess Elizabeth Multifamily Site

11630 - 101 Street NW

Edmonton, AB T5G 2B4

Land
For Sale
Bonnie Doon Manor

9107 - 88 Avenue

Edmonton, AB T6C 1M2

Multifamily
For Sale
Dauk Commons at Stadium Yards

8455 - 106a Ave NW

Edmonton, AB T5H 0X4

Multifamily
For Sale
Amherst Apartments

11935 - 103 STREET NW

Edmonton, AB T5G2J4

Multifamily
For Sale
The Luxemburg

12406 - 112 Avenue

Edmonton, AB T5M 2S9

Multifamily
For Sale
Westview Manor

4302C - 43 Street

Stony Plain, AB T7Z 1M7

Multifamily
For Sale
Regal Arms

11927 - 106 Street

Edmonton, AB T5G 2R4

Multifamily
For Sale
Muttart Manor

10945 - 84 Street NW

Edmonton, AB T5H 1M5

Multifamily
For Sale
Grasslands Apartments

5008 - 49 Avenue

Grasslands, AB T0A 1V0

Multifamily
For Sale
Strathearn Multifamily Land

9409 - 91 Street

Edmonton, AB T6C 3P3

Land
For Sale
MacEwan Greens

6201 Grant MacEwan Blvd

Leduc, AB T9E0K8

Multifamily
For Sale
High Gears Touchless Carwash

9806 - 99 Avenue

Lac La Biche, AB T0A 2C0

Special Purpose
For Sale
142 Street Site

10414 142 Street

Edmonton, AB T5N 2P2

Land
For Sale
College Plaza

11908 - 105 Street

Edmonton, AB T5G 2N3

Multifamily
For Sale
Woodcroft Site

13512/13530 115 Avenue

Edmonton, AB T5M 3A8

Land
For Sale
High Pointe at Clareview

Manning Drive & 144 Avenue

Edmonton, AB T5Y 0G3

Land
For Sale
Carlton RA7 Multifamily Land

15709-139 Street NW

Edmonton, AB T6V 0C6

Land
For Sale