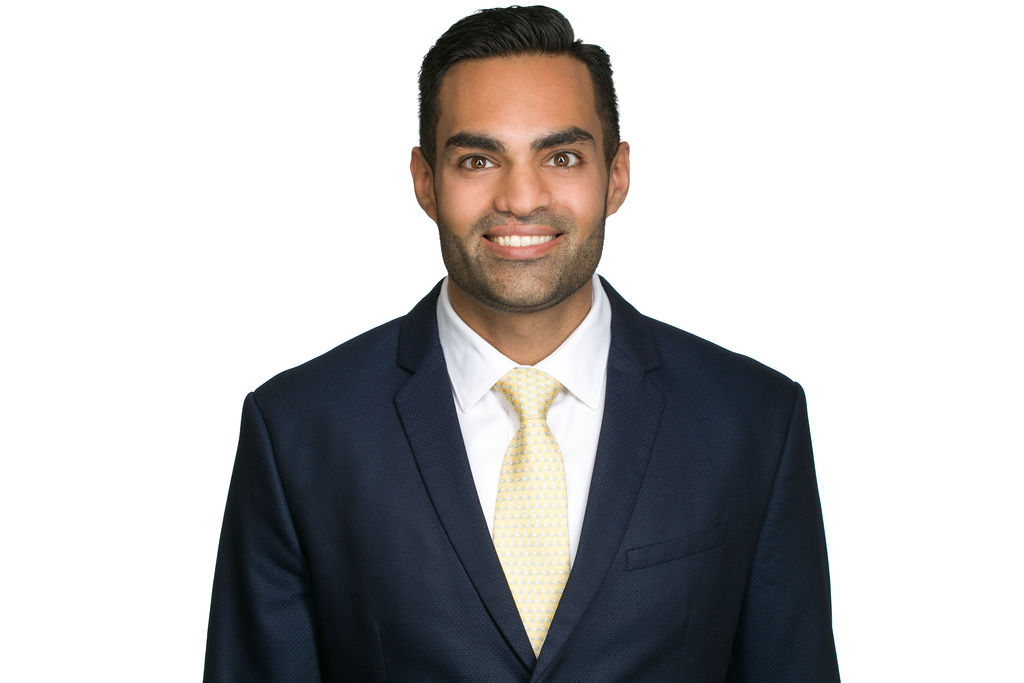 Bijan

Lalji
Associate


Capital Markets Group

Investment

Multifamily
#2900 - 1055 West Georgia Street
Box 11109, Royal Centre

Vancouver, BC V6E 3P3 Canada
Bijan joined Avison Young in November 2018 in Vancouver's Investment Division specializing in multi-family and development properties throughout British Columbia. Since 2018, Bijan and his team have sold in excess of $1.7 billion worth of investment real estate assets including more than 4,900 rental apartment units (inclusive of 1,293 brand new units) and over one (1) million square feet of development land.
Bijan has earned his Diploma in Urban Land Economics from Sauder School of Business (UBC) and has completed financial analysis and underwriting on over two (2) billion worth of real estate assets. Specializing in development and valuation, he focuses on the acquisition, disposition, valuation, due diligence and sales strategy for commercial assets.
Bijan's strong interpersonal, sales and customer service skills gained from his over six years in the retail furniture industry as a senior manager at his family's business, affords him the ability to form strong relationships with clients and coworkers.
Bijan attended the University of Victoria's Gustavson School of Business in 2012 where he earned a Bachelor of Commerce degree specializing in Entrepreneurship.
Further to his experience and education, Bijan brings a strong work ethic, leadership, professionalism, and creative mindset to the company.
Credentials
Awards
Avison Young Circle of Excellence: Above & Beyond (2019)
Avison Young Award of Excellence: Global Collaboration (2019)
Professional Associations & Designations
Real Estate Council of British Columbia (RECBC)
Real Estate Board of Greater Vancouver (REBGV)
Education
Diploma in Urban Land Economics, Development Specialization, UBC Sauder School of Business
Real Estate Trading Program, Sauder School of Business, University of British Columbia
International Business/Commerce, Masaryk University (Brno, Czech Republic)
Bachelor of Commerce, Entrepreneurship Specialization, University of Victoria
VISIT THE MULTI-FAMILY TEAM WEBSITE
---
Properties
250 Victoria Road

250 Victoria Road

Nanaimo, BC V9R 4P8

Multifamily
For Sale
GEC Pearson

7655 & 7657 Cambie Street

Vancouver, BC V6P3H8

Multifamily
For Sale
4950 Princeton Avenue

4950 Princeton Avenue

Peachland, BC V0H 1X8

Land
For Sale
Premier Surrey City Centre High-Density Development Site

13399, 13400, 13407, 13408 & 13411 103A Avenue

Surrey, BC V3T 1S6

Land
For Sale
6055 Turner Road & 6045 Linley Valley Drive

6055 Turner Road & 6045 Linley Valley Drive

Nanaimo, BC V9T 2N7

Land
For Sale
York Avenue Apartments

725 York Avenue

Kamloops, BC V2B 2A6

Multifamily
For Sale
Santa Monica Apartments

115 East 1st Street

North Vancouver, BC V7L 1B2

Multifamily
For Sale
608 & 612 Tenth Street

608 & 612 Tenth Street

New Westminster, BC V3M 3Z7

Multifamily
For Sale
The Plaza

925 Bute Street

Vancouver, BC V6E 1Y7

Multifamily
For Sale
King Charles Apartments

820 Cook Street

Victoria, BC V8V 3Z2

Multifamily
For Sale
9282 Hazel Street

9282 Hazel Street

Chilliwack, BC V2P 5N6

Land
For Sale
360 East 14th Avenue

360 East 14th Avenue

Vancouver, BC V5T 2M8

Multifamily
For Sale
2072 Falcon Road

2072 Falcon Road

Kamloops, BC V2C 4J3

Land
For Sale
2010, 2026 & 2042 Eleanor Avenue

2010, 2026 & 2042 Eleanor Avenue

Abbotsford, BC V2S 4L6

Land
For Sale