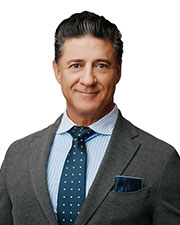 Allen

Grinberg
Principal
Sales Representative


Industrial

Retail

Office
18 York Street
Suite 400, Mailbox #4

Toronto, ON M5J 2T8 Canada
Allen Grinberg began his career in commercial real estate with a focus on helping corporations save money. Over his 25 years, he has worked with a range of companies from rapidly growing start-ups to some of the country's most respected brands. Now, Allen serves as Principal in our Downtown Toronto office.

As a result of his exceptionally broad experience, Allen advised and managed many major corporate accounts including Panasonic, Ingram Micro, Time-Play, Allergan, Atlantic Packaging, AMJ Campbell Van Lines, Cott Beverages, SUN PAC Juices, Muir's Cartage, National Fast Freight, Canadian Standards Association (CSA), Barrick Gold, Crownhill Packaging, Nygard International, Giftcraft, Royal Bank of Canada, Tucows.com, National Logistics Services (NLS), Ovation Logistics, Canadian Appliance Source, Motion Picture Association and Ting Mobile.

His outgoing and endearing personality lets clients feel at ease yet gives them comfort that they are in good hands as Allen delivers creative solutions to his client's business challenges.

Previously Allen managed sales and marketing for an international tire recycling firm. Overseeing environmental concerns, he worked with large corporate entities and governmental agencies, at the municipal, provincial/state and federal levels. This experience gave him unparalleled expertise in relating with the multifaceted and multi-tiered corporate and government organizations.
 
Credentials
Since 2004, Allen has served on the board of governors for the Friends of Simon Wiesenthal Center for Holocaust Studies. He also served as the head convener for the Forest Hill Hockey Association from 2001-2018, as well as the master of ceremonies for various charity organizations. In 2007, Allen was declared NAIOP's 'Rex Award' winner.
---
Properties