ZIM Integrated Shipping Services Ltd. - Project Management Case Studies for Commercial Real Estate | Avison Young
Project management case studies for commercial real estate properties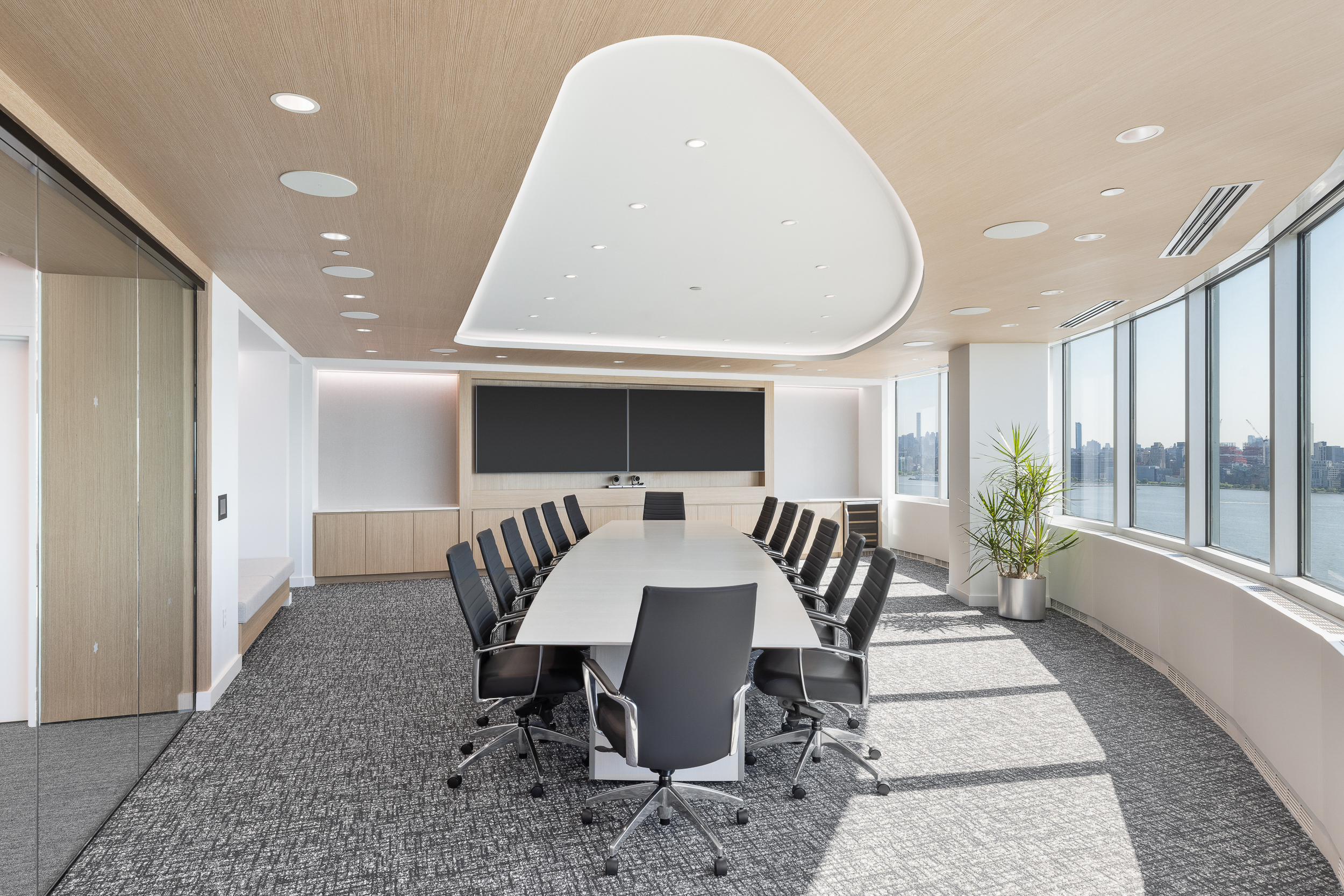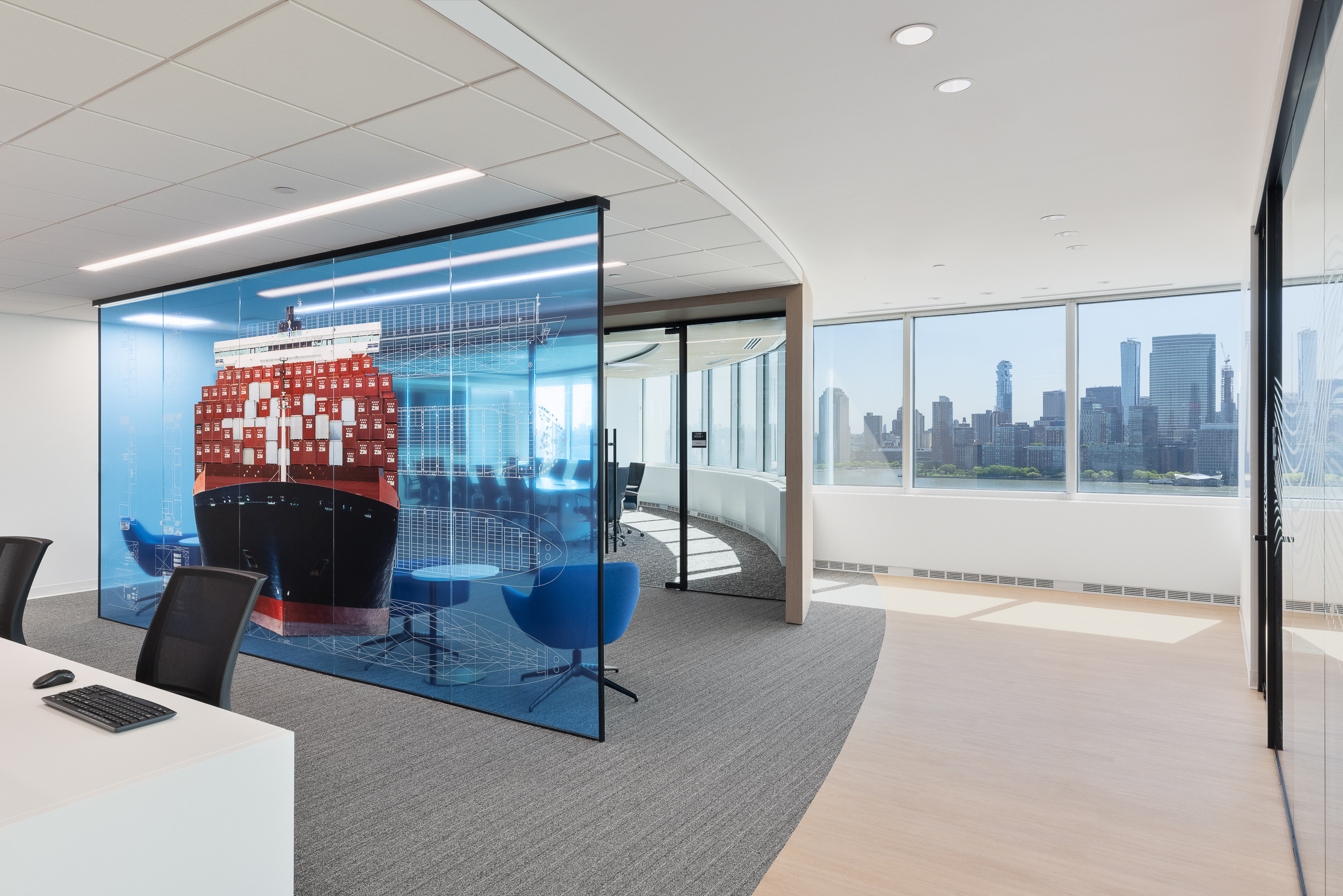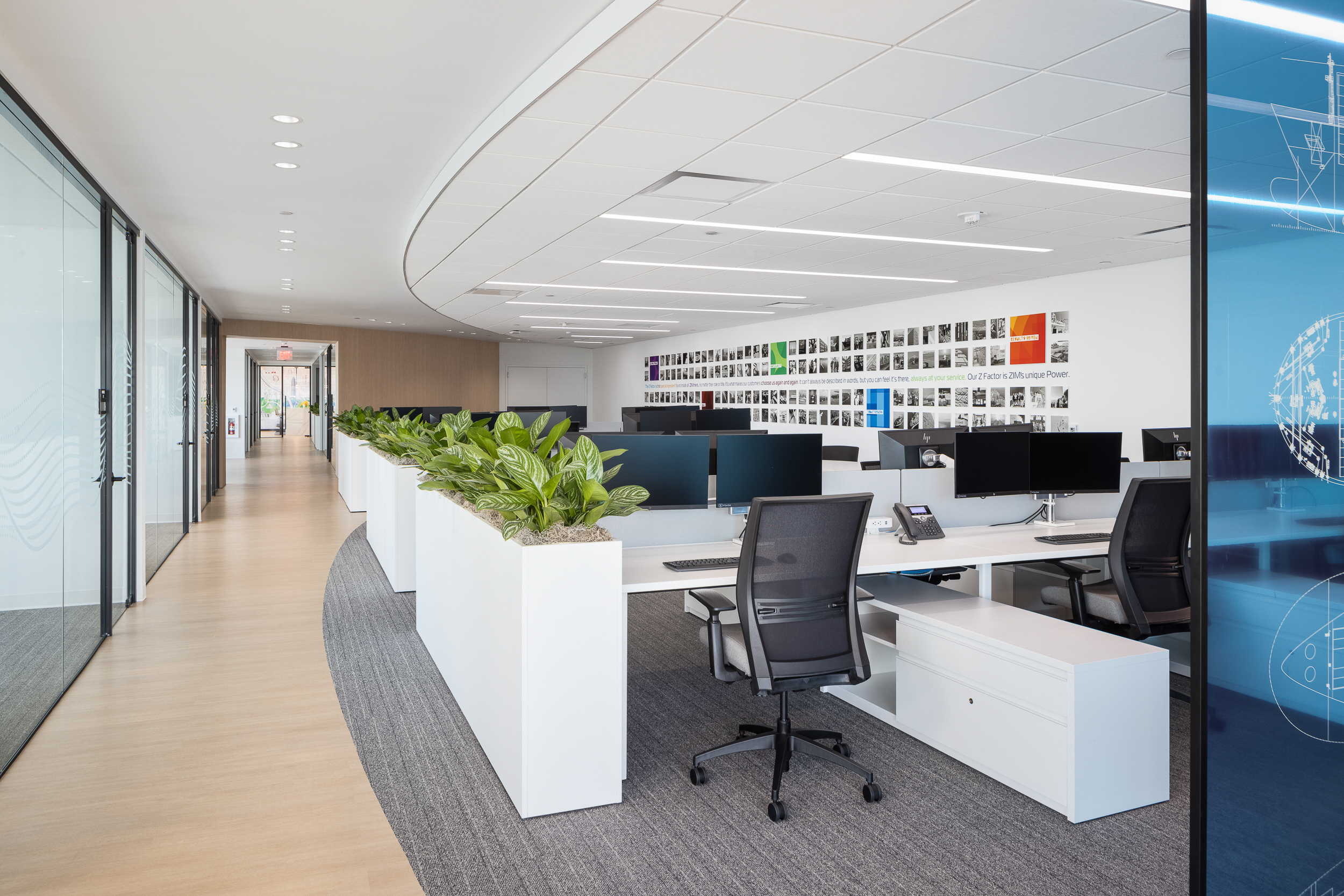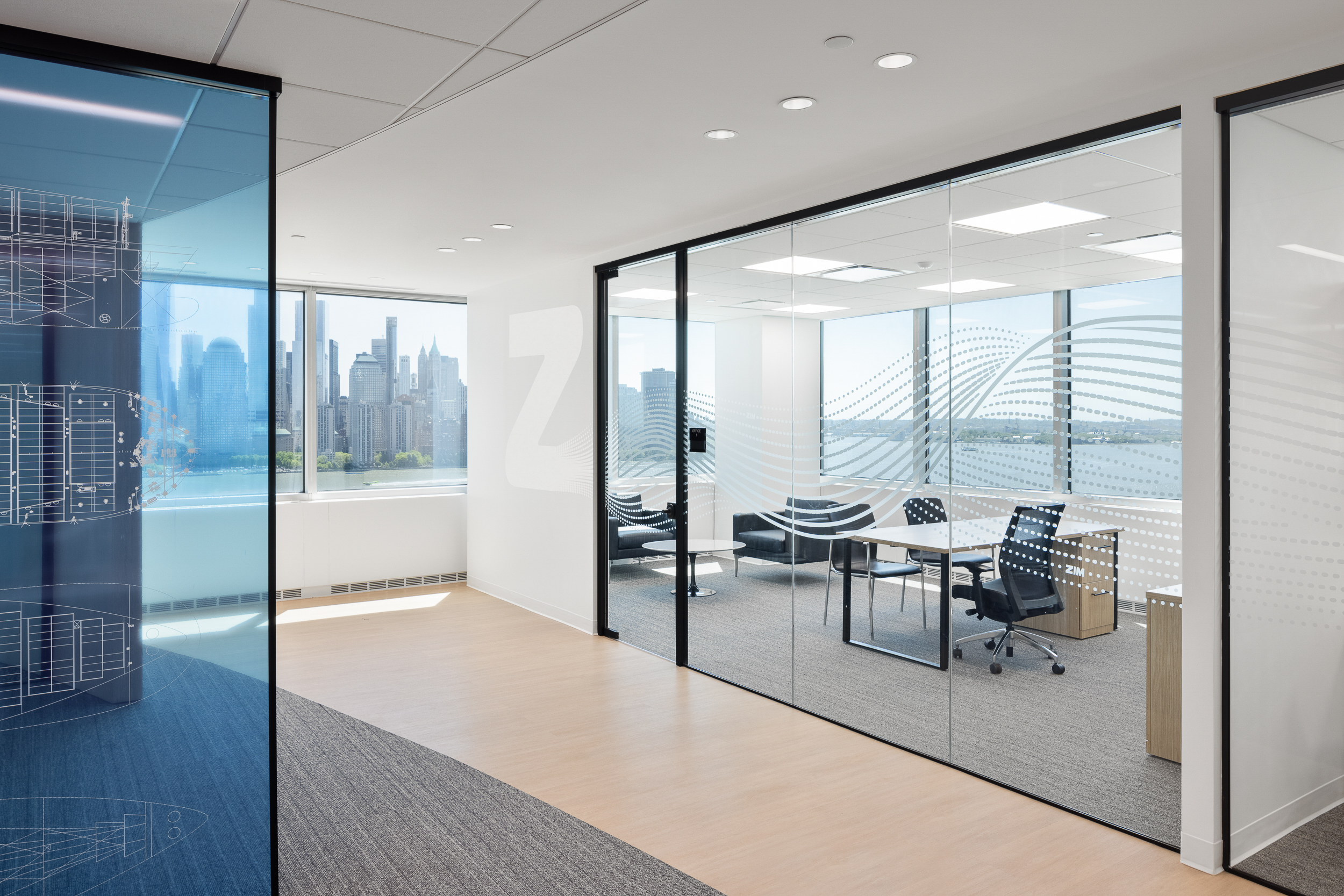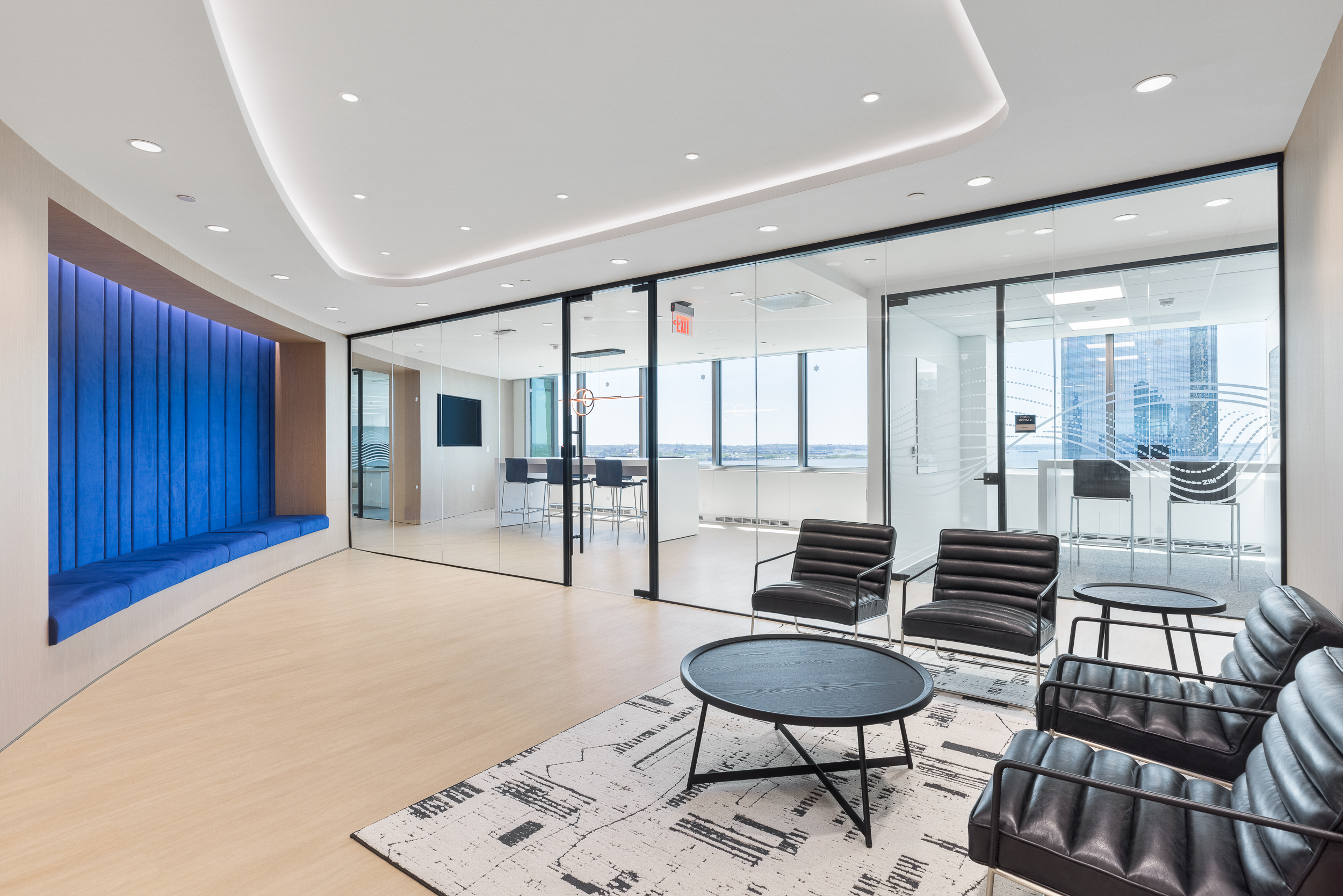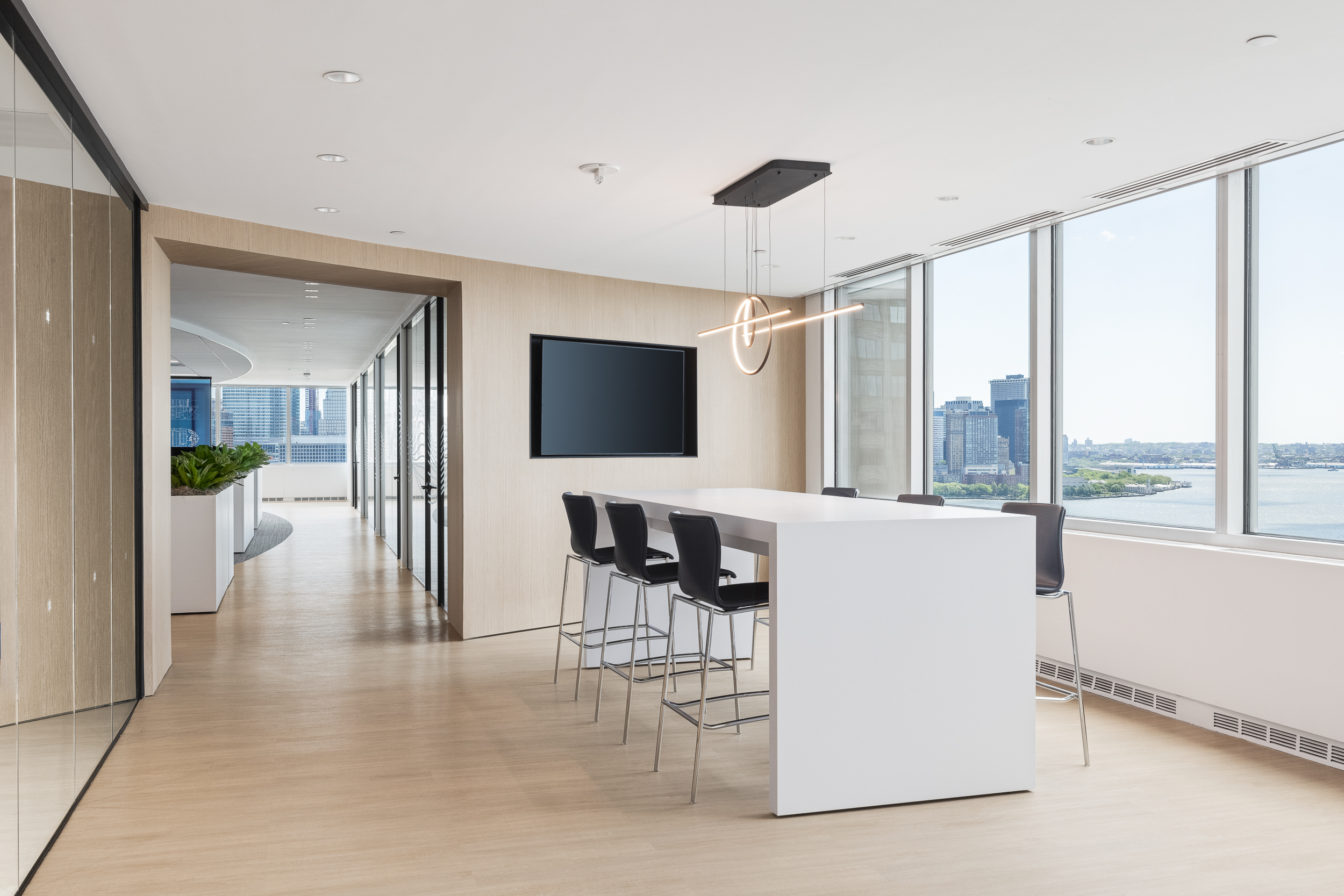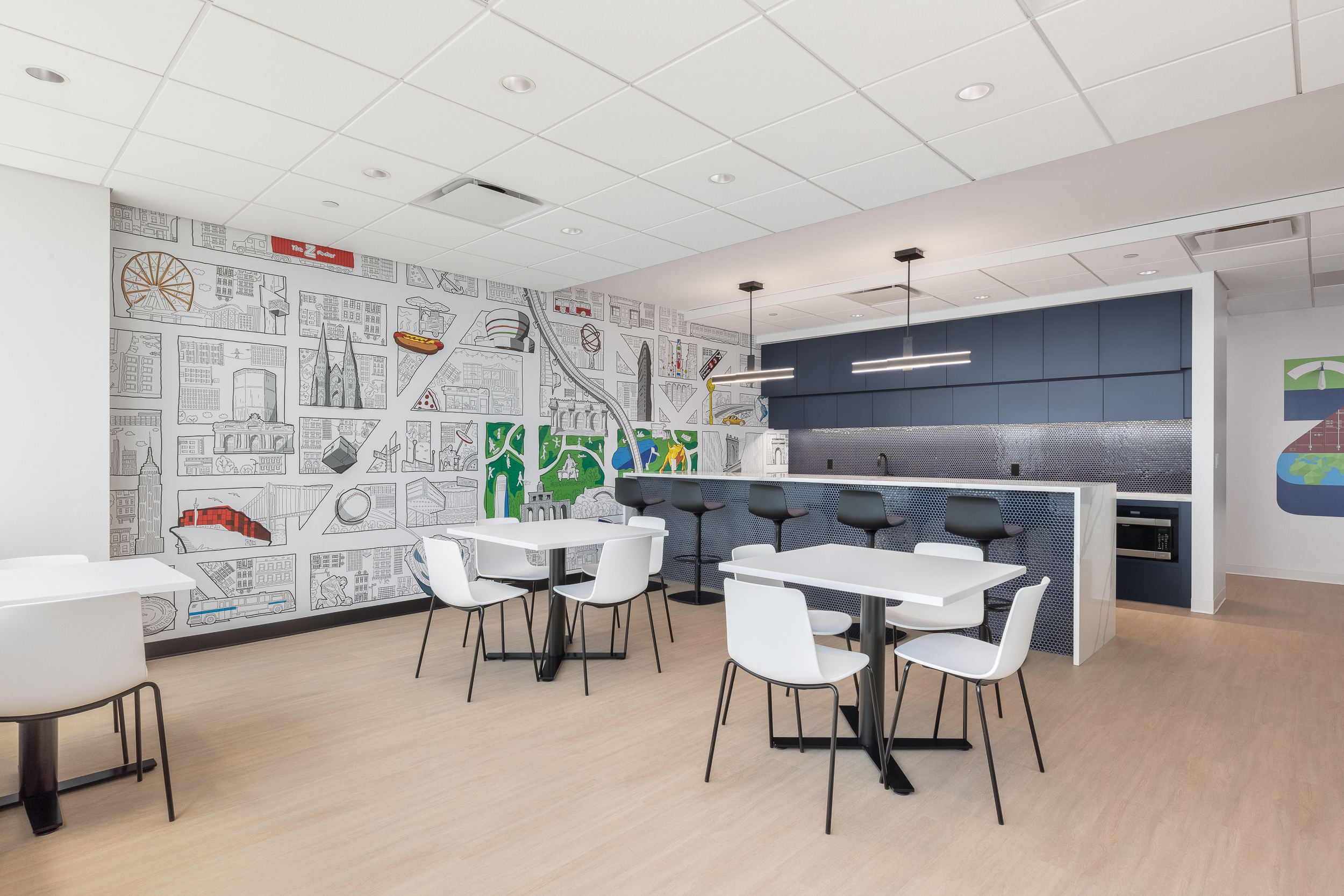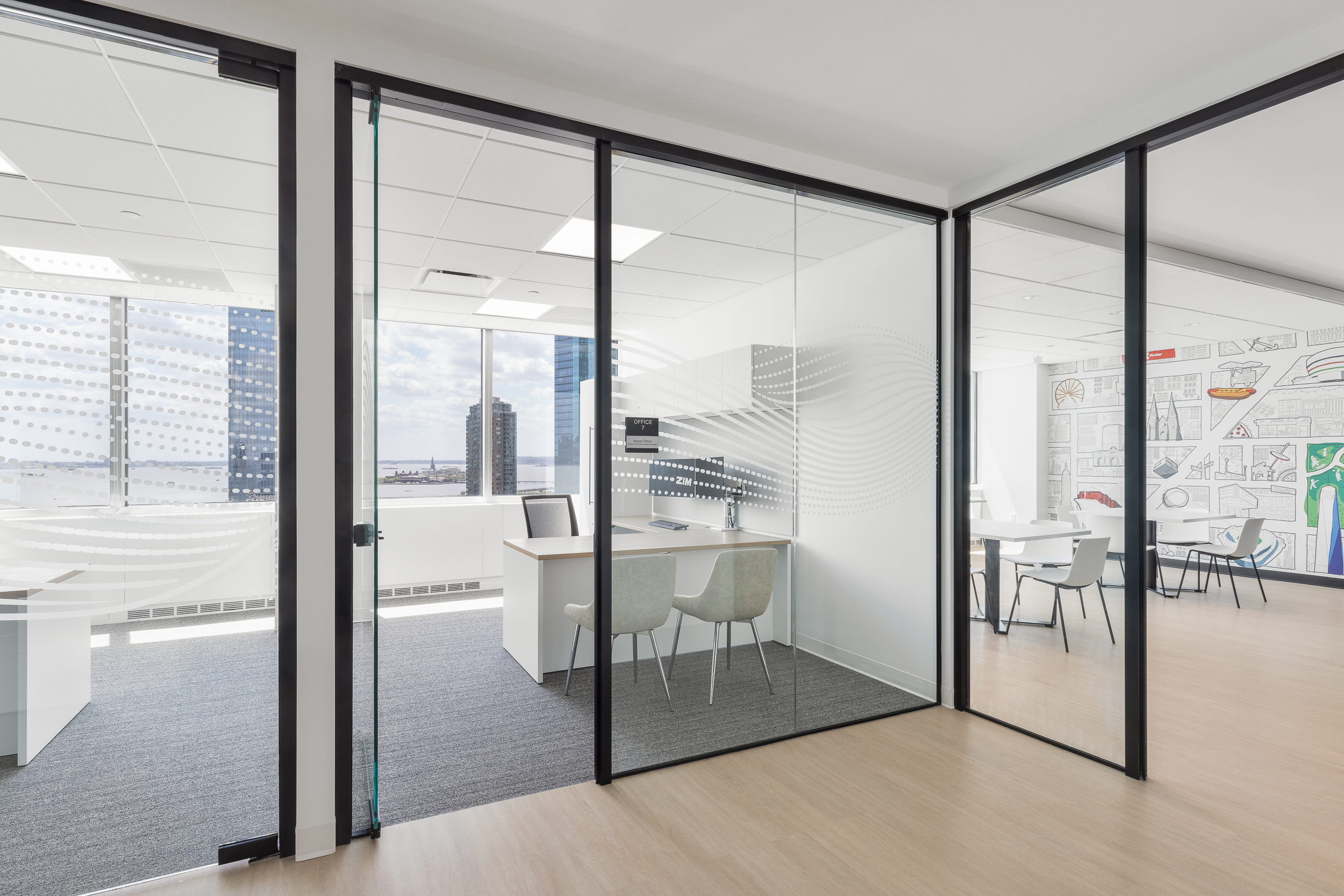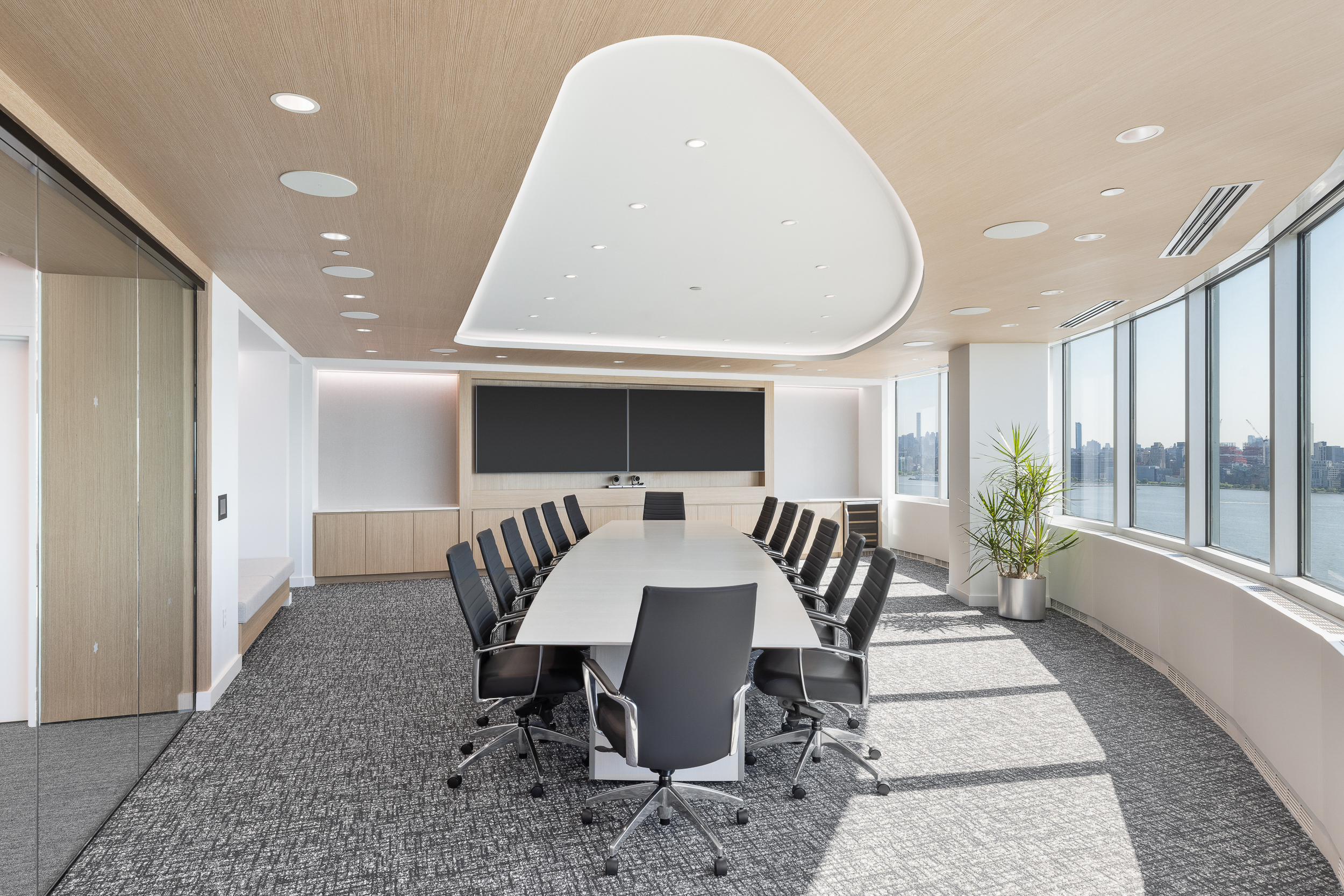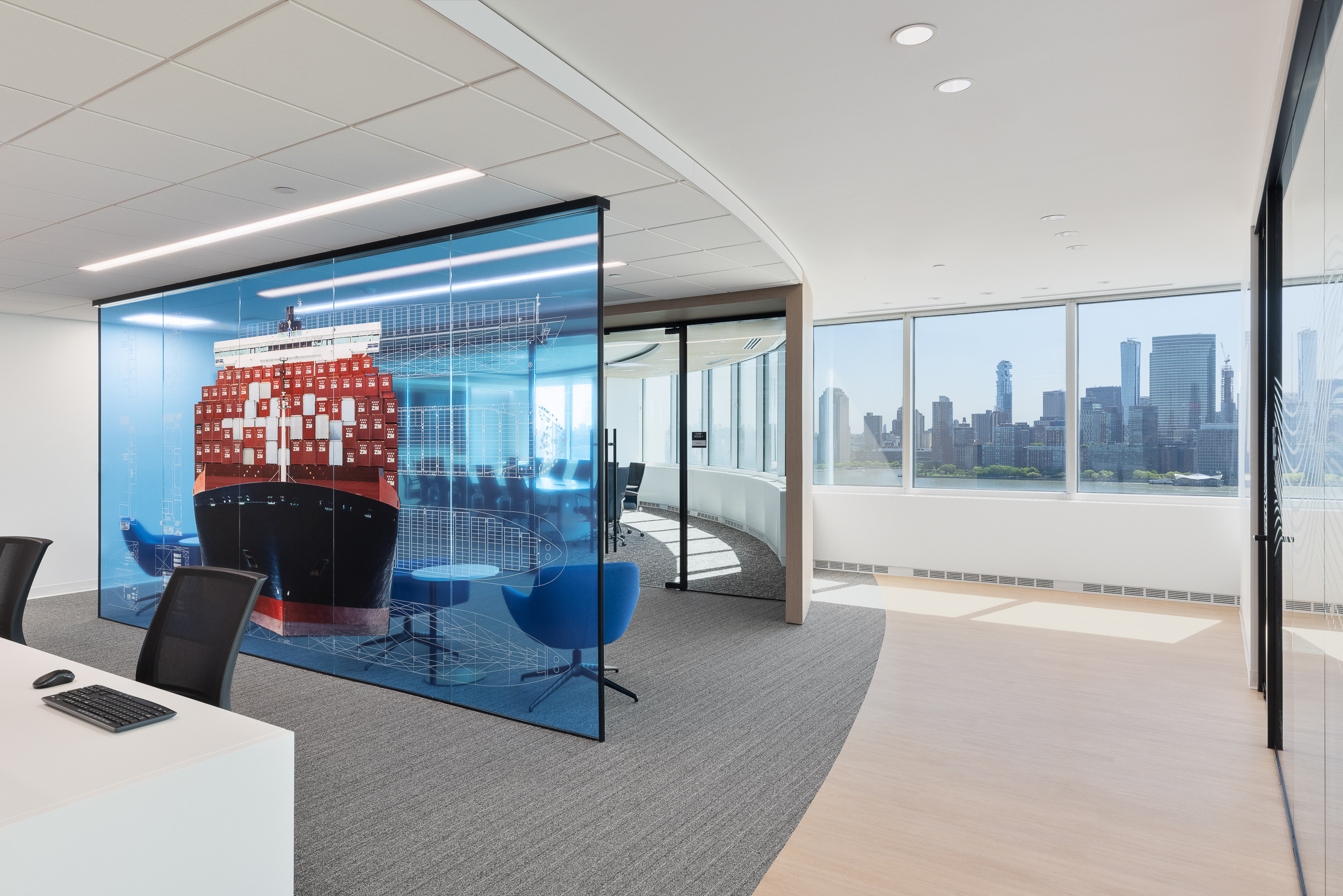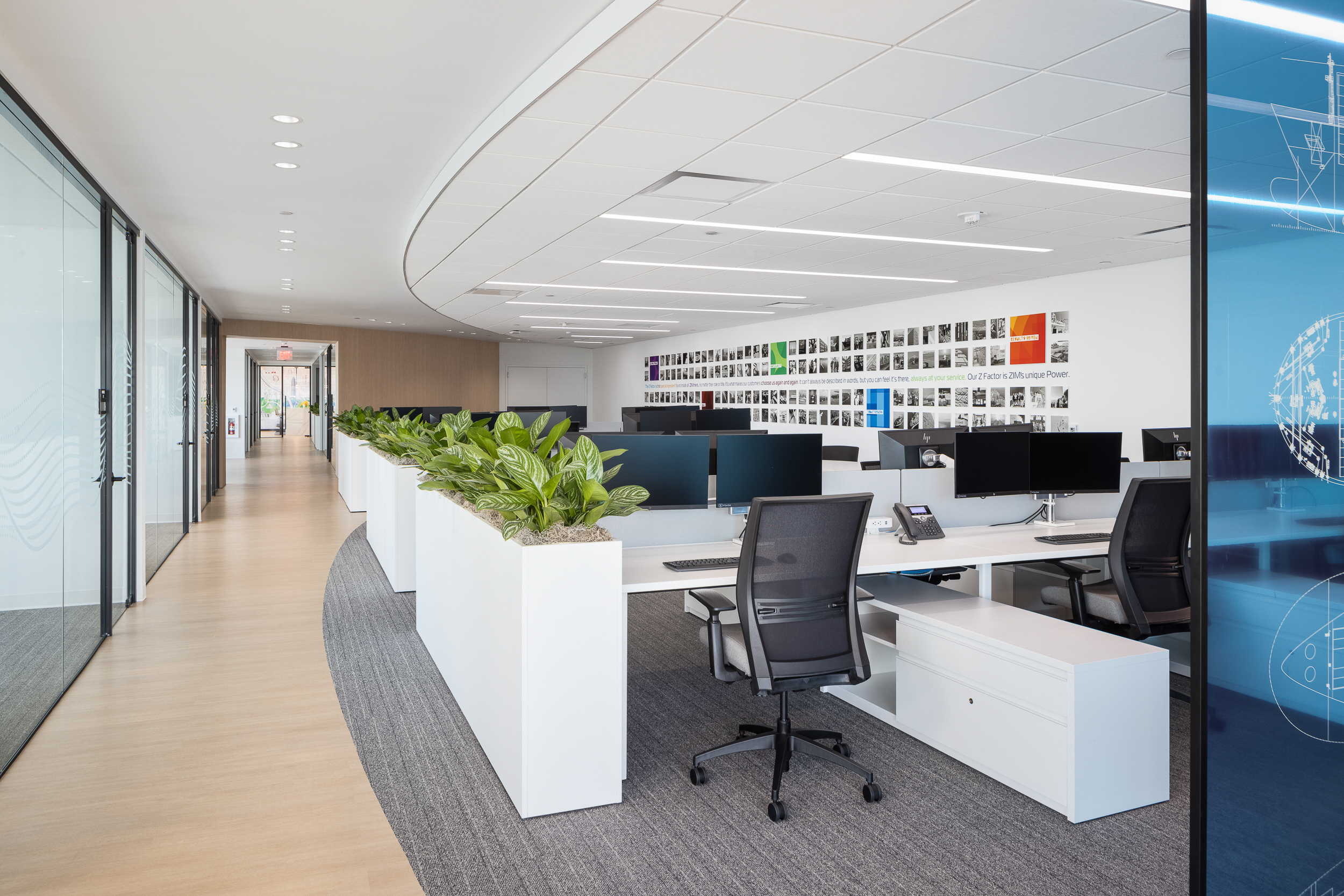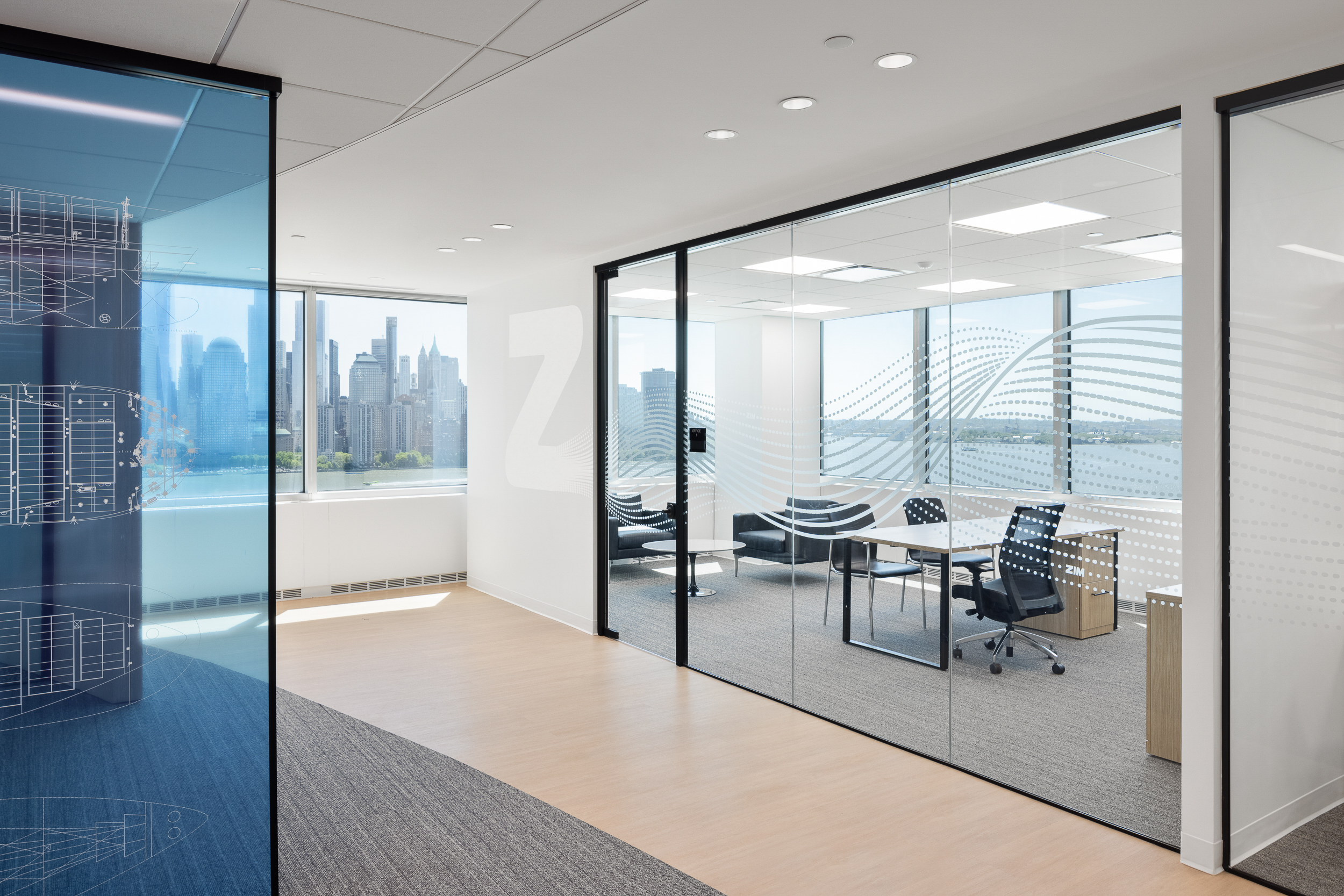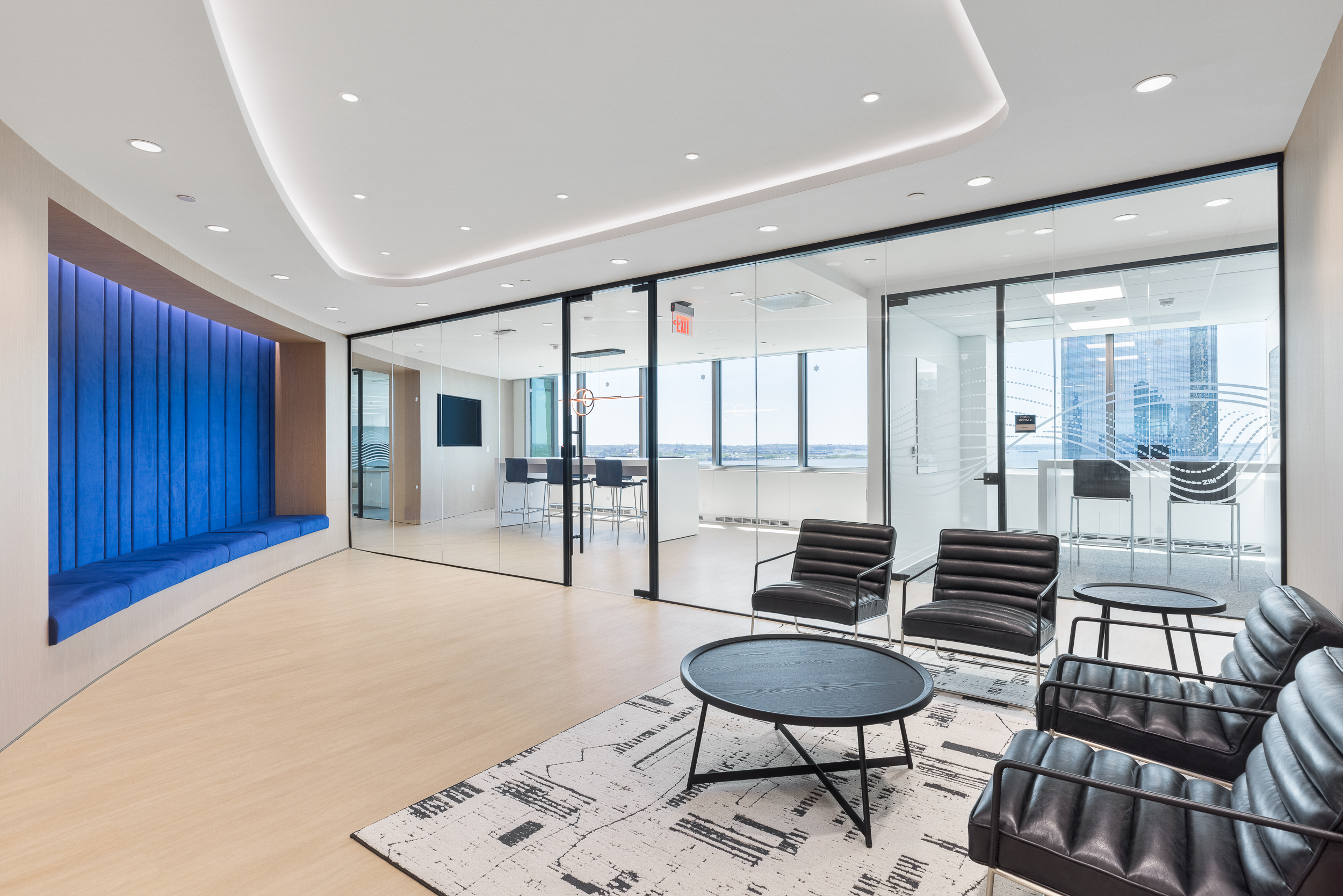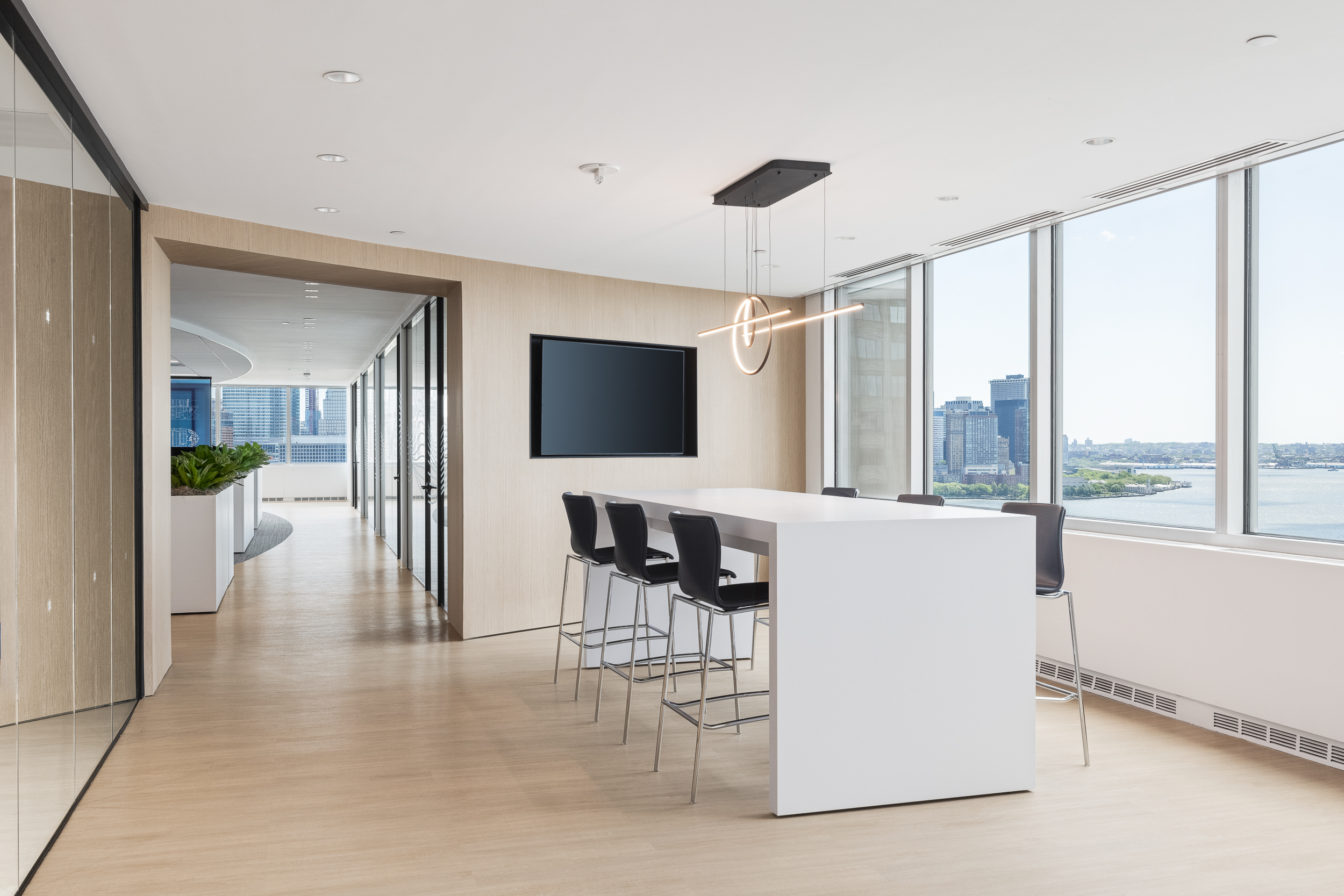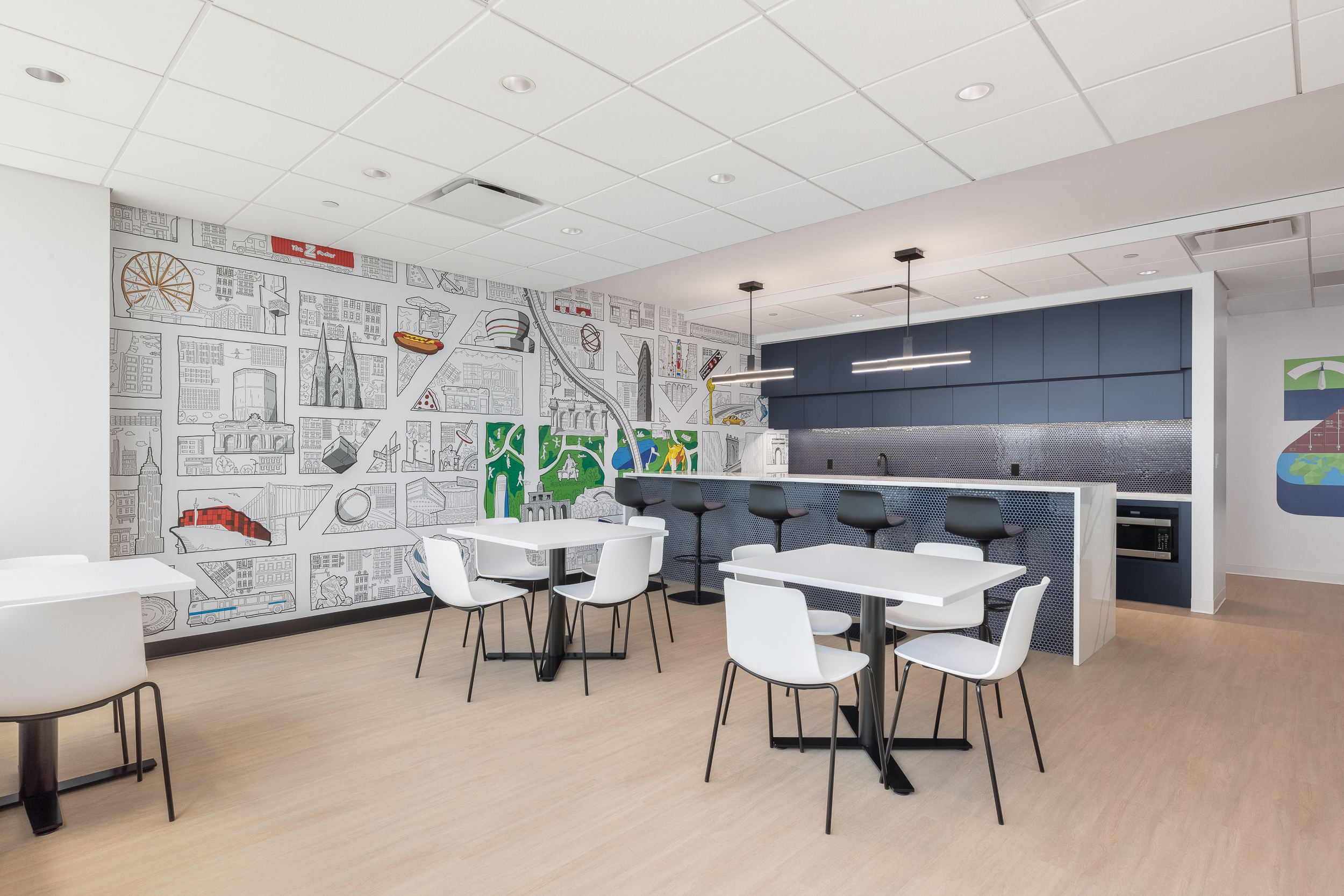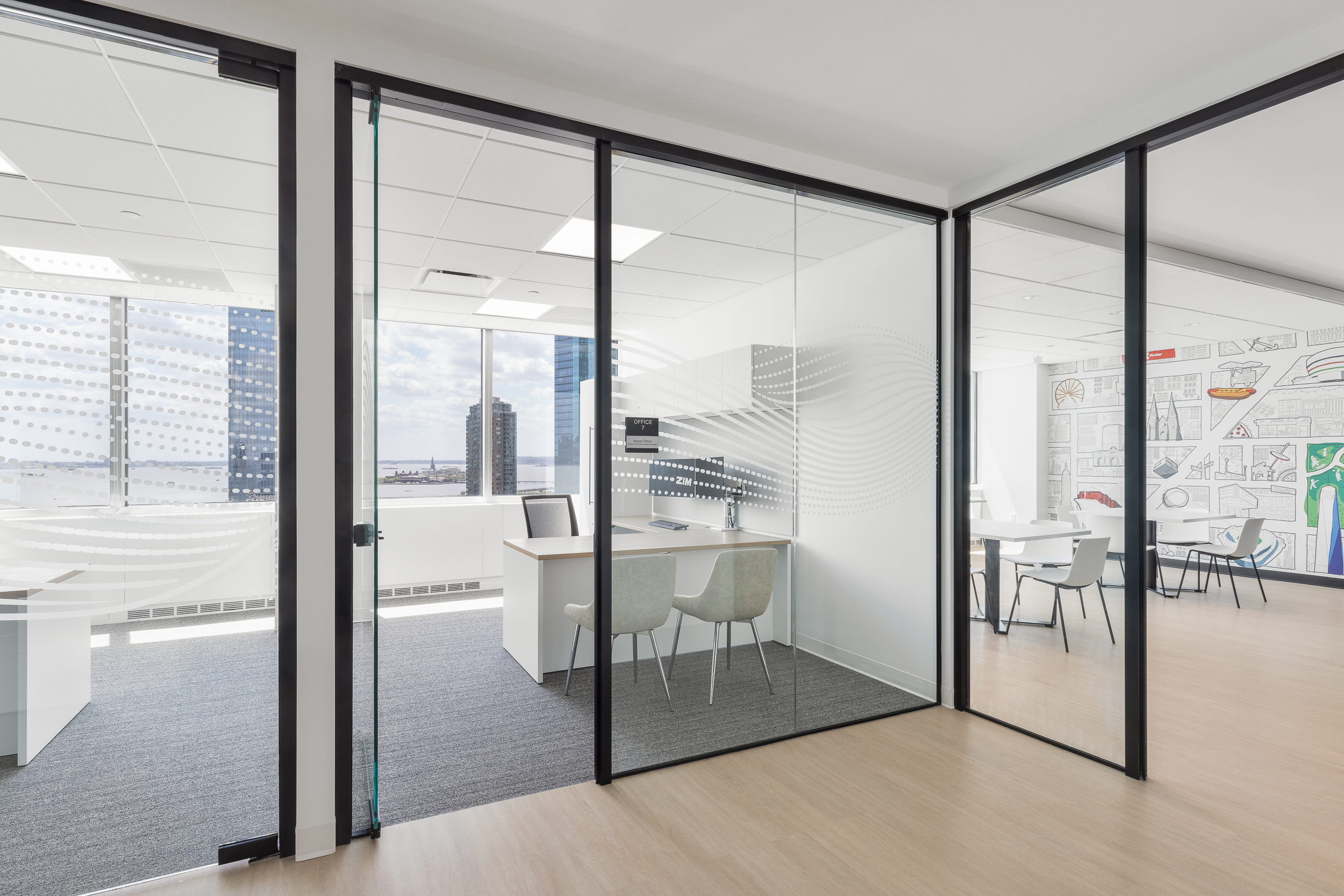 Location: Jersey City, New Jersey
Client: ZIM Integrated Shipping Services Ltd.
Type of Project: Interior Fitout
Having a long-standing relationship with ZIM Integrated Shipping Services Ltd., commonly known as ZIM, Avison Young Studio Project Services was engaged for our unique integrated methodology to meet the needs of our client in the Greater New York City area. As a result, the ZIM team has relocated to a progressive, custom designed space to now call home in Jersey City, New Jersey.
With pen to paper crafting a creative concept that would speak to the location-based opportunity for the future of work at ZIM in New Jersey, our designers began focusing on bringing simple yet bold elements into the space in consideration of exterior view lines.
Building upon a meaningful layout, the shape of the existing architecture has been leveraged with a curvature design feature that guides the eye around the space and encourages reveal of the breath-taking views of New York City. Mindful of a long and narrow existing footprint, our studio team discovered opportunity for connection by planning strategically from one end of the space to the other. Key to meeting this goal in bringing the employees together was thinking thoughtfully about the location of the Café and Boardroom at opposite points with the Collaboration space central to the group activity.
Along with a modern, minimalism and elegant interior design intent met, our designers created newfound ways to integrate ZIM's brand identity into the space. Through a sophisticated, and complimentary environmental graphic design delivery, timeless creativity and a greater vision was met.
An execution in cohesion where architecture, interior design, environmental branding and exterior views have come together was brought forward.