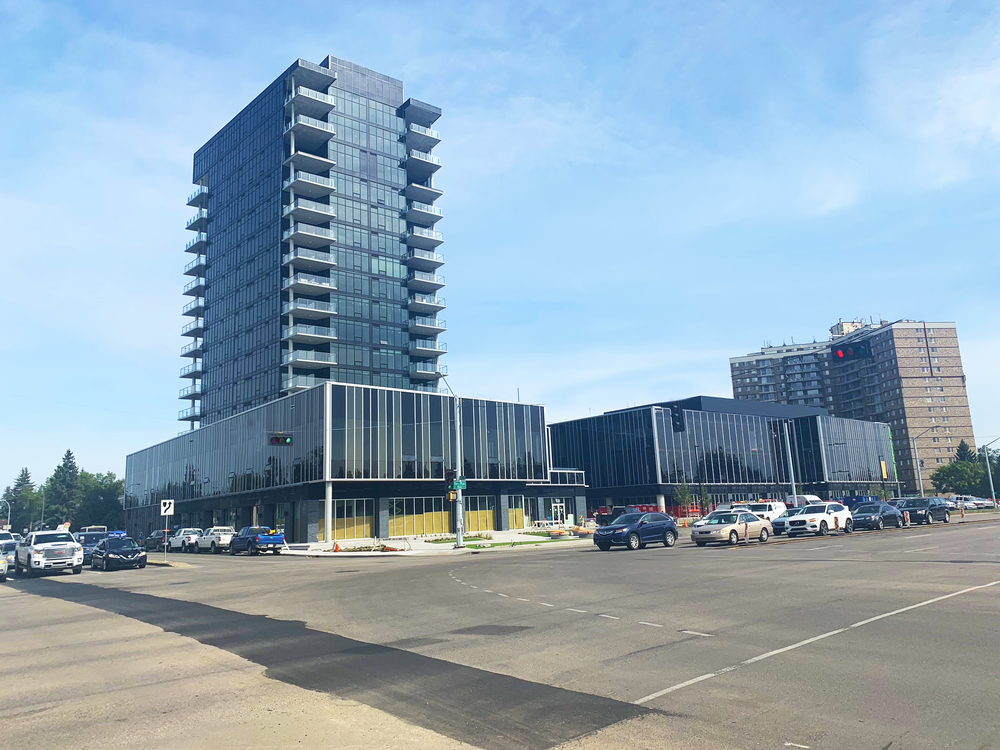 Location: 142 Street & Stony Plain Road, Edmonton, AB
Size: 100 West Block – 98% sold (office) | 300 West Block – 100% leased (office)
WEST BLOCK is a 3.5 acre mixed use project designed to be nothing less than an iconic Edmonton landmark. Bringing together a unique mix of residential, retail and offices. WEST BLOCK is located minutes from downtown Edmonton, and is in the heart of one of Edmonton's most attractive demographic areas. The primary trade area is home to over 24,000 people.