Thomas Miller Americas - Project Management Case Studies for Commercial Real Estate | Avison Young
Project management case studies for commercial real estate properties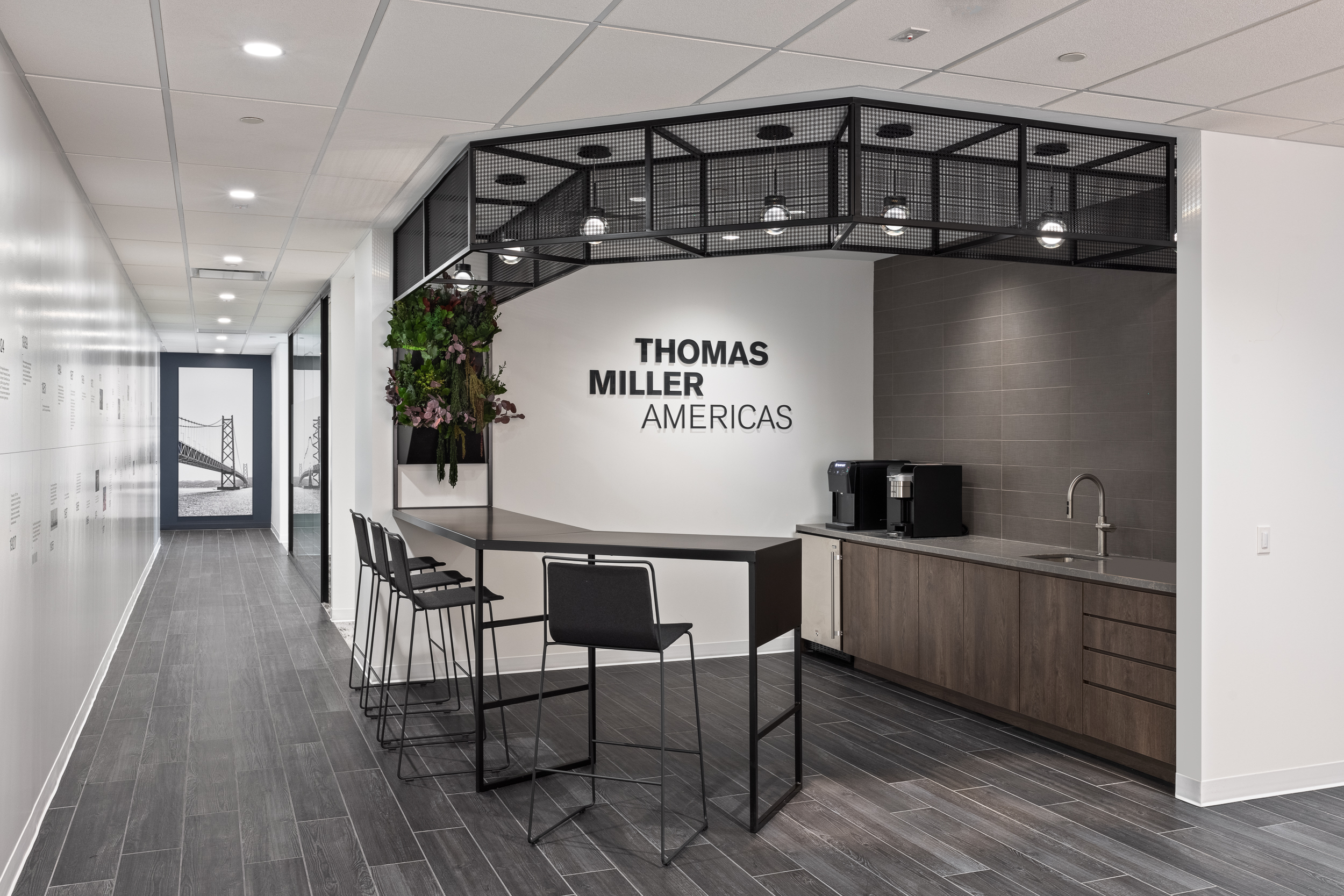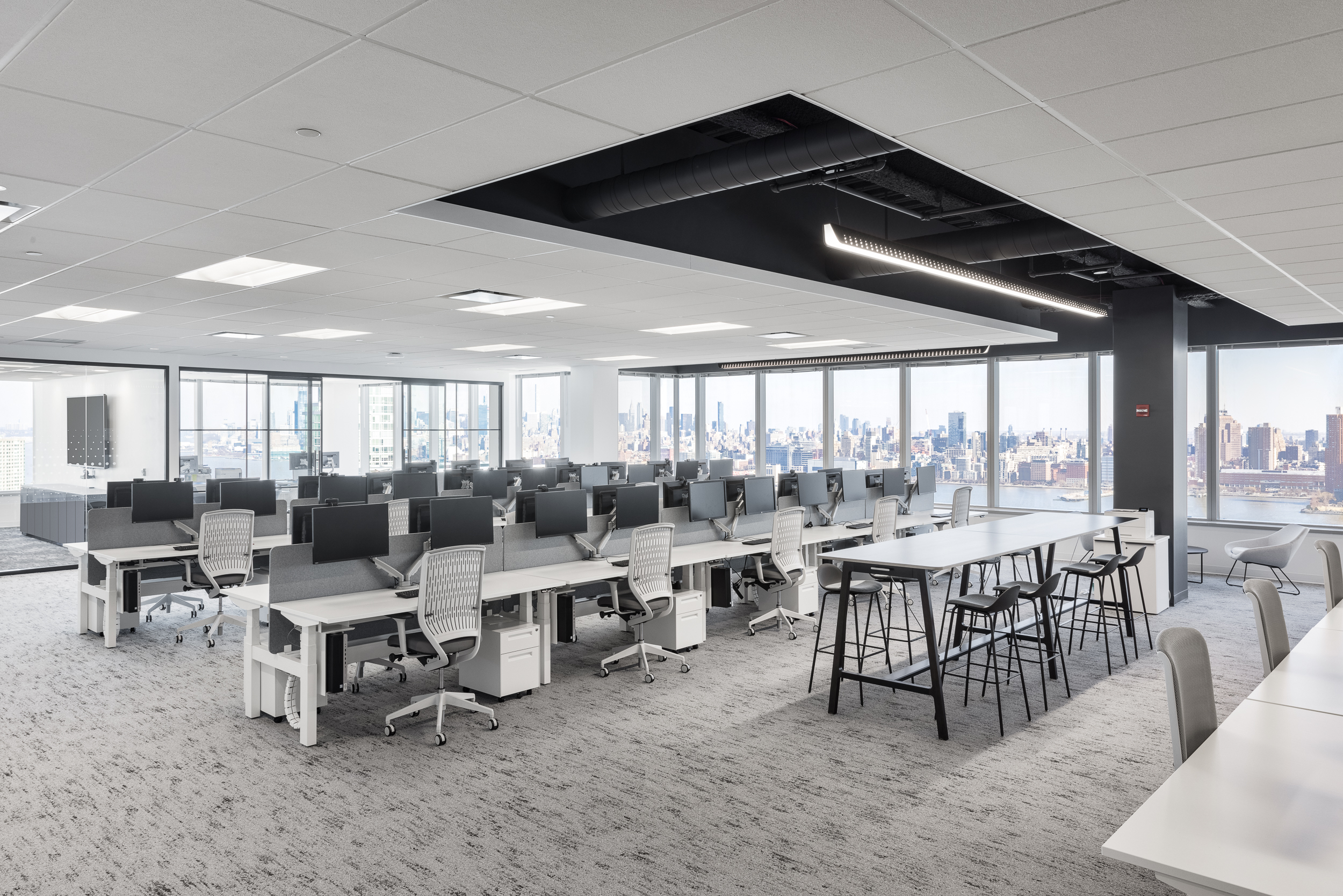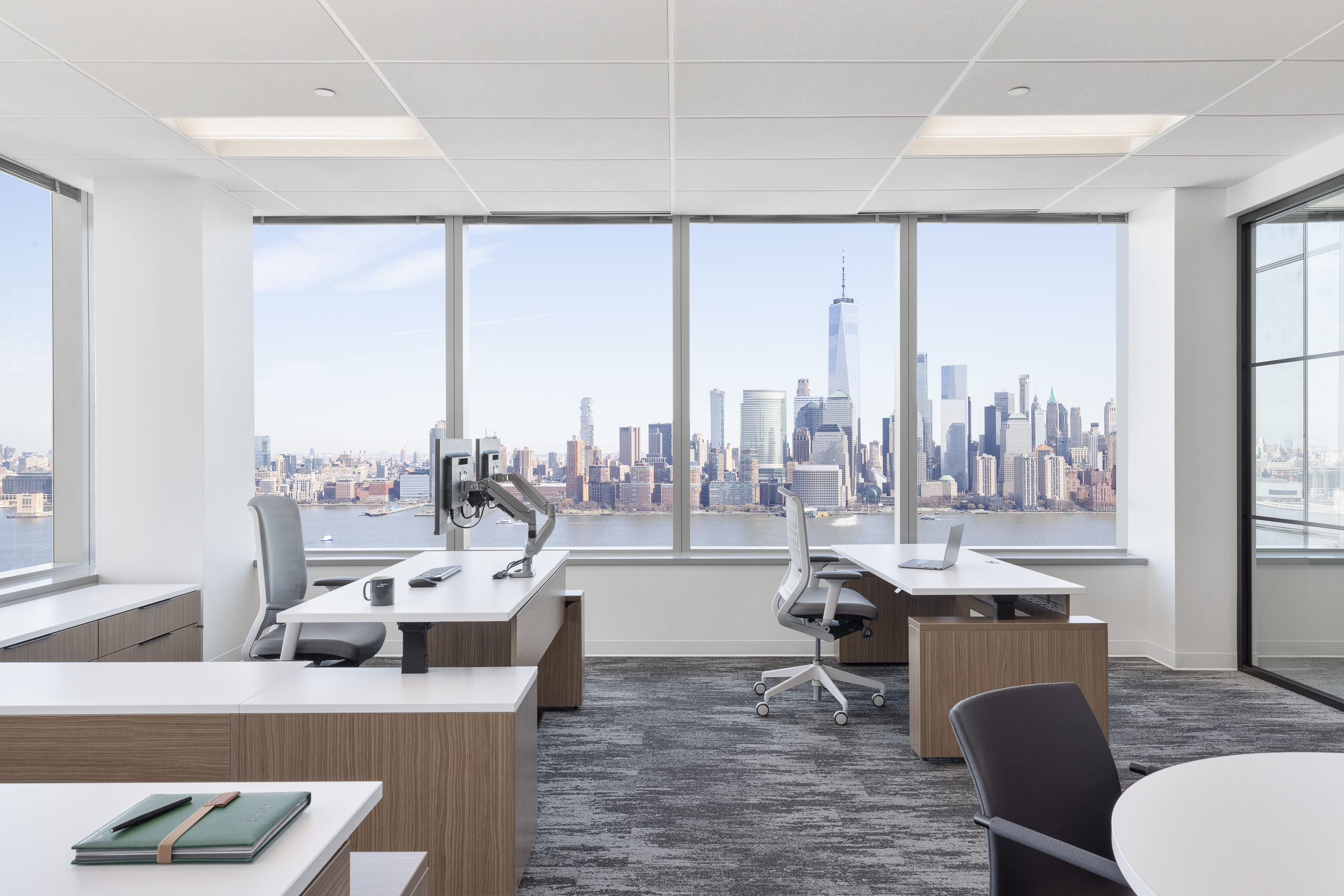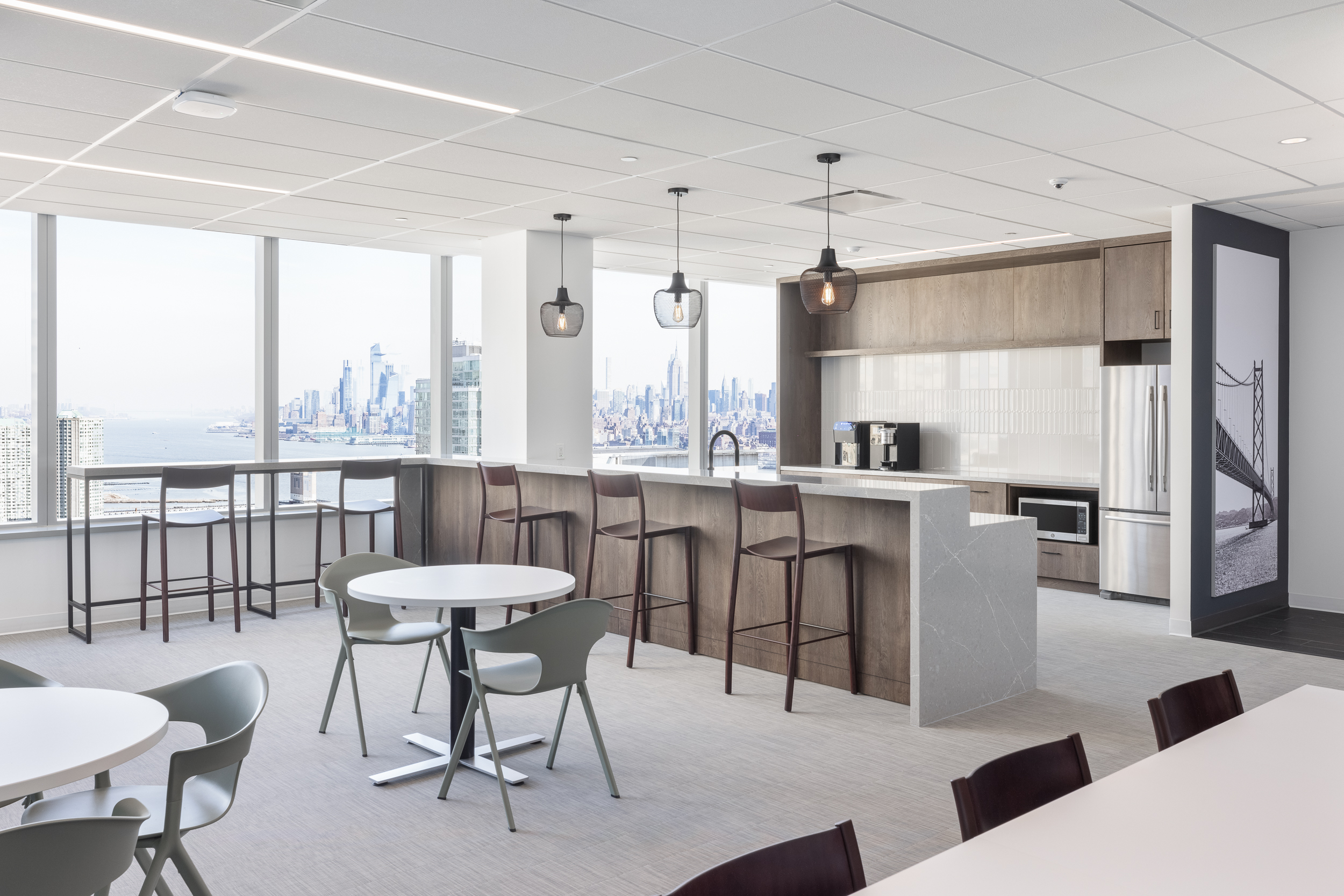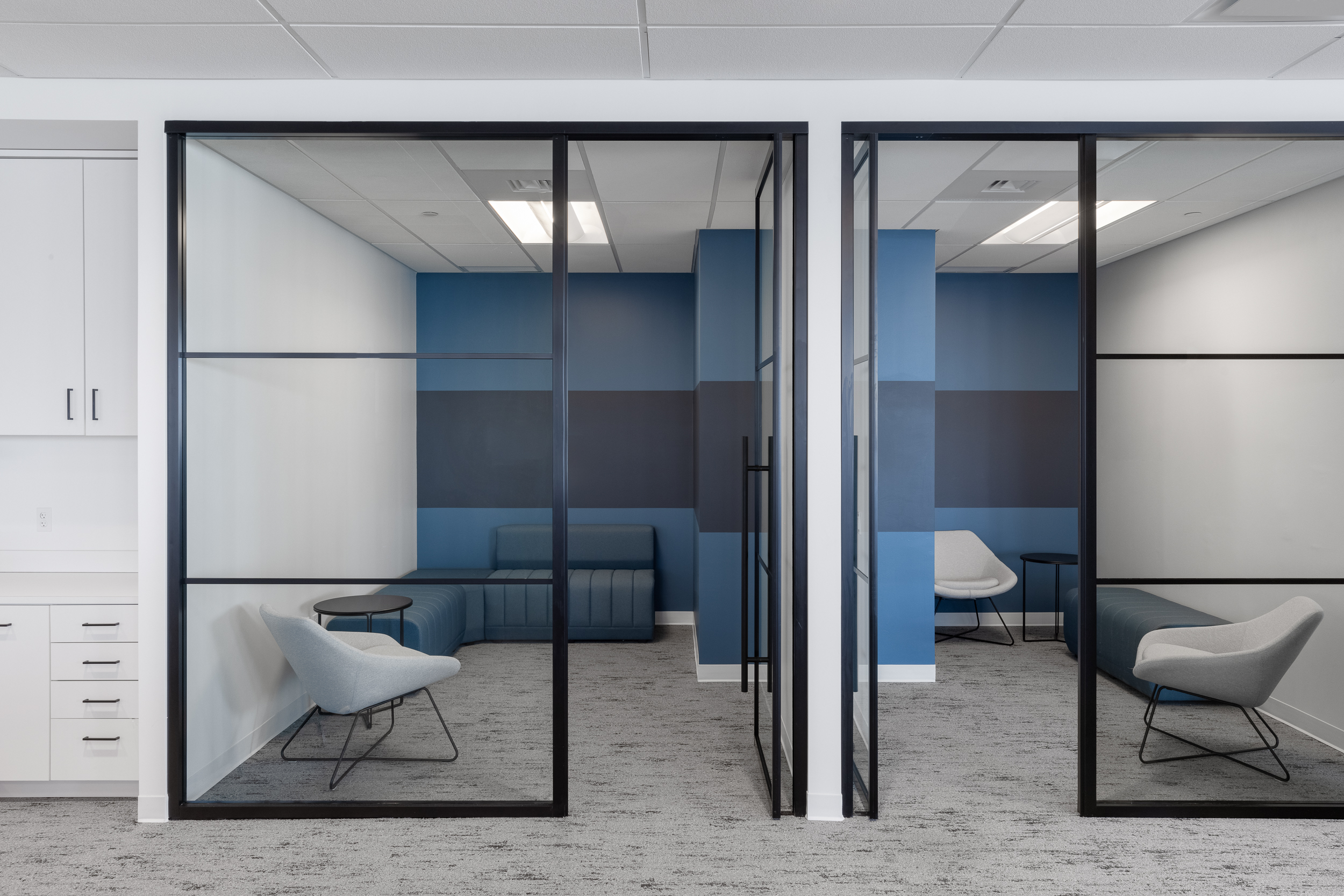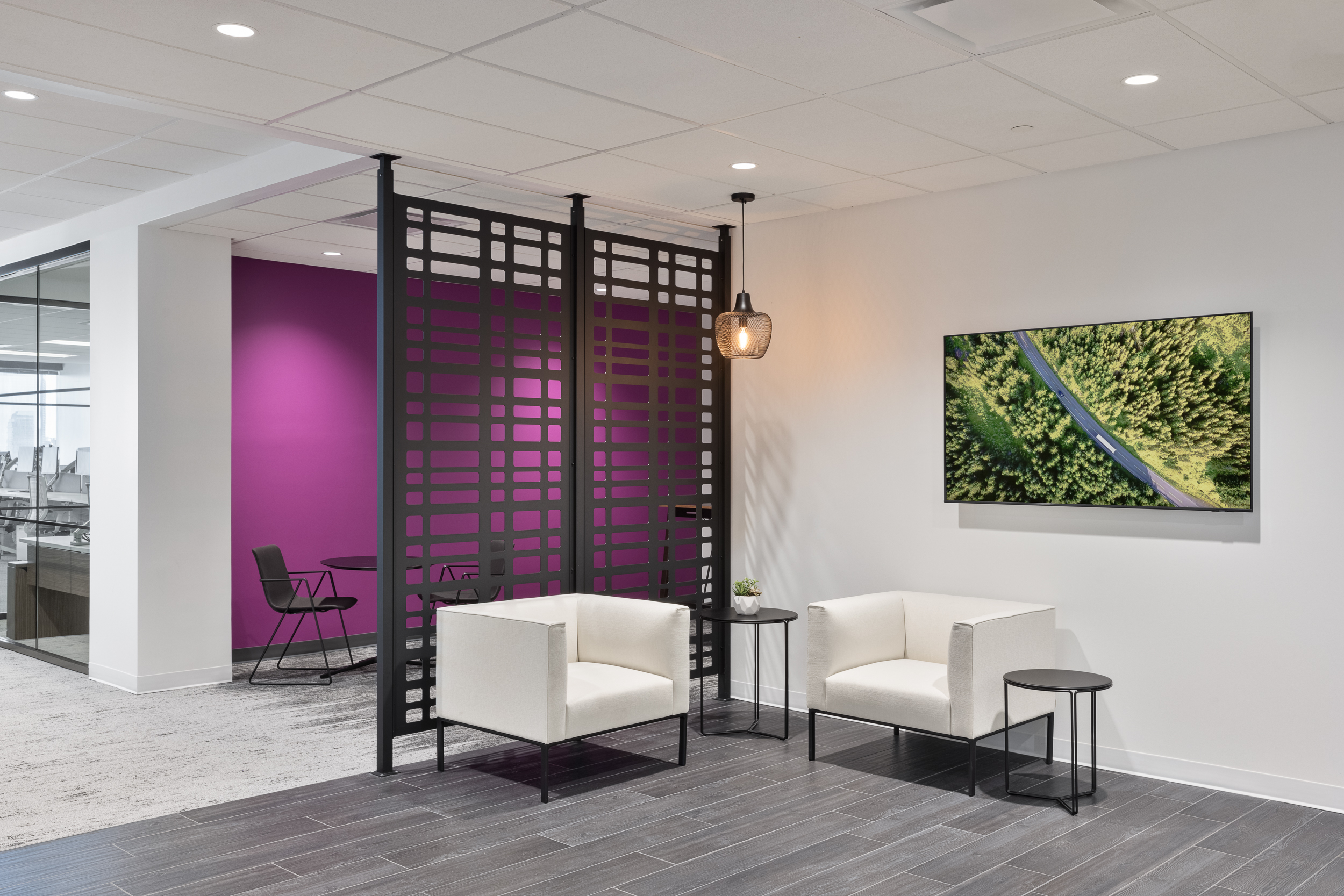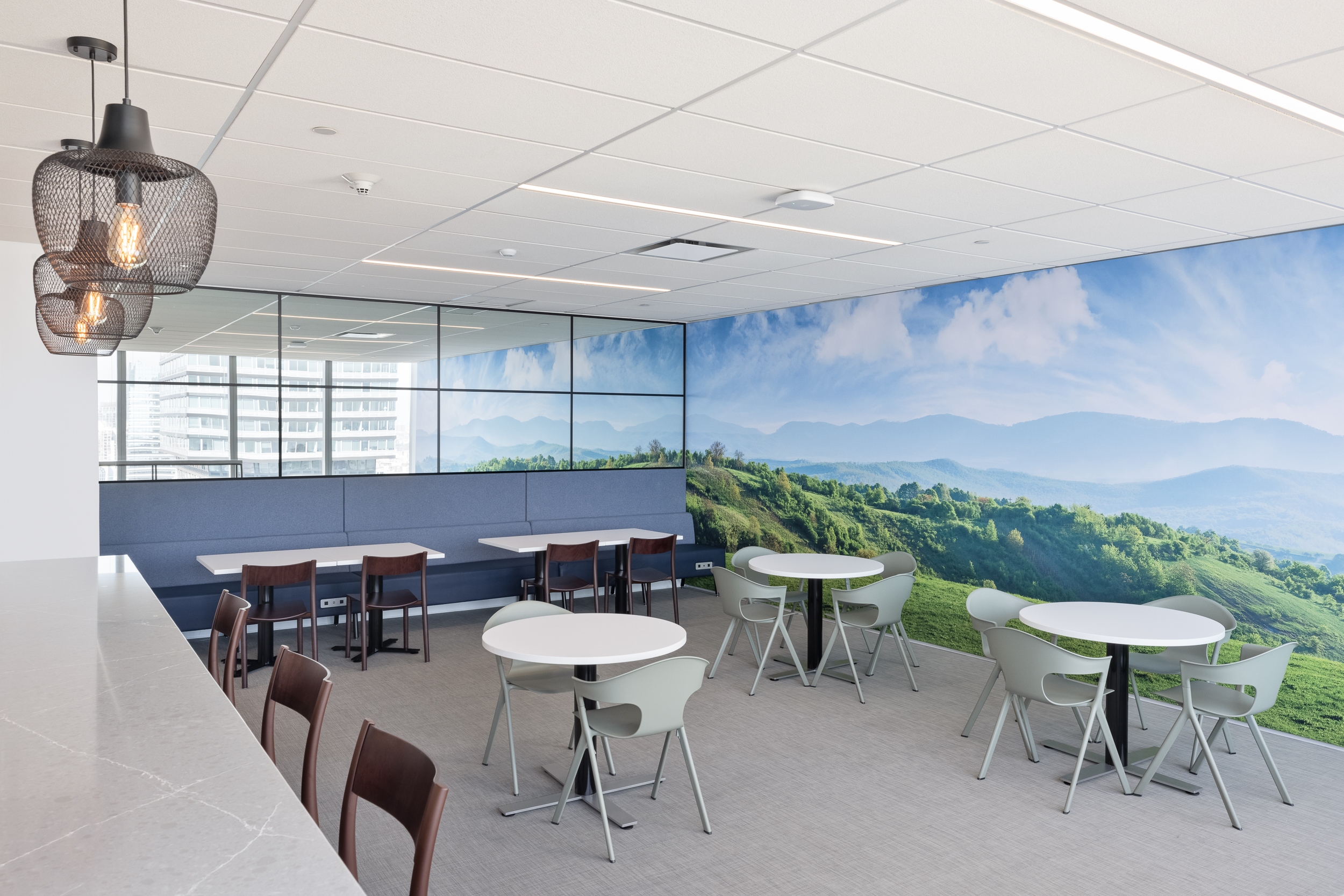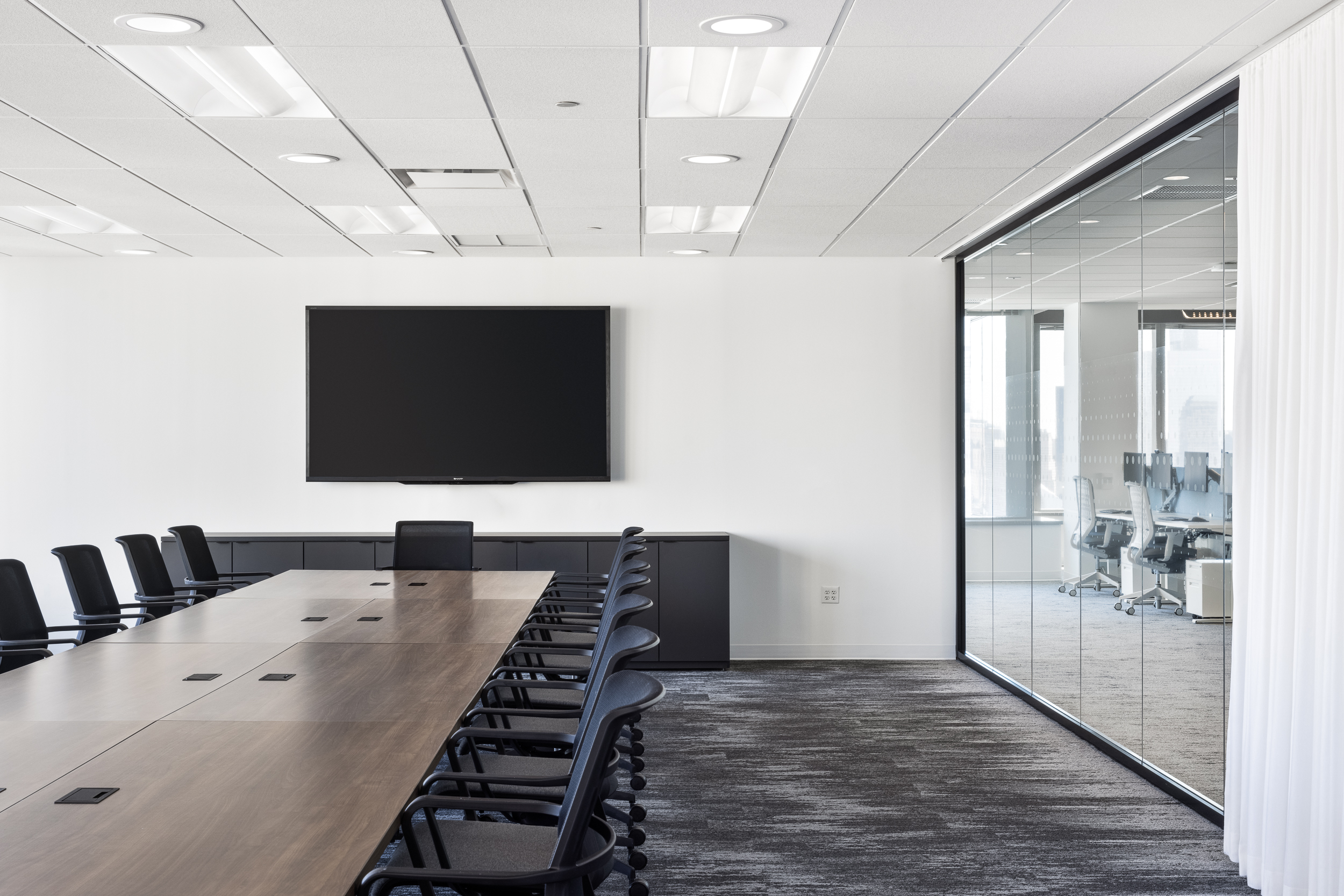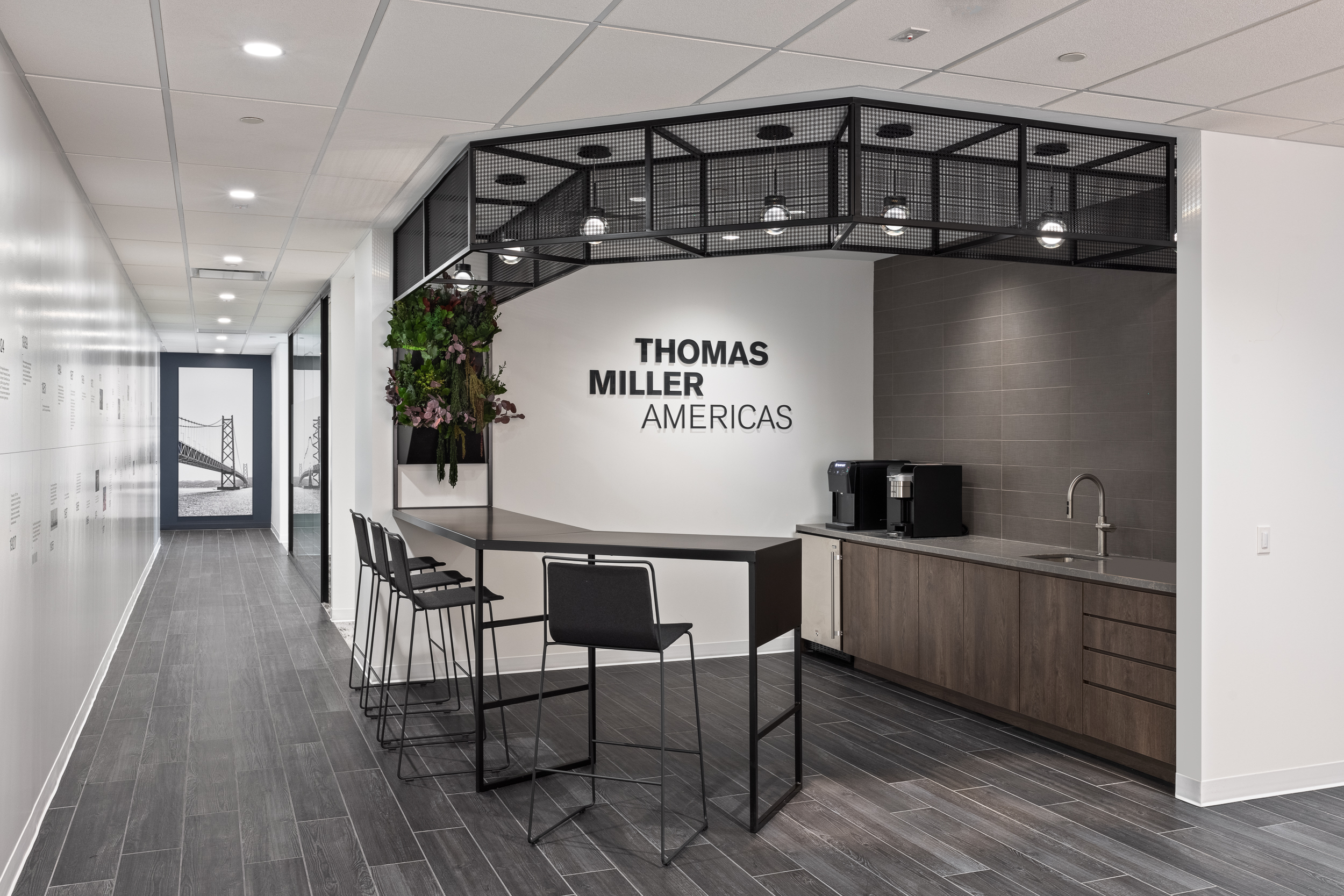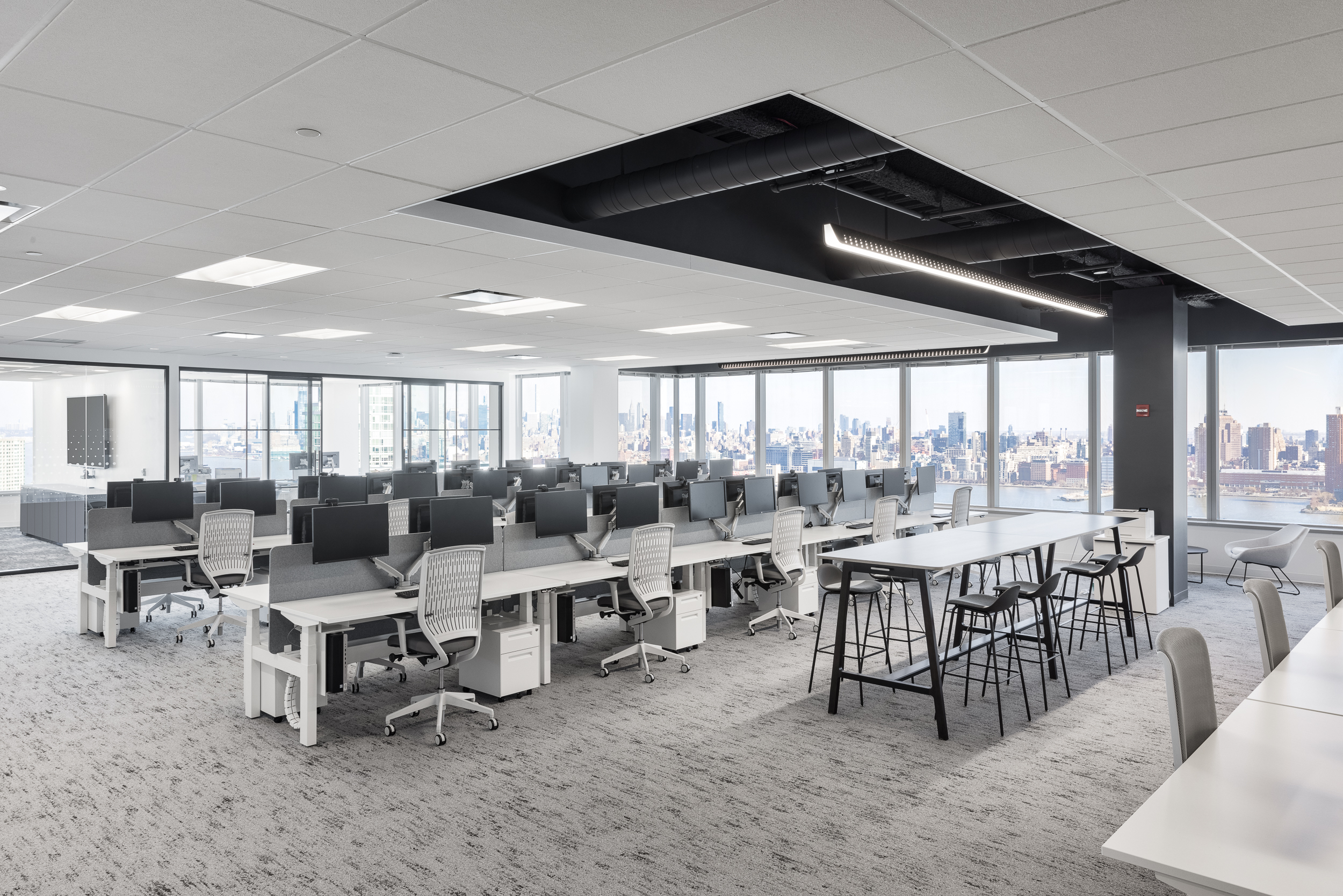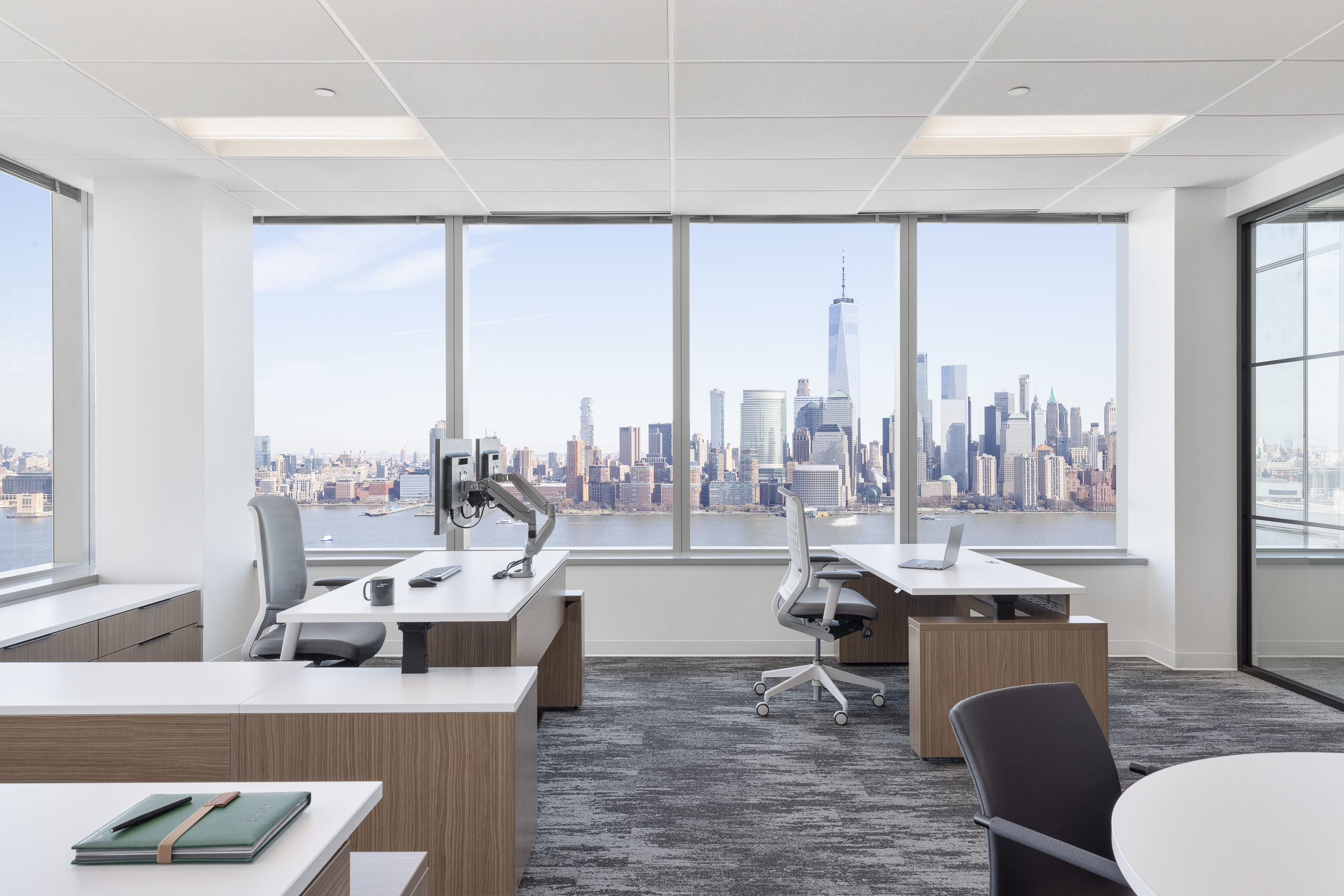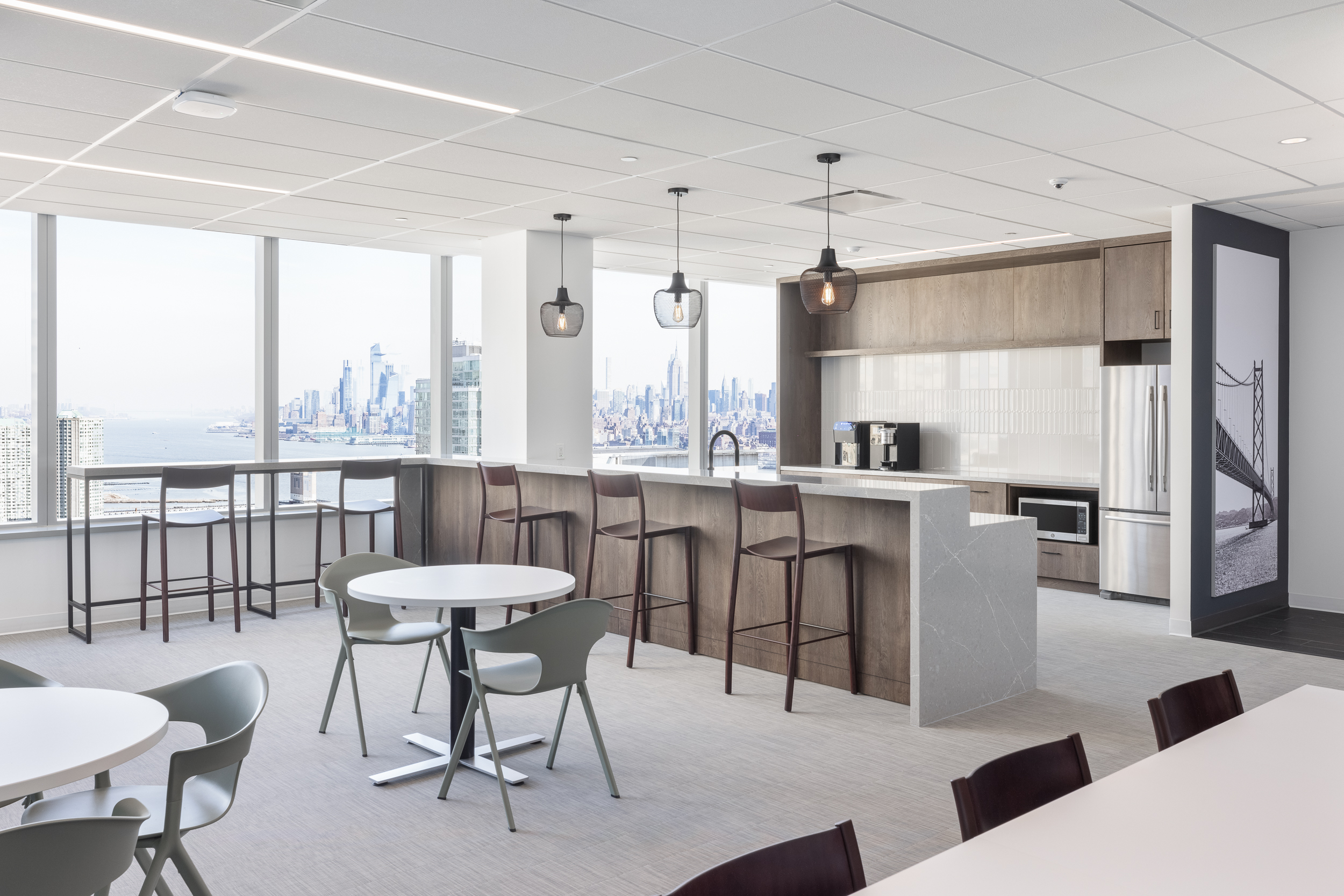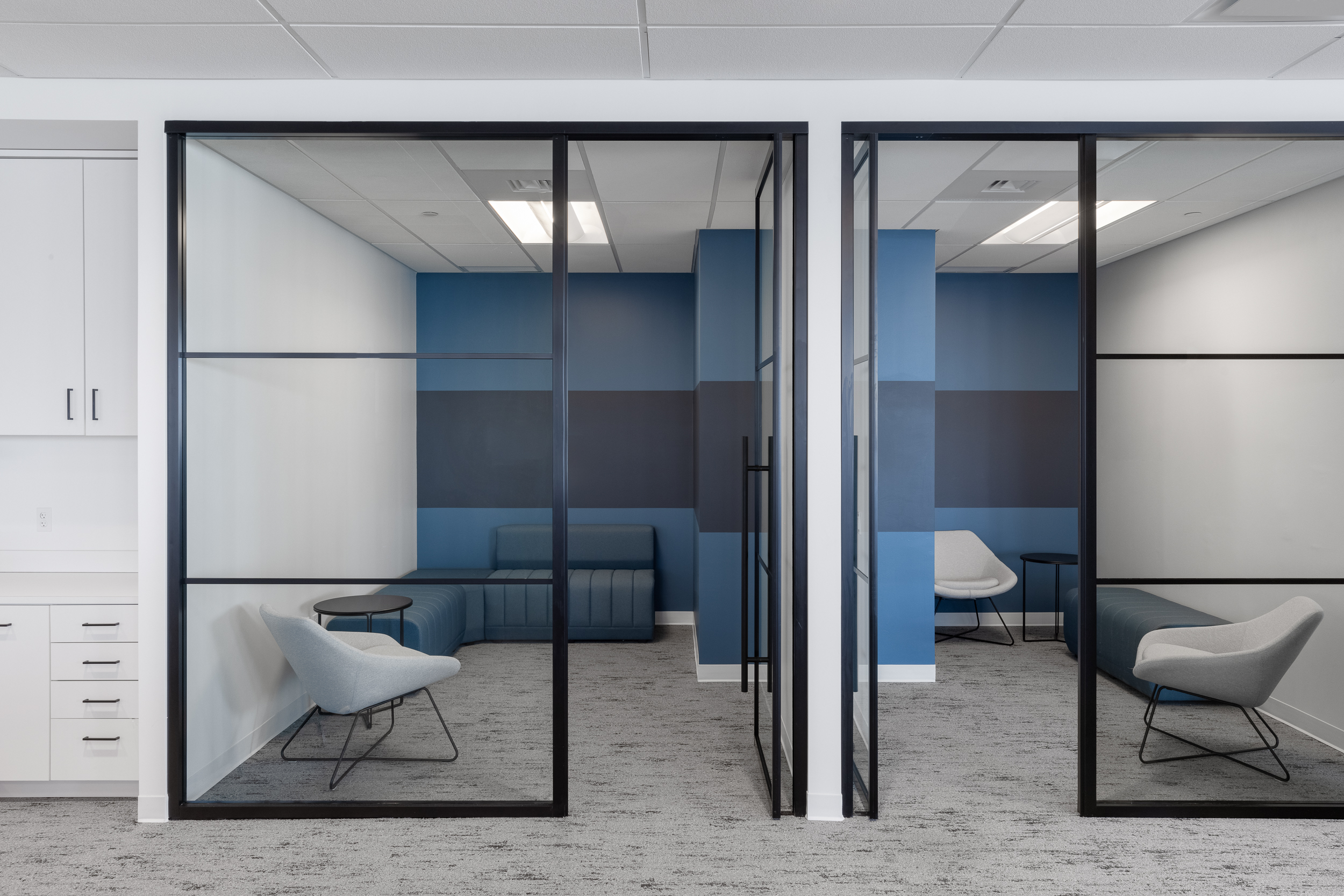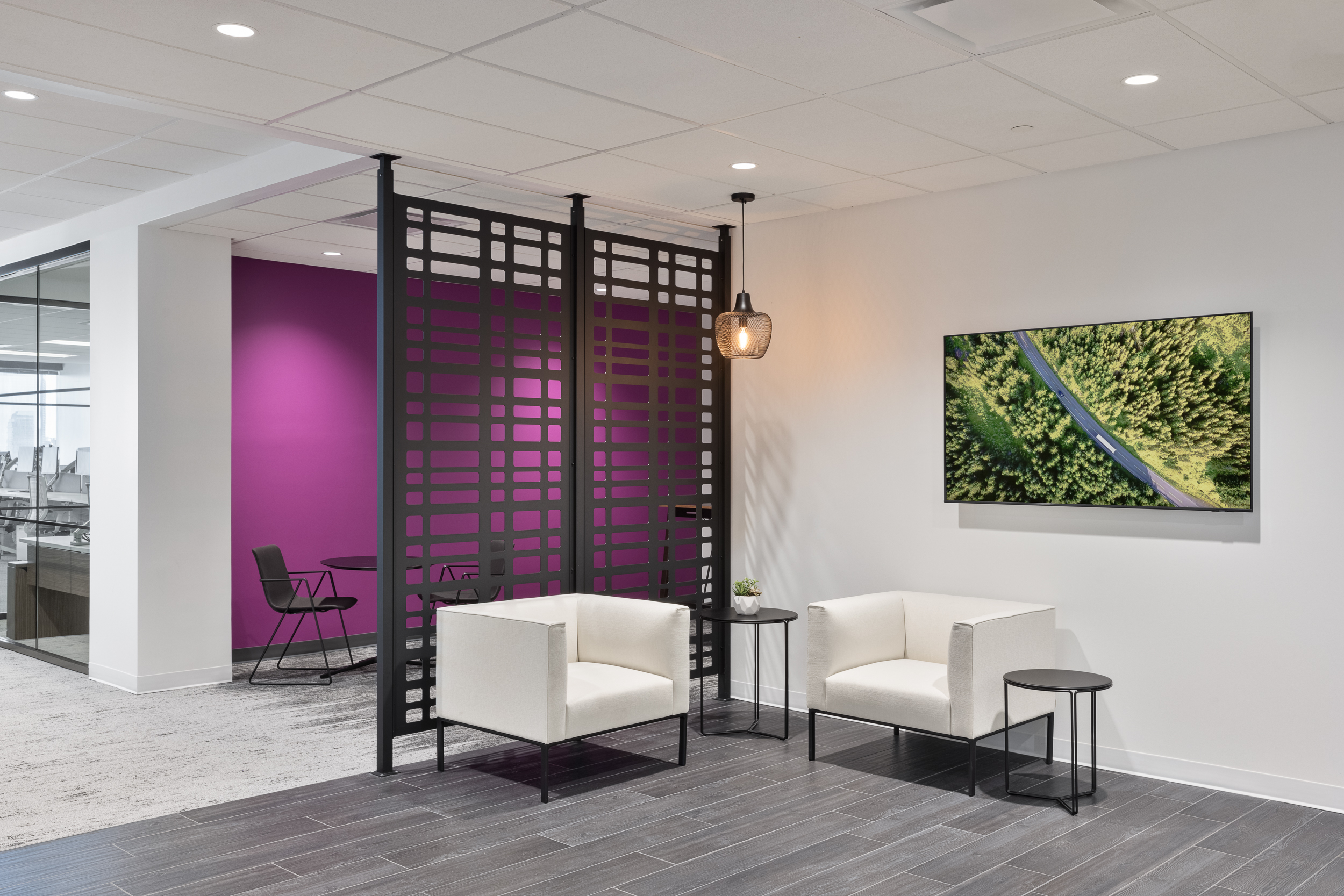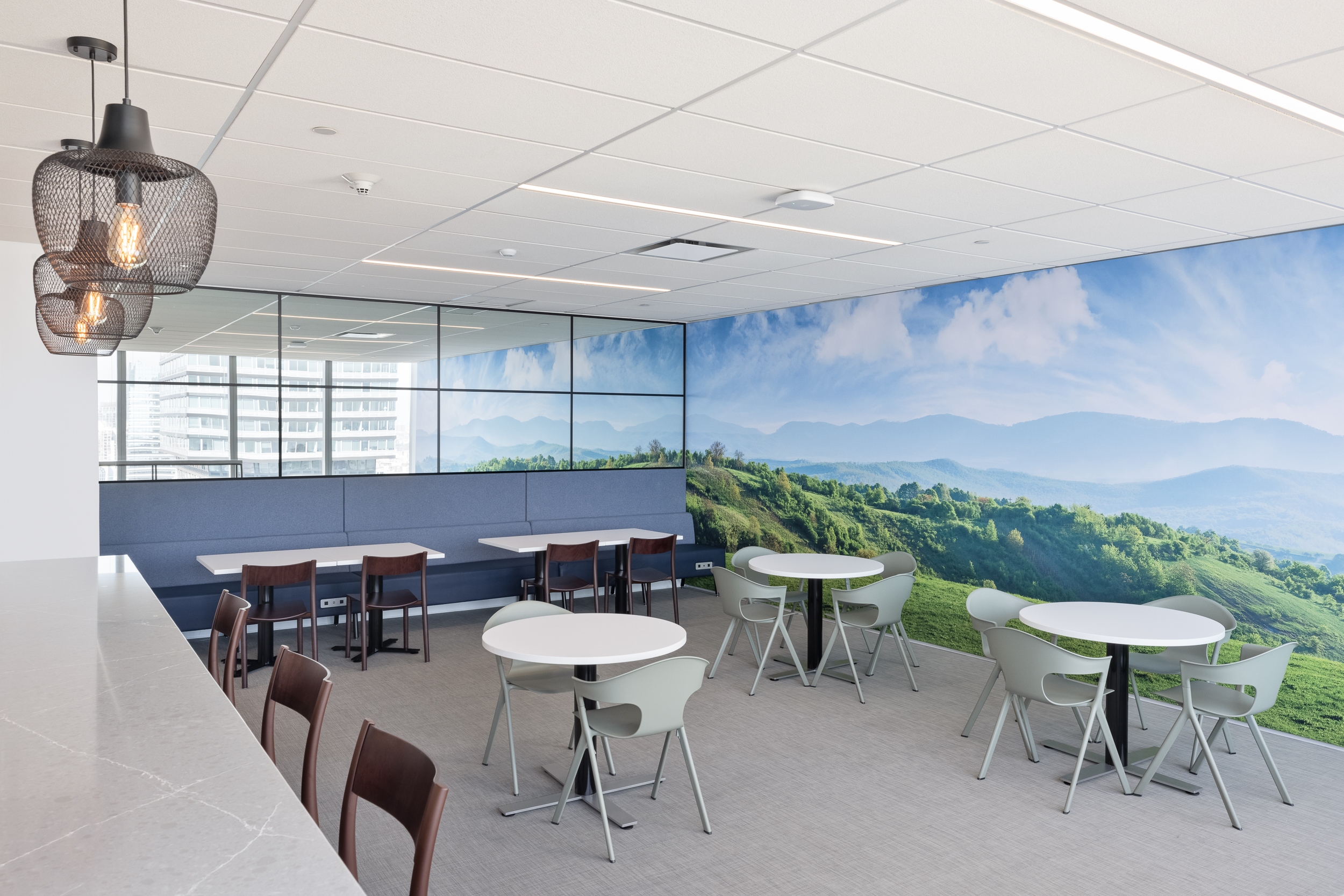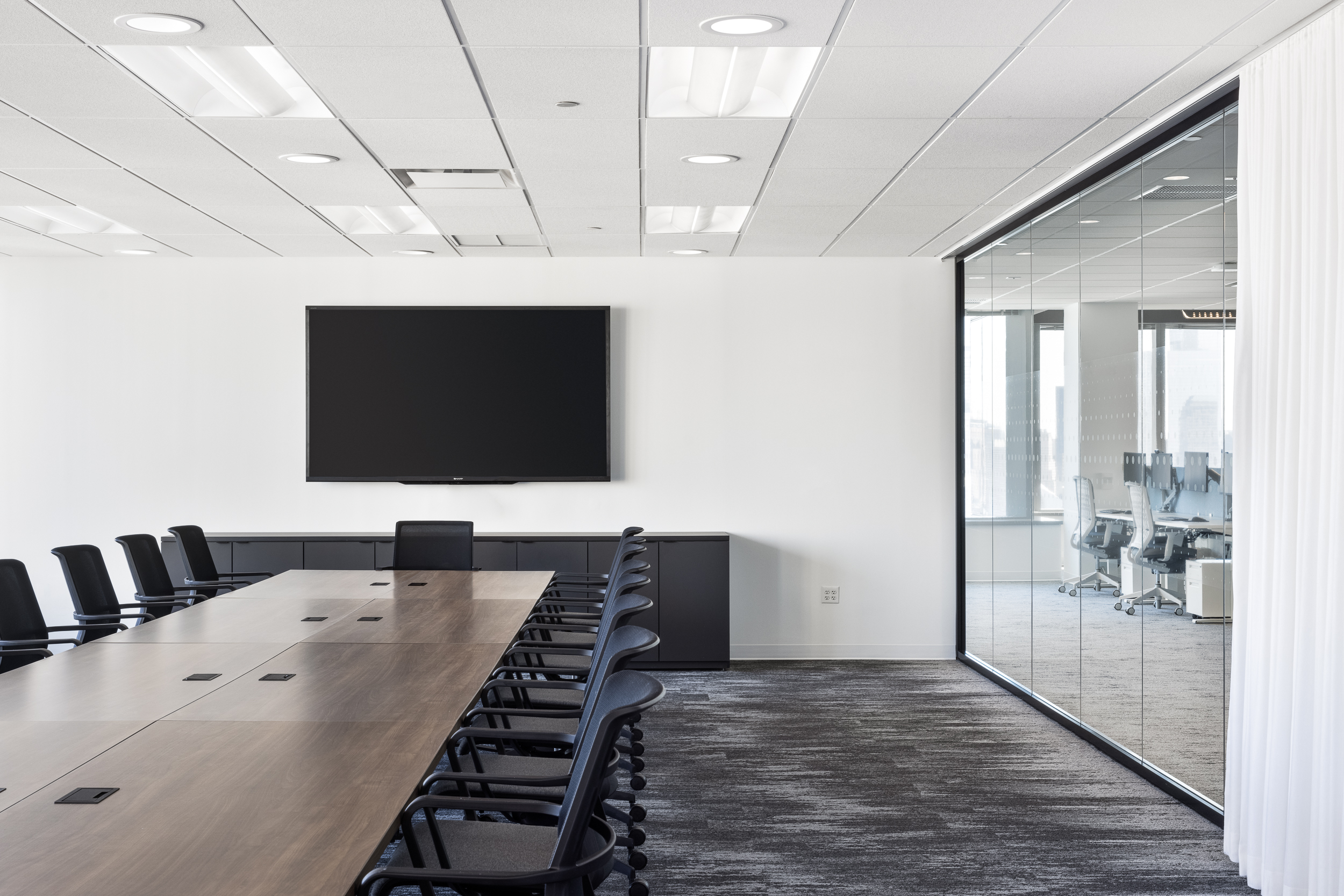 Location: Jersey City, New Jersey
Client: Thomas Miller Americas
Architect: Avison Young Studio Project Services
Size: 11,000 sf
Type of Project: Interior Fitout, Wayfinding and Branding
Service Type: Tenant Representation
Thinking ahead and looking forward, Thomas Miller (Americas) an international provider of market leading insurance solutions, engaged our team to reimagine and reintroduce their people to their Jersey City, NJ headquarters space.
Through a collaborative partnership, the initial discovery process included research into the market, alternative site location visits, and ultimately surfacing optimal Tenant Improvement allowance and design opportunity by remaining in their existing space.
Overcoming challenges brought on by the global COVID-19 pandemic, the project resumed and was delivered on budget. From the onset of this project engagement, our team continued to work closely with Thomas Miller's global leadership to bring to life a workspace in Jersey City, New Jersey that was on budget, progressive and positioned around a hybrid working model. This ultimately brought to focus a reimagined location inviting breath taking views of the New York City skyline.
With an exercised integrated methodology, the project vision became one of destination for the people of Thomas Miller and their next generation work.
A design concept grounded in the past, present, and future of Thomas Miller, key elements came forward through a deeper understanding in their work and business.
Our designers created a more open and modern reception, opportunities for additional huddle spaces, and welcomed collaboration. By leveraging the existing architecture, notably the boardroom with updated finishes, the budget allowed for feature moments in the space.
Understanding further newfound use for the Thomas Miller teams in their office, hospitality and functionality were top of mind through the creation of a pantry encouraging socialization and reprieve, and a desk reservation system to optimize the office footprint. The environmental branding was inspired by the global Thomas Miller office portfolio with a nod to Jersey City.