null - Commercial Real Estate News Releases | Avison Young News
Commercial real estate news releases from Avison Young
Quarterly and topical research insights to help your business gain competitive edge in commercial real estate.
Meyer Tiefbau mietet rund 560 Quadratmeter Büro- und Lagerflächen in Hamburg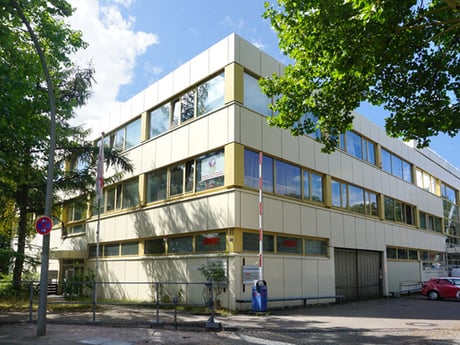 March 6, 2023
Neue Flächen für Meyer Tiefbau in Hamburg. Bild: Avison Young
Hamburg, 6. März 2023 – Die Meyer Tiefbau GmbH und Co. KG hat rund 560 Quadratmeter Büro- und Lagerflächen in der Immobilie in der Kleinen Bahnstraße 10 in Hamburg gemietet. Eigentümer der Flächen ist die GbR Ute und Dr. Joachim Bringezu. Das Immobilienberatungsunternehmen Avison Young war bei der Anmietung beratend und vermittelnd tätig.
Hubertus Reinecke, Senior Consultant Office Leasing bei Avison Young in Hamburg: "Die Liegenschaft bietet das optimale und in Hamburg seltene Zusammenspiel aus Büro-, Lager- und Stellplatzflächen in großem Umfang auf einem Grundstück. Der moderne und hochwertige Ausbau der Mieteinheit sowie die geplante Weiterentwicklung des Grundstücks erfüllt die Anforderungen an ein zeitgemäßes Büro vollumfänglich. Wir freuen uns sehr, dass Meyer Tiefbau neuer Mieter an diesem Standort wird."
"Mit dieser neuen Geschäftsstelle in zentraler Hamburger Lage haben wir die optimalen Voraussetzungen, um unser erfolgreiches Wachstum in der Hansestadt kontinuierlich auszubauen. Die Immobilie bietet unseren Bereichen Siel- und Straßenbau ein ideales Fundament, um unsere langfristigen Entwicklungspläne in Hamburg zielführend umzusetzen", betont Dipl.-Ing. Jens-Peter Carstens, Geschäftsführer der Meyer Tiefbau GmbH & Co. KG.
Über Avison Young
Avison Young ist ein globales Immobilienberatungsunternehmen und schafft wirtschaftliche, soziale und ökologische Werte. Als eigentümergeführtes Unternehmen sind wir ein starker Partner und investieren in den Erfolg unserer Kunden. Bei Avison Young verbinden wir lokale mit globaler Expertise und setzen intelligente Plattform-Technologien ein, mit denen wir unseren Auftraggebern entscheidende Know-how-Vorteile bieten und neue Wege aufzeigen, das gesamte Potenzial von Immobilien auszuschöpfen. Gemeinsam mit unseren Kunden entwickeln wir Konzepte für ein gesundes und produktives Arbeitsumfeld und für Orte der Begegnung, die sich positiv auf die Wirtschaft, Umwelt und Gesellschaft auswirken.