null - Commercial Real Estate News Releases | Avison Young News
Commercial real estate news releases from Avison Young
Quarterly and topical research insights to help your business gain competitive edge in commercial real estate.
Avison Young announces new affiliation agreement in UAE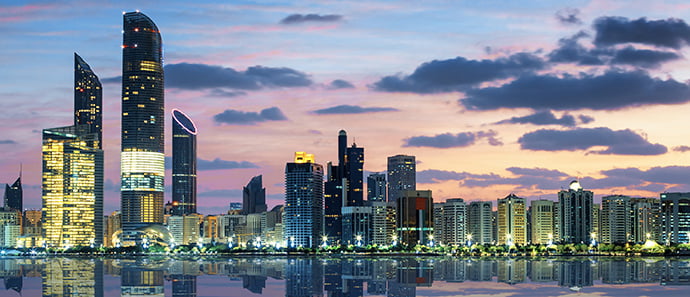 February 8, 2023
Global real estate advisor to deliver expanded services and geographical platform to clients
Avison Young today announced a new affiliation agreement with Zaad Capital, which will see Avison Young expand its global footprint to provide customized real estate solutions to clients in the United Arab Emirates.
The affiliate will be led by Simon Higgins, CEO Avison Young UAE, and Paul Fanning, COO Avison Young UAE, and will deliver commercial brokerage, valuation, asset management and real estate consulting services to clients across the office, retail, hospitality, residential, and industrial markets.
Avison Young's global clients will benefit from an expanded geographical platform, adding to the existing 100+ offices across 16 countries, and building further on a growing services platform across EMEA in particular.
Mark E. Rose, Chair and CEO, Avison Young, said:
"This affiliation marks an exciting chapter for Avison Young, bringing with it the opportunity to leverage Avison Young's international platform and technology-led insights to advise clients in one of the most dynamic and advanced real estate sectors in the world. This step will further enhance and align our firm's operations across EMEA, providing real estate services and data-driven advice to clients with an expanded presence in the Middle East and a dedicated office in Abu Dhabi."
Simon Higgins, CEO Avison Young UAE, said:
"The strength of the UAE's real estate sector and the speed at which the country adopts new technologies were the key factors in our decision to establish operations in Abu Dhabi. This affiliation unites Avison Young's global platform with in-market expertise to meet the needs of the UAE in areas like sustainable design while enhancing our ability to support global network clients with interests in the Middle East."
Simon, Paul, and the team will work closely with Jason Sibthorpe, Principal and President, EMEA, on delivering strategic value through the new partnership.
The affiliation agreement in UAE builds further on a growing Avison Young services platform across EMEA that also includes operations in Bulgaria, Czech Republic, France, Germany, Hungary, Ireland, Israel, Poland, Romania, South Africa, Austria and the UK.
About Avison Young
Avison Young creates real economic, social and environmental value as a global real estate advisor, powered by people. As a private company, our clients collaborate with an empowered partner who is invested in their success. Our integrated talent realizes the full potential of real estate by using global intelligence platforms that provide clients with insights and advantage. Together, we can create healthy, productive workplaces for employees, cities that are centers for prosperity for their citizens, and built spaces and places that create a net benefit to the economy, the environment and the community.
Avison Young is a 2022 winner of the Canada's Best Managed Companies Platinum Club designation, having retained its Best Managed designation for 11 consecutive years.
Contact:
Rebecca Kalra, EMEA Media Relations: [email protected]
Talal Natafji, UAE Media Relations: [email protected]