Commercial real estate news releases from Avison Young
Quarterly and topical research insights to help your business gain competitive edge in commercial real estate.
Avison Young represented Develia in a disposal of Wola Retro (PSPA signed)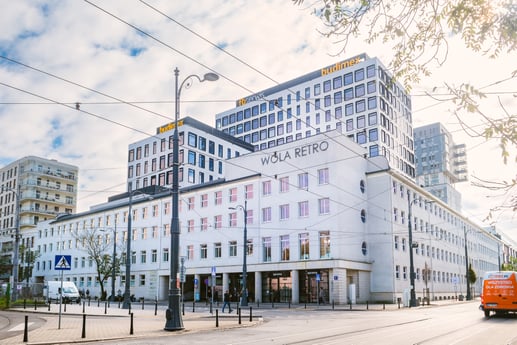 January 24, 2023
Avison Young represented Develia in a disposal of Wola Retro (PSPA signed)
Develia S.A. signed a PSPA (preliminary sale agreement) with an entity from Adventum Group for Wola Retro, a prime office building located in Warsaw. The price agreed is ca. €69.8 million. Closing is expected by the end of April 2023.

The sale price set out in the agreement will be adjusted for the value of outstanding tenant incentives and contributions and the value of costs associated with due diligence findings. The transaction, subject to the fulfilment of conditions precedent, is expected to be finalised by April 30, 2023. The seller was co-represented by Avison Young and JLL, the buyer was advised by CBRE.

The property offers ca. 25,900 sq m. GLA. Wola Retro includes 3 harmoniously composed buildings – one built in the 1930s, to be adapted as an office-service facility, and 2 brand new office buildings towering over and merged with the historical surroundings. It is located within 5-minute walk from Rondo Daszyńskiego business area. The authors of the design according to which the Wola Retro complex was created are architects from the Kuryłowicz & Associates studio – Ewa Kuryłowicz and Piotr Żabicki. The tenants of the office building include the Budimex group, EOS Poland and Signal Iduna.

The sell-side was also advised by Dentons and GWW. The buyer – by BSWW.