null - Commercial Real Estate News Releases | Avison Young News
Commercial real estate news releases from Avison Young
Quarterly and topical research insights to help your business gain competitive edge in commercial real estate.
Thomas Canvel et Alexandre Boucly prennent la direction d'Avison Young France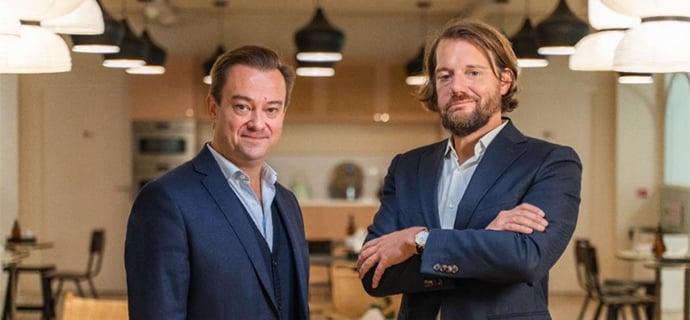 September 30, 2022
Avison Young annonce les nominations de Thomas Canvel et d'Alexandre Boucly respectivement aux postes de Président et de Directeur Général.
Créé à Toronto en 1978, le conseil immobilier Nord-Américain a connu une croissance fulgurante ces 15 dernières années et compte désormais plus de 5 000 collaborateurs. Présent dans 16 pays, le groupe confirme ses fortes ambitions de développement en Europe continentale en ouvrant son premier bureau français à Paris. La nouvelle entité compte d'ores et déjà près de 15 collaborateurs et doublera ses effectifs en 2023.
Avison Young France, qui propose dès aujourd'hui à ses clients des solutions de Project & Cost Management et de Capital Markets, élargira son champ d'intervention à l'ensemble des services en immobilier commercial.
« Nous avons la chance de partir d'une page blanche, ce qui nous permet de centrer notre offre autour des nouveaux enjeux que connait le secteur immobilier. Décarbonation, adaptation des actifs aux nouveaux usages ou encore diversification des stratégies d'investissement, les challenges sont nombreux pour nos clients », explique Alexandre.
« Cette rupture exige des professionnels de l'immobilier commercial qu'ils transforment à leur tour la façon dont ils accompagnent leurs clients », complète Thomas. « C'est ce qui nous a séduit chez Avison Young, dont l'approche transversale et la forte dimension technologique centrée sur la data sont adaptées à ce nouveau paradigme ».
« Formidable aventure humaine, Avison Young a connu une très forte croissance au cours de la dernière décennie en offrant à ses équipes une grande autonomie et une culture originale alliant agilité, innovation et forte implication ESG. C'est cette combinaison vertueuse pour les clients que nous avons pour mission de décliner sur le marché français », concluent-ils.