null - Commercial Real Estate News Releases | Avison Young News
Commercial real estate news releases from Avison Young
Quarterly and topical research insights to help your business gain competitive edge in commercial real estate.
Avison Young bolsters ESG consultancy service across EMEA with two new hires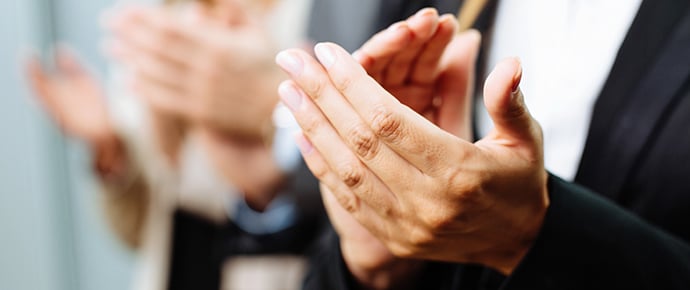 September 8, 2022
Strategic real estate advisor Avison Young has appointed Dr Eime Tobari, ESG Social Value Director EMEA and Emily Huynh, ESG Associate Director EMEA, to further support its ESG pathway and provide innovative ESG support services to our global client base.
Eime and Emily will be working closely with the existing EMEA ESG team headed up by Wesley Thomson, Head of ESG EMEA, to create cutting edge ESG solutions around social impact, climate change and DEI. The company's ongoing investment into growing this service line supports the provision of best-in-class advisory, covering sustainability and social value creation, to support clients in developing a more resilient, productive and equitable built environment.
Both appointments build on Avison Young's push to further strengthen global ESG strategies and programs, including its own commitments, such as aligning its strategy to the United Nations Sustainable Development Goals (SDGs) and becoming a member of the World Economic Forum.
Wesley Thomson said:
"It's fantastic to welcome two more established ESG experts into our team, and I look forward to working with Eime and Emily to challenge the status quo and advance our growing team of ESG experts throughout EMEA. Further building out our consultancy offer is critical as ESG solutions have become increasingly fundamental to how Avison Young advises clients and delivers on its own purpose to create real economic, social and environmental value."
Eime is a leading Social Value Strategist in real estate and urban planning, with an established track record of delivering projects through meaningful engagement with clients, adapting tailored approaches in response to their needs, and driving positive change for cities and places with a focus on wellbeing, equity, social cohesion and cultural identity. Her project experience ranges from large-scale regeneration across the EMEA region to corporate sustainability leadership programmes for global firms.
Eime has guided public and private sector organisations in developing and implementing a theory of change, underpinned by a unique set of expertise across architecture, urban planning, sociology and data analytics, as well as rich international consultancy and company management experience. Previous roles have included running her own consultancy, COCREATIF, and working for AECOM and Space Syntax amongst others. Eime is a well-respected subject matter expert and speaker, holding the role of Co-Chair at the ULI UK Infrastructure and Development Council, as well as working as a Guest Lecturer at University of Cambridge's Institute for Sustainability Leadership. Notably she has co-authored the Urban Land Institute's report on social value "Zooming in on the 'S' in ESG".
Emily Huynh joins from the UK Green Building Council (UKGBC), where she was a Senior Advisor for the Advancing Net Zero and Circular Economy programmes. During her time at UKGBC, she drove the development of industry best practice guidance on renewable energy procurement and carbon offsetting; acted as technical advisor on the New Homes Policy Playbook, a resource created to support Local Authorities improve the sustainability of new homes; supported on the Whole Life Carbon Roadmap for the UK Built Environment, launched at COP26; and was the UKGBC lead on EU's Horizon-funded Circular Construction in Regenerative Cities (CIRCuIT) project in collaboration with 30+ partners across the built environment value chain in Europe.
Emily previously worked as a sustainability consultant across the EMEA region, ranging from asset-level projects to international masterplanning and strategic consulting for public, private and third-sector clients. Her focus was primarily on stakeholder engagement, and developing bespoke sustainability frameworks and value-led solutions to drive a just transition to a net zero compatible future. This included engaging with cities on the health benefits of urban climate action, and developing an integrated resource demand model to explore various energy, water and waste efficiency scenarios for a large mixed-use masterplan.
Dr Eime Tobari said:
"I am delighted to join Avison Young at this exciting time for social value. While the topic has exponentially been gaining traction in the real estate industry, it is not yet fully understood, let alone its practice optimised. I look forward to working with experts and innovators across Avison Young to collaborate with wide-ranging clients and partners in EMEA and beyond."
Emily Huynh added:
"I feel privileged to have been able to help drive forward industry best practice with UKGBC and many progressive businesses within the real estate industry over the past years, of which Avison Young is a leading example. I am delighted to join the team in this critical decade of action to further support Avison Young's ESG pathway and our diverse client base in accelerating their own net zero journey to help create a healthy, sustainable and equitable future where both nature and society can thrive."