null - Commercial Real Estate News Releases | Avison Young News
Commercial real estate news releases from Avison Young
Quarterly and topical research insights to help your business gain competitive edge in commercial real estate.
Over 225,000 Square Feet in Leases in the Lehigh Valley for Brookwood Financial, arranged by Avison Young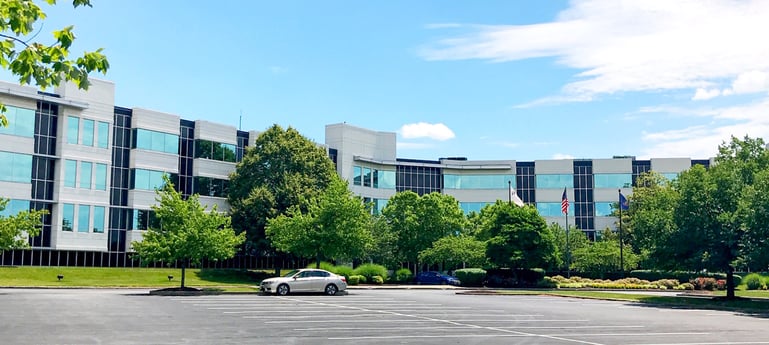 August 18, 2022
Flight to quality, amenities draw tenants to revitalized portfolio in key commercial corridor
Philadelphia, PA – David Fahey, Principal and Managing Director of Avison Young's Philadelphia office, today announced that the firm has arranged 225,000 square feet of commercial flex, life science, and office leases in the Lehigh Valley on behalf of private equity real estate investment firm Brookwood Financial Partners, LLC (Brookwood). The 17 new leases are all in Iron Run Corporate Center, Brookwood's 10-building, 650,000-quare-foot portfolio at the intersection of I-78/US 22 and Pennsylvania Route 100 just west of Allentown.
The leasing team of David Smith, Vice President, and Paul French, Principal, who are based in the Philadelphia office, represented Brookwood in the leases.
"A flight to quality is accelerating in the Lehigh Valley as employers upgrade to properties offering attractive environments and amenities that will help motivate office workers returning to the workplace," Smith said. "We've shown companies how Iron Run Corporate Center meets and exceeds that need with its refined finishes, onsite management and access to the project's eateries, gym and other high-end features. That message helped us surpass 225,000 square feet in leasing and it remains a central part of our strategy."
Brookwood's Vice President of Asset Management, Joe McMullan, commented "The recent leasing activity within our Lehigh Valley Portfolio demonstrates demand for Class-A Commercial Flex, Life Science, and Office product. We are committed to completing our unique value-add strategy throughout Iron Run Corporate Center, while offering the market appropriate supply."
Brookwood recently invested more than $1 million dollars to construct turn-key office speculative suites ranging between 2,000 – 5,000 square-feet, an outdoor patio amenity space, and an interior lobby renovation of 7535 Windsor Drive, the portfolio's flagship address. The four-story, Class A office building measures 132,285 square-feet and includes a full-service cafeteria. Other amenities within the portfolio include a café, fitness center with showers, and a 100-person multimedia room.
"Brookwood is the only institutional landlord in the area, and that has been an important factor in marketing the complex for lease," French said. "Tenants value a well-capitalized and responsive landlord," he said.
Iron Run Corporate Center is within minutes of the Lehigh Valley exit of the Northeast Extension of the Pennsylvania Turnpike, 10 minutes from Allentown, 90 minutes from Philadelphia and 90 minutes from New York City. Buildings in the project include:
7535 Windsor, 132,285 square feet– Space Available
7450 Tilghman, 100,521 square feet – Space Available
7350 Tilghman St., 112,731 square feet – Space Available
7310 Tilghman St., 40,000 square feet – Fully Leased
7248 Tilghman St., 43,782 square feet – Space Available
7150 Windsor Drive, 49,420 square feet – Fully Leased
7010 Snowdrift Road, 33,029 square feet – Fully Leased
6990 Snowdrift Building A, 44,200 square feet – Fully Leased
6990 Snowdrift Building B, 27,900 square feet – Fully Leased
6575 Snowdrift Road, 47,091 square feet – Fully Leased
Special Thank You
Brookwood and Avison Young wanted to take a moment to thank our Tenant Representation partners within the market. We appreciate the continued opportunity to work with talented Brokers and their prospective clients. Thank you!
About Avison Young
Avison Young creates real economic, social and environmental value as a global real estate
advisor, powered by people. As a private company, our clients collaborate with an empowered partner who is invested in their success. Our integrated talent realizes the full potential of real estate by using global intelligence platforms that provide clients with insights and advantage.
Together, we can create healthy, productive workplaces for employees, cities that are centers for prosperity for their citizens, and built spaces and places that create a net benefit to the economy, the environment and the community.
Avison Young is a 2021 winner of the Canada's Best Managed Companies Platinum Club designation, having retained its Best Managed designation for 10 consecutive years.
About Brookwood Financial Partners, LLC
Brookwood is a private equity investment firm that specializes in acquiring and managing commercial real estate and real-estate related operating businesses on behalf of its investors, which include Wall Street investment banks, sovereign wealth funds, college endowments, public and private pension funds, family offices, and high net worth individuals. Since its founding in 1993, Brookwood has invested over $1.7 billion of equity to acquire a portfolio of over 200 commercial real estate properties, seven operating companies, and 451 gas stations and
convenience stores. Its $4.2 billion historical portfolio has spanned multiple asset classes, geographical markets, and industries across the United States. To find out more about Brookwood, visit www.brookwoodfinancial.com.
For more information:
Media contact:
Laura Andino, Senior Marketing Manager, Avison Young Philadelphia: +1.610.276.1867
David Smith ([email protected]), Vice President; Landlord Representation Tenant Representation, Philadelphia: +1.610.276.1080
BusinessDevelopment: