null - Commercial Real Estate News Releases | Avison Young News
Commercial real estate news releases from Avison Young
Quarterly and topical research insights to help your business gain competitive edge in commercial real estate.
Flight to quality and pressure on stock levels drive H1 industrial and logistics demand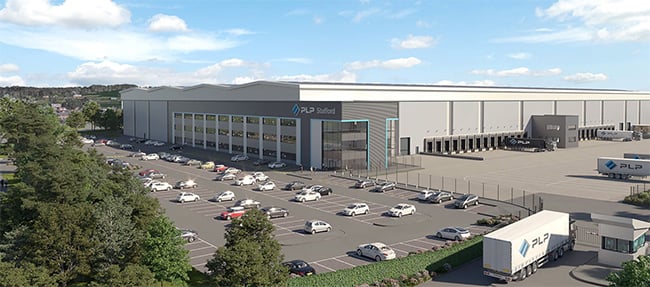 August 1, 2022
Avison Young releases analysis of industrial market in the first half of 2022.
In the first half of 2022 there has been no sign of a slowdown in demand for big box, grade A stock across the UK, with take-up levels totalling almost 20 million sq ft. This is 9% higher than the 5-year six-monthly average but 22% lower than the record-levels achieved in the same period in 2021. Demand has also been driven by a critical lack of stock, with supply totalling just 20 million sq ft at the end of H1.
"Despite the challenging outlook for the UK economy, we expect demand for big box space to continue in the coming months, especially for high quality, sustainable, green buildings. We will also see an increase in the retrofitting of existing industrial stock, as landlords move towards meeting the government's MEES targets by 2030", said Andrew Jackson, Principal and Managing Director, Industrial at Avison Young.
Occupier market highlights
19.9m sq ft take-up in H1 2022, 9% up on five-year six-monthly average
Key deals included 641,000 sq ft at MPC2 Magna Park, Corby to Top Hat, 430,000 sq ft to UK Mail at Segro Park, Coventry, and 429,000 sq ft at Panattoni Park in Northampton to Culina/Iforce
East Midlands led regional take-up, totalling 5.22m sq ft, followed by West Midlands and London & the South East
Third party logistics accounted for the largest take-up by sector
Take-up is 59% on speculative units, 26% on design and build, 15% on existing buildings
Investment Market highlights:
£3.7bn total investment in H1 2022, 77% up on the five-year half yearly average
Key deals included Kennedy Wilson Europe's Project Blue acquisition from Leftfield Capital for £227.5m, BlackRock's purchase of Rainham Road South, Dagenham for £81.5m from Credit Suisse, and the Imperial Way deal in Reading, changing hands from LondonMetric to EQT Exeter for £60.6m
London and the South East leads with £511m investment deals, followed by the East Midlands (£289m) and North West (£193m)
Overseas investors accounted for the highest volume share with 60% of deals transacted
Avison Young's full Big Box report can be accessed here.