null - Commercial Real Estate News Releases | Avison Young News
Commercial real estate news releases from Avison Young
Quarterly and topical research insights to help your business gain competitive edge in commercial real estate.
Avison Young arranges the sale of Trumbull Printing's industrial building to Shelbourne Global Solutions, LLC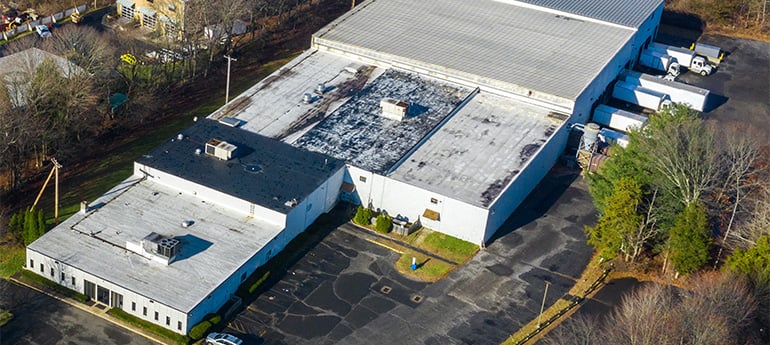 August 1, 2022
Sale represents continued investment and demand in Connecticut commercial/industrial assets
Norwalk, CT –Avison Young announced today the $4.4 million purchase and leaseback of a 57,234 square foot industrial manufacturing building at 205 Spring Hill Road in Trumbull, CT on behalf of Trumbull Printing to Glen Park Capital Partners, LLC, an affiliate of Shelbourne Global Solutions, LLC. The sale illustrates the high demand for industrial and flexible assets in Fairfield County and Shelbourne's continued investment in Connecticut's commercial and industrial assets, another example of which is the sale of its 640,000-square-foot industrial/warehouse building in Newington, CT, realizing substantial profits.
Trumbull Printing was represented by Sean Cahill, Principal & Managing Director of Avison Young's Fairfield/Westchester office, and Judd McArthur, Senior Vice President, who are based in the firm's Fairfield/Westchester office in Norwalk. The buyer represented themselves. The former owner, Trumbull Printing, will be leasing back the entire property.
"We're grateful to Trumbull Printing for their trust in Avison Young, especially given that this purchase offers an immediate return on its investment by leasing back space to the current tenant," said McArthur of Avison Young. "Its central location off Route 25 makes it convenient for employees and, given its proximity to other corporate neighbors, is ideal for a future in light manufacturing, warehouse, or distribution in a business-friendly area."
In recent years, Fairfield County has experienced a tremendous demand for commercial and industrial space as e-commerce demands increase and business seek to expand their geography, attract, and retain talent, and maintain quality of service. The potential for over 31,000-sf of expansion at 205 Spring Hill Road offers the agility needed to continue to meet these rising demands as properties continue to be in high demand.
"Sean and Judd were tireless in deploying the resources of Avison Young to ensure we were able to get the lease-back structure we sought from a well respected buyer all while maximizing the value of our property. We were grateful to have them representing us during such a complex and fluid commercial real estate market, " said Martin Hersam, Managing Partner of Trumbull Printing.
"Our purchase of 205 Spring Hill is the first in a series of proposed purchases of Industrial/commercial properties in Connecticut. We have been following this market very closely and believe that it is a sector that will continue to be aggressively pursued by investors," said Gary Tress, Managing Member of Glen Park Capital Partners.
Avison Young creates real economic, social and environmental value as a global real estate advisor, powered by people. As a private company, our clients collaborate with an empowered partner who is invested in their success. Our integrated talent realizes the full potential of real estate by using global intelligence platforms that provide clients with insights and advantage. Together, we can create healthy, productive workplaces for employees, cities that are centers for prosperity for their citizens, and built spaces and places that create a net benefit to the economy, the environment and the community.
Avison Young is a 2022 winner of the Canada's Best Managed Companies Platinum Club designation, having retained its Best Managed designation for 11 consecutive years.
Follow Avison Young
Twitter (News) │ Twitter (Deals) │ Blog │ LinkedIn │ YouTube │ Instagram
For more information:
Download property photo here.
Media contact:
Nathan Reyna, Regional Media Relations & Content Specialist, Northeast: +1.917.877.1697
Business Development:
Sean Cahill, Principal & Managing Director, Fairfield/Westchester: +1.203.614.1264
Judd McArthur, Senior Vice President Tenant Representation, Occupier Solutions, Fairfield/Westchester: +1.203.614.1719