Commercial real estate news releases from Avison Young
Quarterly and topical research insights to help your business gain competitive edge in commercial real estate.
Avison Young verstärkt Frankfurter Bürovermietungsteam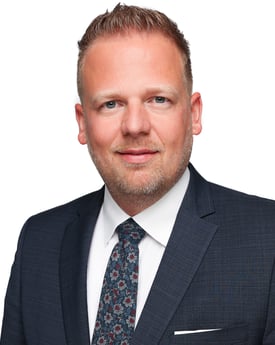 June 30, 2022
Avison Young verstärkt Frankfurter Bürovermietungsteam
Frankfurt am Main, 30. Juni 2022 – Das Frankfurter Bürovermietungsteam von Avison Young wird ab 1. Juli durch Benjamin Harms als Associate Director verstärkt.
Harms war zuvor bei BB Estates tätig, zuletzt als Sales Agent im Rhein-Main-Gebiet. Zuvor war er für JLL in Frankfurt als Associate im Bereich Office Leasing aktiv.
Mehdi Patrick Riahy, Geschäftsführer, Head of Capital Markets Deutschland und Niederlassungsleiter Frankfurt bei Avison Young: "Ich freue mich sehr, dass wir mit Benjamin Harms einen ausgewiesenen Immobilienexperten für uns gewinnen konnten, mit dem ich bereits in der Vergangenheit erfolgreich zusammengearbeitet habe. Seine langjährige Erfahrung und sein Track Record in der Bürovermietung im gesamten Rhein-Main Gebiet wird er gewinnbringend für Avison Young einsetzen und unser Frankfurter Office Leasing-Team daher nachhaltig stärken, welches wir weiterhin konsekutiv ausbauen werden."