Commercial real estate news releases from Avison Young
Quarterly and topical research insights to help your business gain competitive edge in commercial real estate.
Avison Young appointed to seek out partners for three prime Bristol development sites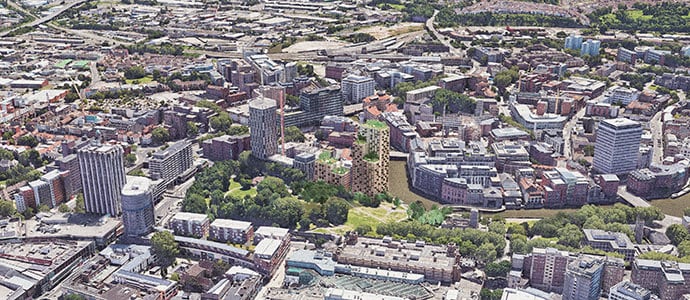 June 23, 2022
Three high profile development sites in Bristol have been brought to the market on behalf of Goram Homes.
Avison Young has been appointed to seek out Joint Venture partners to bring forward these residential-led opportunities, which will create over 1,500 new homes for the city.
In South Bristol, Hengrove Park has outline planning permission for up to 1,435 homes. Avison Young will be holding a launch event for developers on 14th July and is expecting interest from developers across build to rent private sale tenures for the 121-acre site.
Two further sites are being brought to market in the urban heart of the city.
At Castle Park, a partner is sought for a 26 storey, high-quality and carbon-negative tower, that has been designed by Groupwork and McGregor Coxall. The winning entry in a recent design competition, this is set to be an innovative and bold scheme that has sustainability at its core. In its early stages of the planning process, it is hoped that the scheme will deliver around 190 new homes, either for private rent or sale alongside Affordable Housing.
The third site is close to the historic Bristol Harbour, currently an operational car park. At consultation stage, it is anticipated this will be a podium development over the retained carpark, offering high density, high quality, city living on the 1.9-acre site.
Daniel Rich, Associate Director at Avison Young in Bristol says, "These are three high profile development sites, all at different stages of the planning process, and each quite different in character, that are expected to bring over 1,500 much needed new homes to the city. Goram Homes has an ethos of creating environmentally, socially and economically sustainable homes in partnership with like-minded developers. We're therefore inviting interest from home builders who are interested in being a part of these exciting residential opportunities."