null - Commercial Real Estate News Releases | Avison Young News
Commercial real estate news releases from Avison Young
Quarterly and topical research insights to help your business gain competitive edge in commercial real estate.
Avison Young's continuing growth in the Northeast Region is catalyst for financial leadership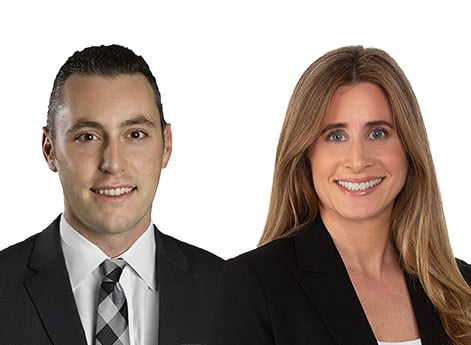 June 7, 2022
Appoints Alex Kwartler Director of Finance; hires Sheryl Waldorf as New Jersey Operations Manager
Morristown, NJ – Jeffrey L. Heller, Principal & Managing Director of Avison Young's New Jersey offices, announced the appointment of Alex Kwartler, Principal, to the newly created position of Director of Finance for the Northeast Region. The firm has hired industry veteran Sheryl Waldorf as Operations Manager for the New Jersey offices, where she assumes the role Kwartler previously filled. Both Kwartler and Waldorf will work from the Morristown office.
Kwartler will oversee financial processes for Avison Young's offices in New York, New Jersey, Massachusetts, Connecticut and Pennsylvania to ensure consistent application of best practices and will serve as the region's primary point of contact with the firm's corporate financial leadership. He will work directly with local market leaders to provide their teams with financial strategy and analysis.
Waldorf will manage the support teams at Avison Young's offices throughout the state. She will collaborate with senior management to develop and implement a regional strategy to organize, manage and coordinate key activities in finance, human resources, information technology, communications, facilities management, customer relationship management, and licensing and compliance.
"Avison Young is continuing to grow its New Jersey team and expand its service offerings throughout the state," said Heller. "As Director of Finance, Alex will ensure that our internal financial processing is streamlined and efficient across teams and markets. Adding Sheryl to our team as Operations Manager fills a pivotal role that effectively coordinates the many working parts of our operations across multiple offices, and has a direct impact on the bottom line of a successful commercial real estate organization."
Kwartler has served as Avison Young New Jersey's operations manager for seven years. He joined the firm in 2014 through the acquisition of Kwartler Associates, an asset and property management firm, and his role expanded to include supervision of day-to-day operations for New Jersey. He has been a key participant in the firm's growth through hires, acquisitions and office openings, most notably the acquisition of real estate brokerage firm Cresa NJ-North/Central in March of 2017. He was named Avison Young New Jersey's most valuable support professional in 2015, and was named a principal in March 2021.
Waldorf brings more than two decades of commercial real estate experience, most recently serving as a data governance consultant for PGIM, a top-three global real estate asset management firm. She previously was Operations Director for the New York capital markets team at CBRE. She also served in various roles including Chief of Staff over a 200-person real estate group during her 15 years at Nuveen, a TIAA Company.
"As Avison Young regionalizes more of its core business operations, we were fortunate to already have several corporate financial liaisons in the Morristown office. That worked out perfectly, letting us easily consolidate financial processing for the Northeast," commented Kwartler.
"What impressed me about Avison Young is the talent, collaboration and innovation rooted throughout the company," Waldorf said. "I look forward to being part of this team and enhancing these capabilities for the benefit of clients' short and long-term goals."
Avison Young creates real economic, social and environmental value as a global real estate advisor, powered by people. As a private company, our clients collaborate with an empowered partner who is invested in their success. Our integrated talent realizes the full potential of real estate by using global intelligence platforms that provide clients with insights and advantage. Together, we can create healthy, productive workplaces for employees, cities that are centers for prosperity for their citizens, and built spaces and places that create a net benefit to the economy, the environment and the community.
Avison Young is a 2022 winner of the Canada's Best Managed Companies Platinum Club designation, having retained its Best Managed designation for 11 consecutive years.
Follow Avison Young
Twitter (News) │ Twitter (Deals) │ Blog │ LinkedIn │ YouTube │ Instagram
For more information:
Images available for Sheryl Waldorf and Alex Kwartler.
MEDIA
BUSINESS DEVELOPMENT