null - Commercial Real Estate News Releases | Avison Young News
Commercial real estate news releases from Avison Young
Quarterly and topical research insights to help your business gain competitive edge in commercial real estate.
Avison Young closes record industrial lease in Edmonton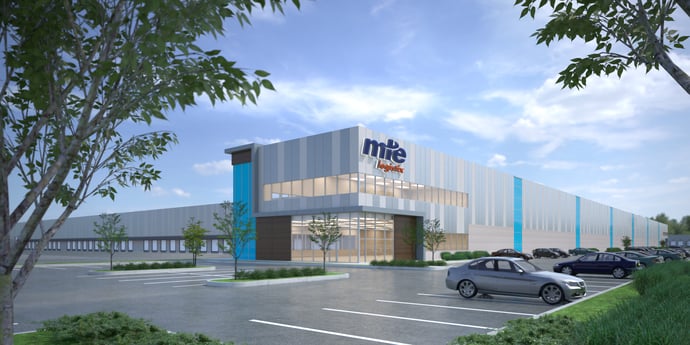 May 17, 2022
Lease at APEX Business Park represents largest industrial lease of 2022
Edmonton, AB – Avison Young is pleased to announce Edmonton's largest industrial lease of 2022 thus far, at 548,000 square feet (sf) in APEX Business Park. The transaction is also one of Edmonton's top five largest-ever completed industrial leases.
To complete this market-leading transaction, Avison Young's Thomas Ashcroft and Rob Iwaschuk represented MTE Logistix ("MTE") as a tenant in the facility. They also collaborated with Panattoni Development Canada ("Panattoni") and Manulife Financial ("Manulife") as the developer/landlord.
"We were delighted to represent industry-leading MTE in this significant milestone in their growth, culminating in a partnership with Panattoni and Manulife to complete a marquee transaction," said Thomas Ashcroft, SIOR, Principal at Avison Young. "Panattoni took a visionary leap in the greater Edmonton market, to lay a foundation for future growth – and the market proved them right."
In an already tight industrial market, this lease was completed before the building was ready for occupancy, demonstrating not only strong appetite for space but also the strong appeal of APEX Business Park. Prominently located in northwest Edmonton, on major transportation routes, it is strategically positioned minutes from the CN Intermodal Yard.
"Closing such a sizeable deal before a facility is even built sends a strong signal that growth is coming from within the Edmonton market as well as from groups outside," said Rob Iwaschuk, Principal, Avison Young. "As one of the last remaining large blocks of available space in the entire market, this puts added pressure on the greater Edmonton industrial sector and points to a need for further speculative developments."
As next steps, Avison Young, Panattoni and Manulife will soon launch one of south Edmonton's newest and most prized industrial parks, Fulton Creek Business Park, with site work, site servicing and construction commencing this summer.
About Avison Young
Avison Young creates real economic, social and environmental value as a global real estate advisor, powered by people. As a private company, our clients collaborate with an empowered partner who is invested in their success. Our integrated talent realizes the full potential of real estate by using global intelligence platforms that provide clients with insights and advantage. Together, we can create healthy, productive workplaces for employees, cities that are centers for prosperity for their citizens, and built spaces and places that create a net benefit to the economy, the environment and the community.
Avison Young is a 2022 winner of the Canada's Best Managed Companies Platinum Club designation, having retained its Best Managed designation for 11 consecutive years.
Follow Avison Young
Twitter (News)│Twitter (Deals)│Blog│LinkedIn│YouTube│Instagram
About MTE Logistix
MTE Logistix, established in 1920 with little more than a warehouse, a couple of trucks and a mission to provide the best service in the industry, has grown to become one of Western Canada's largest 3PL providers. Fuelled by an unfailing commitment to client success, and backed by a century of experience, MTE Logistix currently operates more than 3 million square feet of warehouse space across multiple facilities in Edmonton and Calgary, Alberta and employs more than 275 people. A leader in both the 3PL industry and Alberta's marketplace, MTE Logistix continues to invest in leading technologies, equipment, people, service offerings and real estate, and expand their warehousing and logistics reach across Canada and the US.
For more information:
Visit Apex Business Park.
Visit Fulton Creek Business Park.
CONTACT:
Andrea Zviedris [email protected], Media Relations – Canada: +1 416.891.7416