Commercial real estate news releases from Avison Young
Quarterly and topical research insights to help your business gain competitive edge in commercial real estate.
South East office activity dominated by flight to quality and appetite for ESG-led stock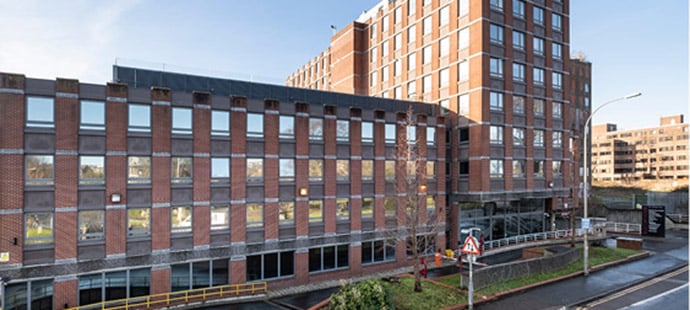 May 11, 2022
Avison Young releases latest South East Offices analysis.
Avison Young has released its latest quarterly South East update, which focuses on performance of the 10 key office markets in the south east of the UK.
Take-up highlights across SE 10 in Q1 2022
Q1 take up across our 10 key towns was 313,790 sq ft, a decrease of c.25% on the same period last year.
Town Centre 127,752 sq ft, Out of Town 186,034 sq ft
Grade A 207,448 sq ft, Grade B 106,338
Headline rents average £36.50 per sq ft
Piers Leigh, Principal South East Offices, Avison Young, said:
"Despite lower levels of take-up, rents have continued to increase in most markets, driven by a flight to quality, with over 80% of transactions taking place on Grade A new or refurbished space. With demand for buildings with strong ESG credentials - and associated costs of providing these buildings - growing, we expect rental levels to continue their trajectory."
Occupier market
Despite last remaining Covid restrictions in the UK having been lifted in Q1 2022, take up figures across the region evidenced a slower start to the year.
With office occupancy still below pre-Covid levels and with increasing build cost inflation beginning to bite, a number of occupiers have delayed making long-term decisions, resulting in lower than anticipated levels of demand. Q1 take up across the 10 key SE towns was 313,790 sq ft, a decrease of c.25% on the same period last year.
Where transactions have taken place, this has largely been on Grade A space with good ESG credentials, resulting in a number of record rents being set. Despite lower levels of take-up, the flight to quality, a limited supply pipeline and a rapid rise in build costs, means that rents are likely to continue to increase, with £40+ becoming common for the best space across the region.
Key South East office occupational transactions in Q1 2022
Ultra Electronics agreed to pre-let 56,000 sq ft at Foundation Park in Maidenhead on a 20-year lease with a 15-year break, at a rent of £35.75 per sq ft.
Bramble Energy took 33,000 sq ft at Atrium Court on a 10-year lease, at a rent of £15.00 per sq ft.
HM Courts & Tribunal Services purchased the 25,980 sq ft Carbon Building for £460 per sq ft (circa £12m).
Crawley Borough Council have purchased the 24,000 sq ft Travel House on Manor Royal, Gatwick, from BMO which included the surrender of the remainder of TUI's lease.
Investment market
Following a busy end to 2021, it was perhaps no surprise to see a slightly more subdued Q1 2022 with £507m transacted across 35 deals.
Post Covid-19, the office market is still in a state of flux. However, as we see occupancy increase – albeit gradually - investors are looking for opportunities to re-position assets to provide better quality office environments with strong ESG credentials, with clear evidence of the advantages of doing so already seen in the occupier market. Ongoing uncertainty has also created opportunities for active property companies and overseas investors to acquire good quality assets at an attractive level compared to other sectors, as pricing for shorter income assets, sub 5 years, has remained fairly low - Palace Capital's acquisition of 22 Market Street, Maidenhead being a good example.
The quarter also saw significant activity for repurposing opportunities. Over 40% of deals are earmarked for conversion to residential or industrial use. In strategic locations, industrial land values continue to be higher than residential land, with strong levels of demand in the sector continuing. Fundamentally, the occupier market is not substantially oversupplied and any further squeeze on availability in the market should see pressure rising on rental levels.
Key South East office investment transactions in Q1 2022
Waterside House, Bracknell. 94,867 sq ft - Price: £57m, Purchaser: Keppel DC REIT – Vendor: Fiera
Weybridge Business Park, Addlestone. 147,000 sq ft – Price: £55m, Purchaser: Bridge Industrial – Vendor: abrdn
Trinity House, 1000 John Smith Drive, Oxford. 28,695 sq ft – Price: £41m, Purchaser: Tishman Speyer Properties – Vendor: Devonshire Commercial Lateral Partners
22 Market Street, Maidenhead. 22,586 sq ft – Price: £10.25m, Purchaser: Palace Capital – Vendor: Clearbell
Avison Young's quarterly South East office update focuses on 10 key markets, made up of in town and out of town markets, covering the whole of the south east geographical area (Cambridge; Milton Keynes; Oxford; Basingstoke; Reading; Maidenhead; Slough; Crawley; Guildford, Woking & Weybridge; and Watford).
To read the full research update on South East offices, click here.